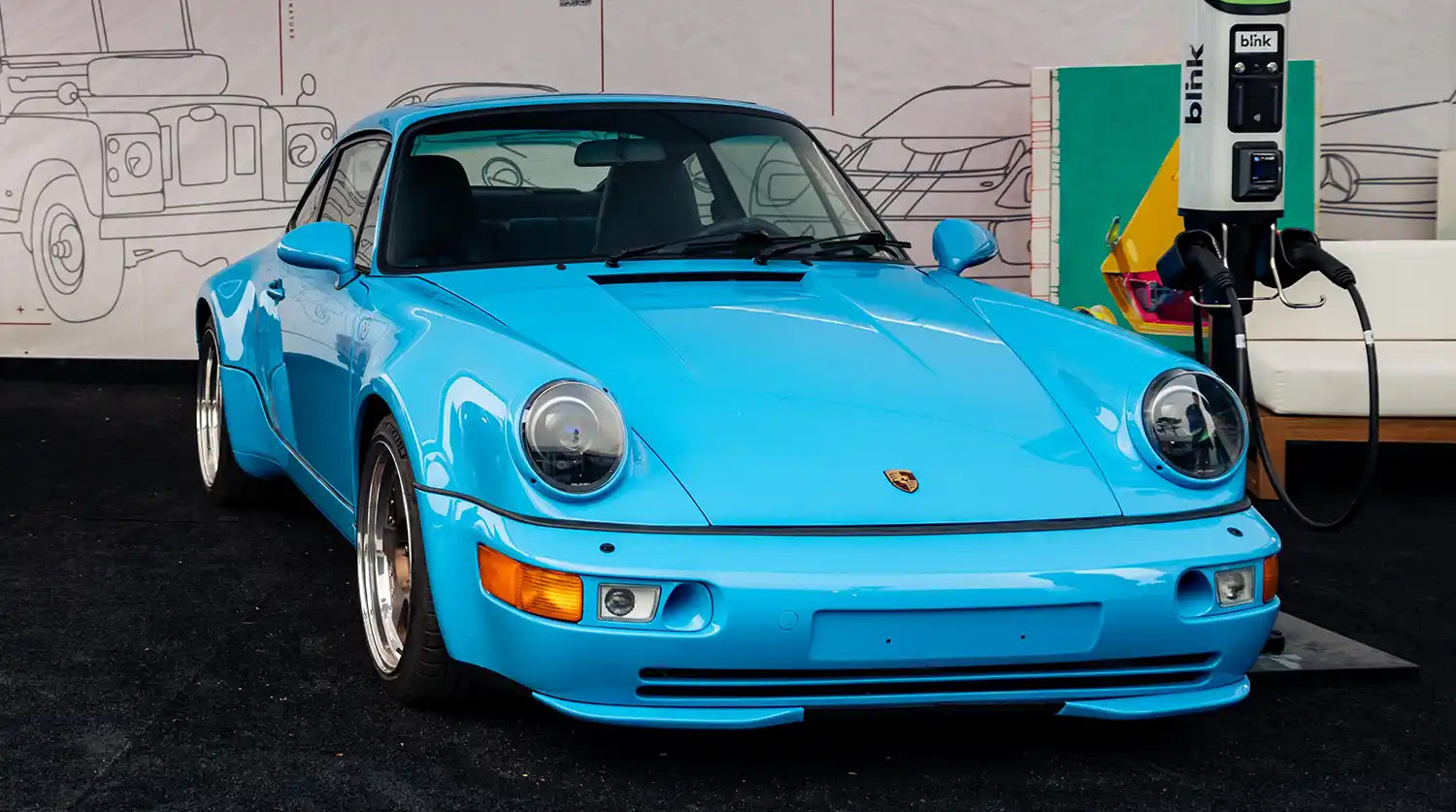 Everrati Automotive Limited (Everrati™), the leading technology company specialising in redefining and futureproofing automotive icons through the integration of cutting-edge electric vehicle (EV) powertrains, has enjoyed another successful Monterey Car Week, one that saw its US momentum further accelerate with unprecedented interest from a raft of new customers, including global car collectors.
Marking its second year at the event, one of the world's premier automotive celebrations, Everrati appeared at a host of high-profile gatherings, including the Porsche Monterey Classic – where it was given pride of place at the entrance to the event – and at the Porsche Pit Cru Wine Party at The Crossroads in Carmel, reinforcing Everrati's growing presence within the Porsche community.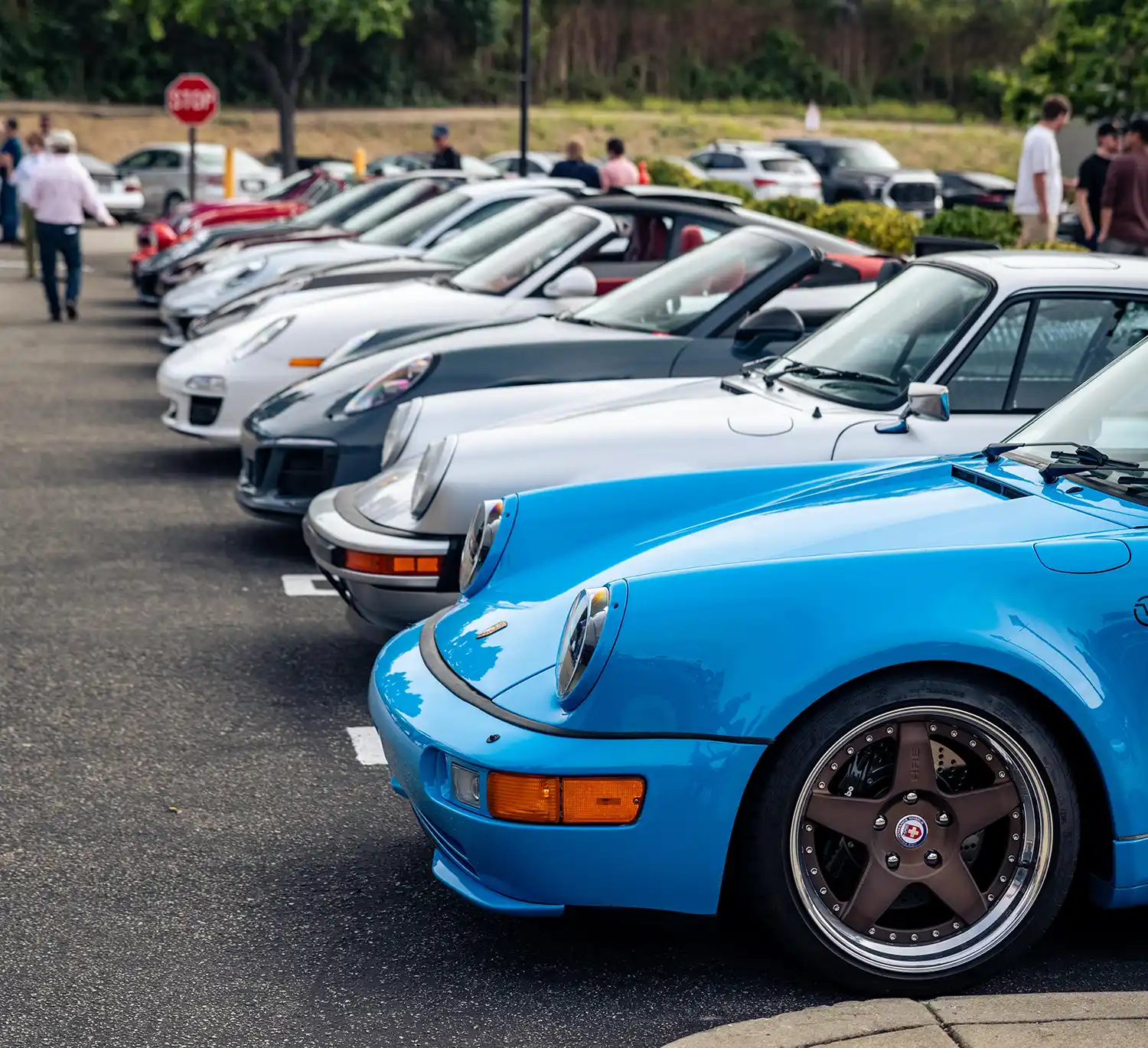 From Thursday 17th August to Sunday 20th August, Everrati's home was the Concours Village at the prestigious Pebble Beach Concours d'Elegance, where the company was inundated with interest in its 911 (964), one of the company's first US builds, a striking Mexico Blue car commissioned by its high profile sustainable-tech entrepreneur owner and hand-crafted by Everrati's partner Aria Group in Irvine, California, which made its first public showing.
Justin Lunny, Everrati co-founder and CEO, said: "On behalf of the entire Everrati team, I'm absolutely thrilled by our experience. It has been an honour to appear at so many prestigious events and, throughout Monterey Car Week, one theme dominated from all the conversations we had with enthusiasts old and new: the sheer passion for the ultimate in sustainable, electrically powered luxury performance cars. That is what Everrati offers and, building on our successful debut last year, we are truly witnessing a shift in how individuals want to own and invest in prized automotive assets.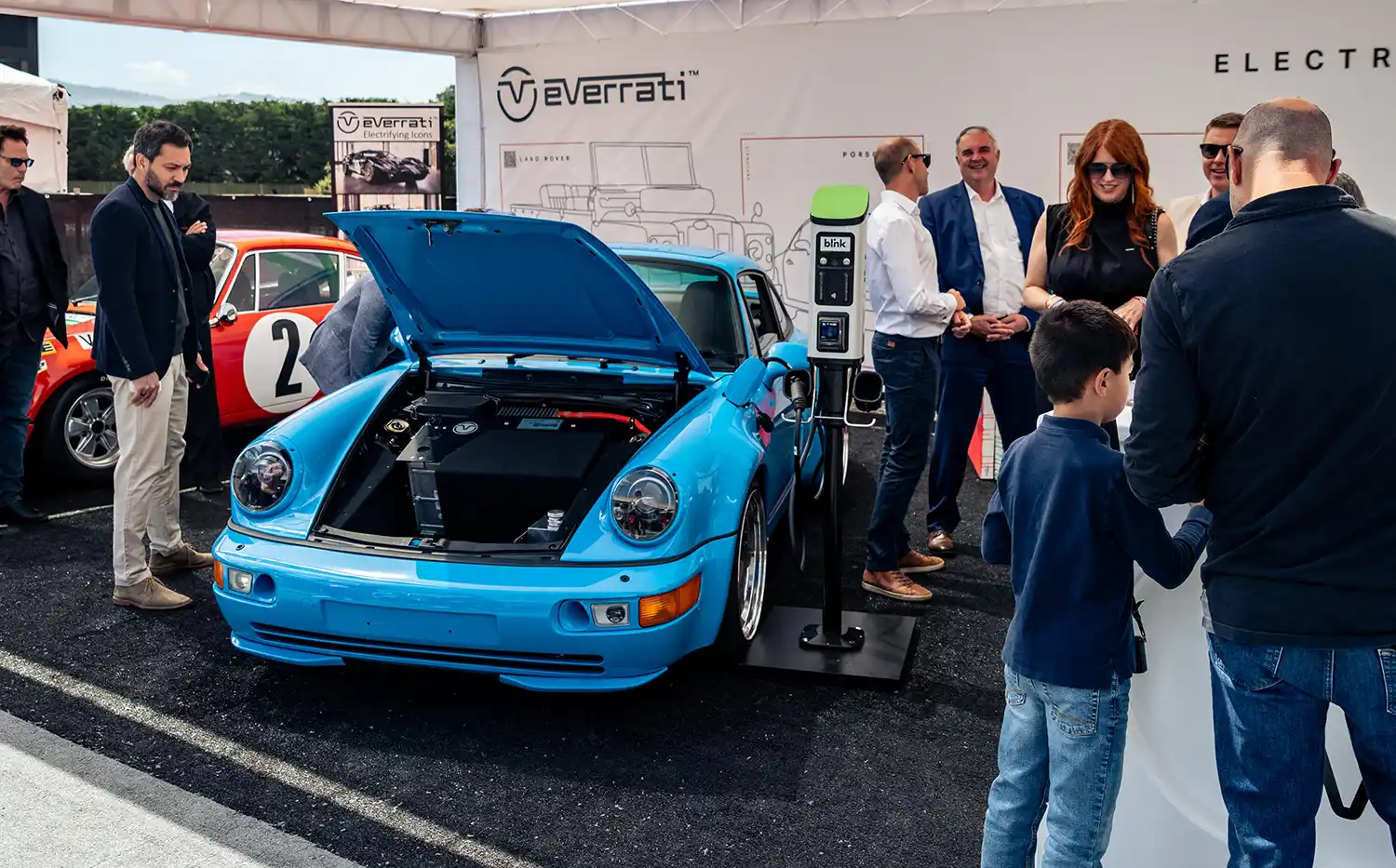 "Our redefined 911 (964) has been met with universal acclaim. It is the result of our meticulously hand-built, OEM-grade processes and dedication to detail, from the engineering of its bespoke electric powertrain all the way to its luxurious bespoke interior. It is a rolling piece of art, capable of being enjoyed by future generations. And it is this unique combination which resonated so much with visitors – many of whom were globally renowned car collectors excited to add a fully futureproofed icon to their garages enthusiasts – to our stands at Carmel and Pebble Beach. There is no doubt our US, and worldwide, momentum is further accelerating."
Visitors to Everrati's stand in Concours Village at Pebble Beach were able to experience exclusive artworks inspired by Everrati cars created by world-renowned artist Stephen Selzler.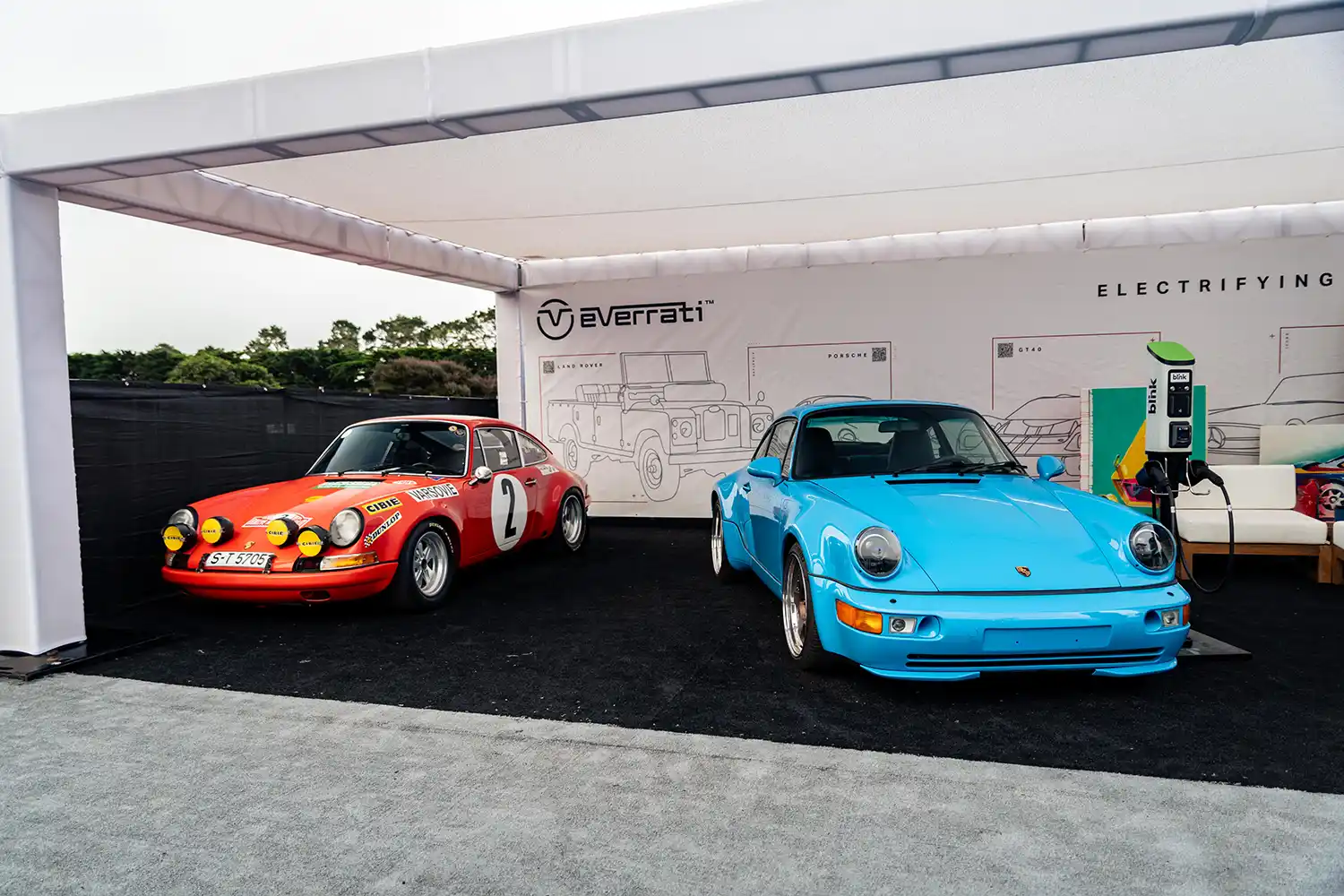 Alongside the Mexico Blue 911 wide body redefined by Everrati, a Concours legend was also on show, in the 911 S 1970 – a car that had previously wowed crowds at Pebble Beach, taking second place in its class in 2013. Part of the renowned Porsche collection of Peter Kitchak, the ex-racing driver and famous avid Porsche car collector.
Everrati showcased the car to honour Porsche's 75th anniversary of the 911. This special 911 is a homage to the new Porsche 911 S/T announced by Porsche, as well as Everrati's own inspired electric Porsche ST which it recently announced will join its portfolio. Having both vehicles on the stand represented the valued relationship with its Everrati customers, with Peter Kitchak having commissioned the company to create a special upcoming project for a redefined electric Porsche.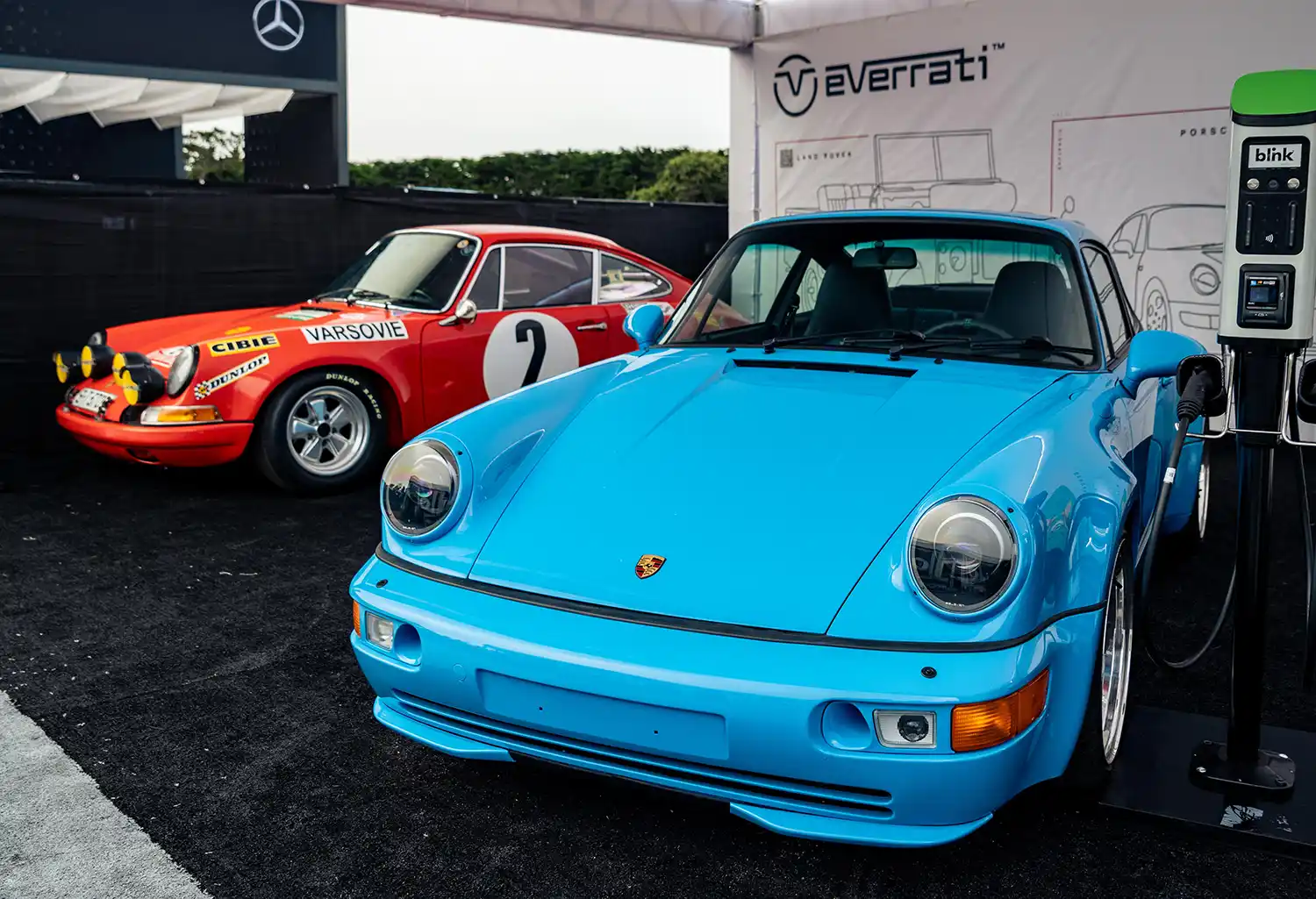 Everrati's expansion in the United States has seen tremendous growth with strategic build partners in across North America strengthening Everrati's presence in key regions. Its customer reach has also seen successful deliveries to discerning customers in prestigious locations such as California, Palm Beach, Nantucket Island, the Hamptons, and Vancouver.
Globally, Everrati is delivering its state-of-the-art redefined vehicles including the Porsche 911 in Coupe, Cabriolet, and Targa form, and Land Rover Series and Defender, across multiple territories as demand surges from customers eager to own Everrati's unique fusion of zero-emissions driving, enhanced performance, and preserved classic design.