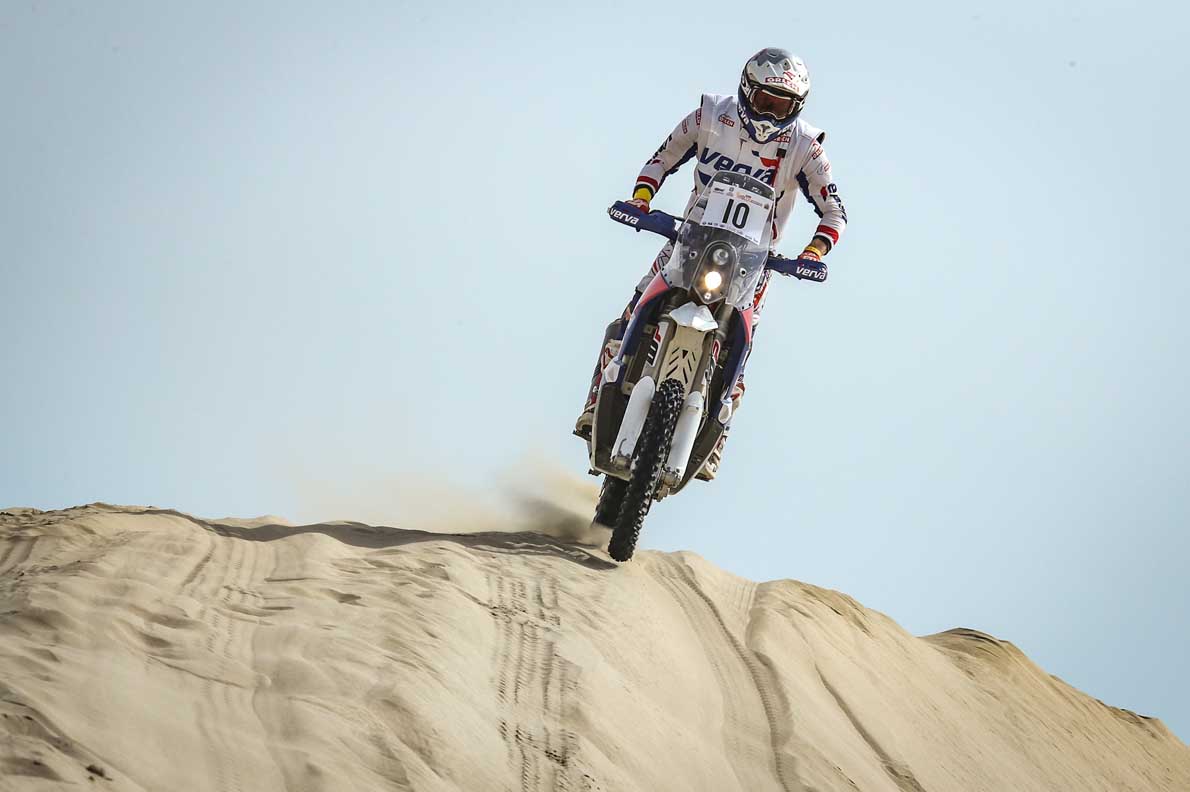 Entries are now open and beginning to come in for the new Qatar International Baja, the Qatar Motor and Motorcycle Federation's (QMMF) exciting addition to the expanded 2021 FIM Bajas World Cup, taking place on April 8th-10th.
Motorcycle and quad riders and drivers of SSV vehicles can expect to face 504.24 competitive kilometres through the Qatar deserts in a compact route of 872.44km.
Officials at the QMMF, working under the chairmanship of QMMF President Abdulrahman Al-Mannai, Executive Director Amro Al-Hamad and committee member Abdulrazaq Al-Kuwari, have laid on a varied and challenging Baja that features sand dunes, fast sandy sections, testing navigation and the unique terrain associated with Qatar's arid desert.
Baja Director Pedro Almeida and his assistant Rashid Al-Sulaiti have confirmed that the competitive action will get underway with a 6.7km super special stage at Simasmina – 16km from rally headquarters at the Losail Sports Arena – from 15.25hrs on Thursday, April 8th.
After a liaison section of 74.47km from Losail, the first of the desert selective sections on Friday (April 9th) starts at Al-Jumaliya and incorporates four passage controls in a competitive distance of 248.80km through the central and northern regions of Qatar. A second liaison of 87.71km returns riders and drivers to the Losail Sports Arena.
The final stage of 248.74km on Saturday, April 10th starts at Al-Kharsaah, 80.53km from rally headquarters, and also utilises four passage controls. It winds its dusty trail through the central and southern deserts to finish at Sealine, south of Doha.
Competitors will then return to the Losail Sports Arena for the post-event press conference (17.30hrs) and the ceremonial finish (18.00hrs).
The QMMF has also introduced an exciting new team concept for riders competing in the National category. A team of two eligible riders will be able to enter and potentially run separately or share a motorcycle or a quad, provided that both entrants possess the minimum of a 'National' status licence. For teams using two machines, each must be fitted with a road book reader and a mounting bracket to accept a Stella GPS unit.
One of the team riders will tackle the super special stage and then the concept follows a relay-type format. Each day, one rider will tackle roughly half of the desert selective section to the refuelling point, with the other taking over for the second part to the finish. Where a two-rider team is entered, each competitor will tackle around 125km per day.
Equipment can be transported to and from the start and finish of the stages, but bikes and quads must be placed in parc fermé at the conclusion of the Baja. Trophies will be awarded to the teams that finish in the top three in this new and innovative category.
Entries close at reduced rates on Thursday, March 18th with the final cut-off set for Monday, March 29th. Full details on entry concessions for each category are available in the supplementary regulations (subject to final FIM approval) now posted on www.qmmf.com.