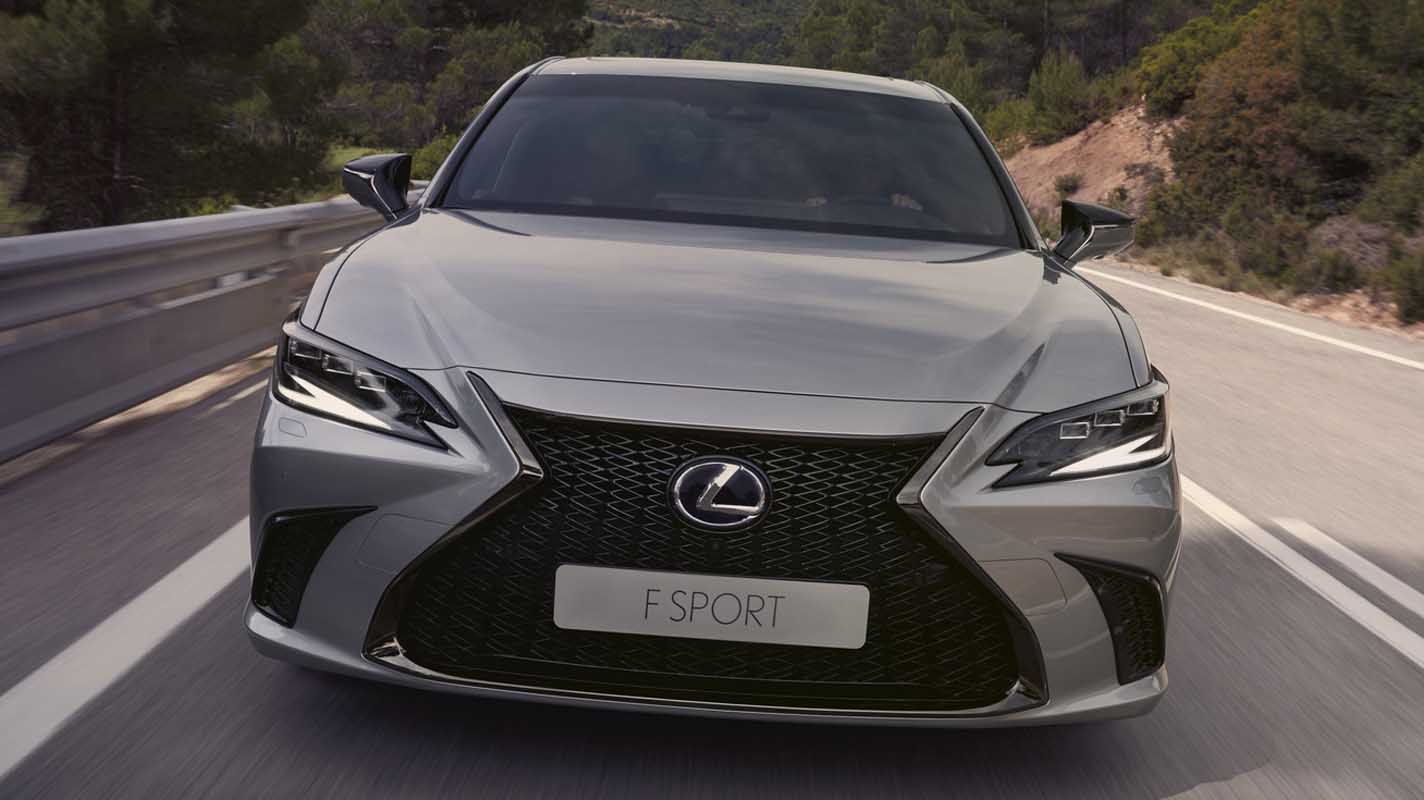 A number of enhancements have been made to the Lexus ES executive sedan for the 2023 Model Year. Detail changes in the cabin improve connectivity, one of the top priorities for premium car customers, and most markets in Eastern and Western Europe will be offered a new F SPORT Design model grade.
Introduced in 2018 and updated in 2021, the ES is the most popular Lexus sedan, attractive to private and business users alike. Part of this model's appeal is its class-leading comfort and convenience, and ease of use is at the heart of the ES's new multimedia system. Designed to improve access to information, communication and entertainment, this is faster than the system it supersedes, with more intuitive operation and increased functionality. New features include wireless smartphone integration via Apple CarPlay (or wired connection via Android Auto), cloud-based navigation, and voice recognition.
Cloud-based navigation gives access to real-time road and traffic information for easier journey planning and avoidance of delays, and can also access information about local fuel prices and parking. If cloud connection should be lost, an embedded navigation system maintains coverage1.
The ES now includes the "Hey Lexus" on-board assistant which responds to voice commands to make it easier connecting to phone calls, operating audio and climate controls, and searching the internet. Recognizing 19 different European languages it is able to recognise and respond to informal comments – increasing temperature in the cabin, for example, after being told "I'm cold."
New connectivity functionalities have also been gained by upgrading the DCM1 (data communication module), which enables the vehicle to communicate with mobile networks and the internet. For added peace of mind, it is now possible to connect to e-Care. This service can also provide advice to drivers, in the rare event of a technical failure, by diagnosing vehicle data. Through e-Care Health Check Report, Lexus monitors the vehicle 24/7 and make this data available to dealers. This enables the owner's preferred dealer to make contact with the owner to schedule the car for servicing at the ideal timing interval.
The DCM upgrade has also made it possible for owners to remotely access the ES with the Lexus Link smartphone app. This can remotely lock or unlock the doors, trigger the hazard lights, and set the air conditioning or heating before getting into the car.
Also, to make the ES even easier to live with, the front cabin's centre console has been revised. This now accommodates two cup-holders and locates the wireless charger outside the console box for easier access. And where previously there were two USB-A ports and one auxiliary port, now there is one USB-A port for playback of high-resolution sound sources and one USB-C port for device charging.
One other change to the car's interior can be found in the choice of trim colours: Rich Cream has been replaced by Ammonite Sand.
Changes to the exterior appearance of the ES are now also offered, with the introduction of the new F SPORT Design model grade. This distinguishes the car with black 19-inch alloy wheels, a choice of 10 exterior and four interior colours, and an F SPORT Design badge on each front fender.
The 2023 Model Year Lexus ES goes into production in August with first deliveries in October. At the same time, the ES 300h self-charging hybrid model will be introduced in four additional markets – Azerbaijan, Georgia, Moldova, and Ukraine.