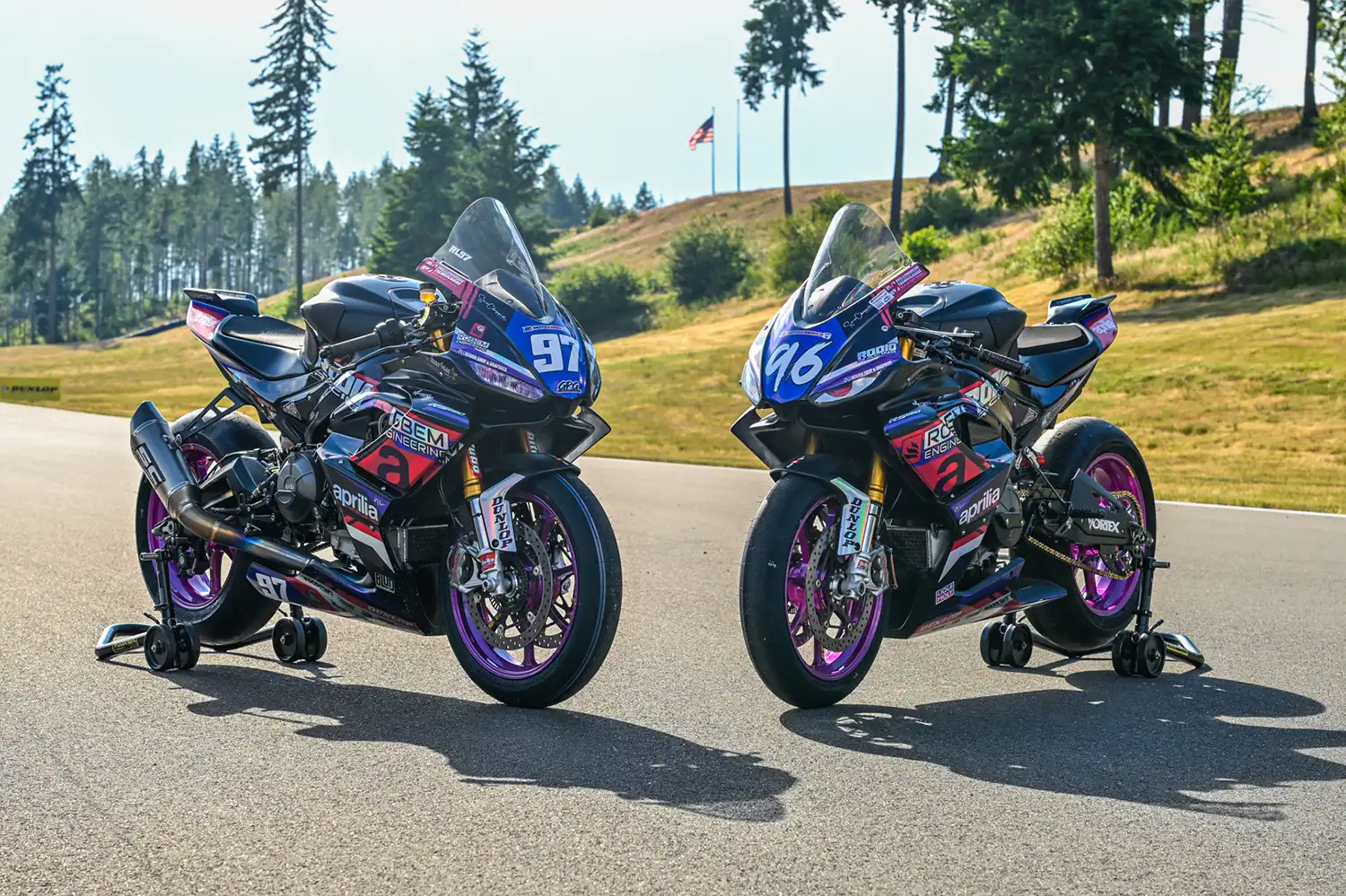 Dymag, a proven world leader in lightweight wheels for the motorcycle industry, celebrates the conclusion of an exciting 2023 moto race season with multiple podium finishes for race teams both sides of the Atlantic and beyond.
Notable wins include Peter Hickman, PHR Racing, Supertwin winner of the IOM TT 2023 on his Yamaha R7, Dean Harrison riding the Ducati 916 at Olivers Mount and Blake Davis, N2 Racing/BobbleHeadMoto, who became the Moto America Twins Champion for a second year, all running Dymag's UP7X wheelsets.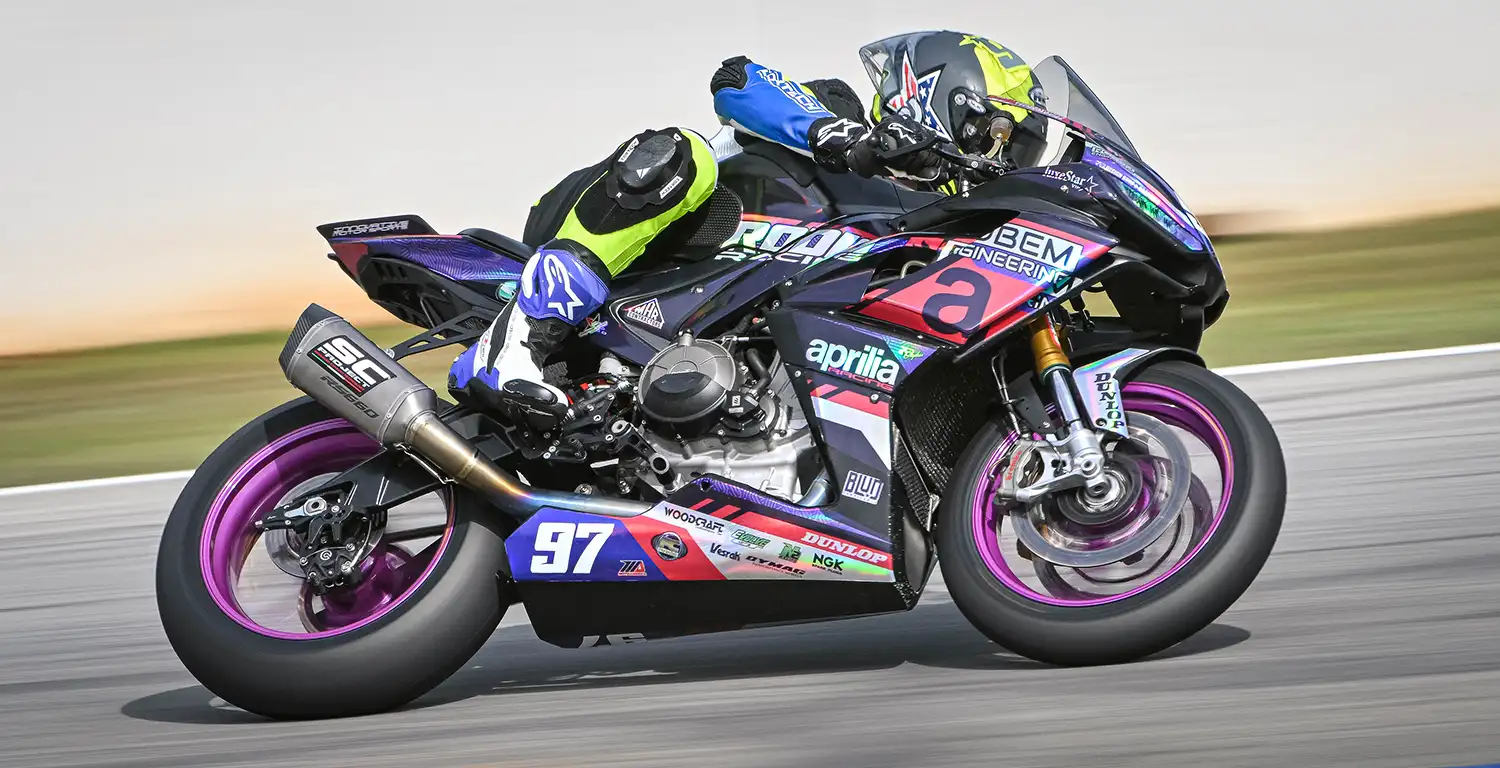 Tom de Lange, CEO of Dymag said: "On behalf of the Dymag team I'd like to say congratulations and well done to all teams competing on our wheelsets.  We are delighted to see so many of the teams we support with high-performance wheels competing at the highest levels. Our wheels are ultra-light, meaning more performance from the motorcycle and faster changes of direction as well as being stronger than standard wheels – a huge benefit especially when racing on the road or track".
With so many fantastic stories to highlight, here are a few notable results for Dymag-backed teams that filled the second and third podium steps of the America Twins Cup Championships behind Blake, with Rodio Racing powered by Robem Engineering, ridden by Ben Gloddy, in second place, and Rocco Landers in third, and Gus Rodio fighting it out to the last race of the season. Dymag also saw success with UK roadracers, Dean Harrison, riding for both Key Racing and DAO, coming second in the senior IOM TT, underlining the strong heritage the manufacturer has in this competitive race series.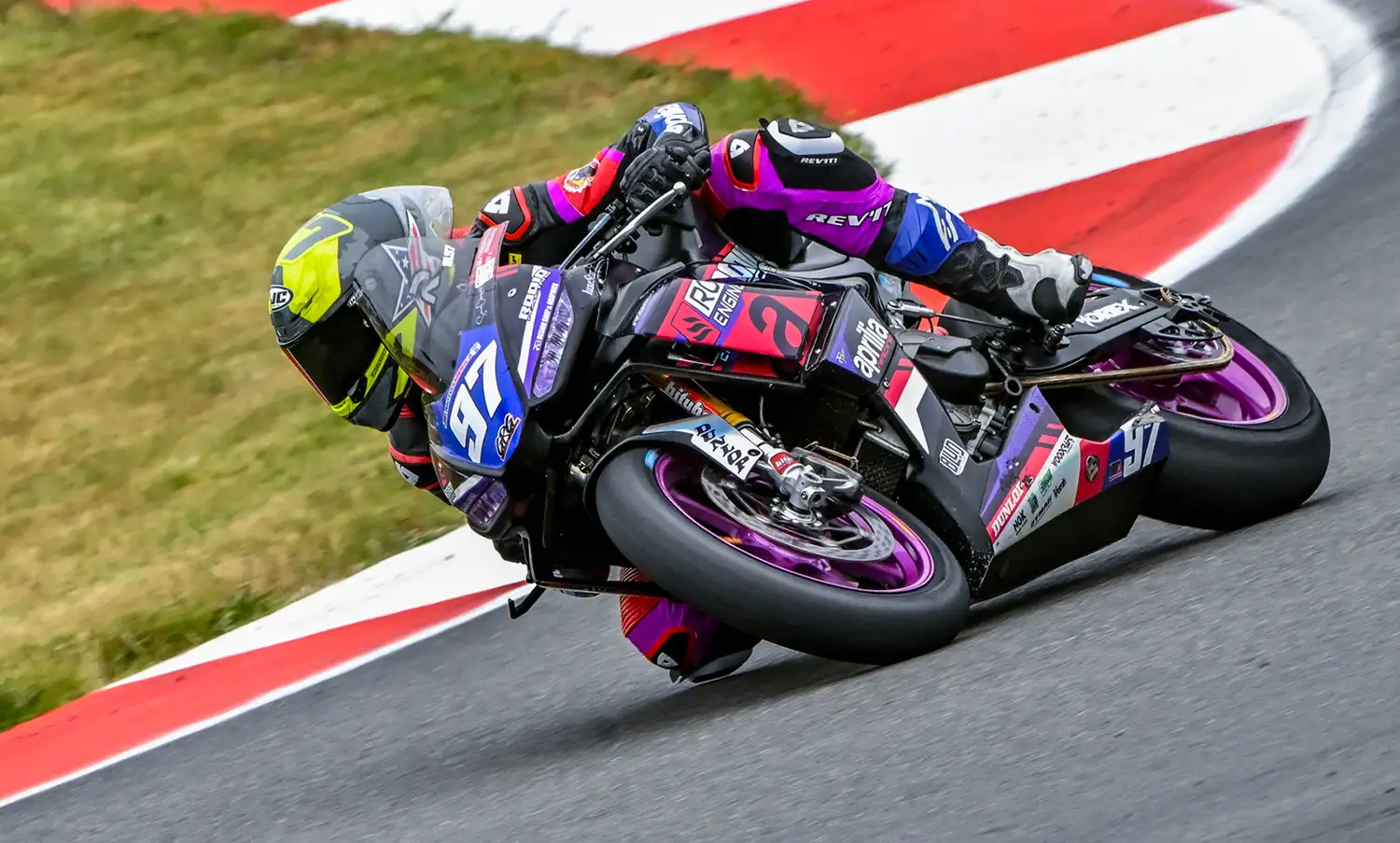 Over in the US Dymag-backed teams Hooligans and Baggers Racing both competed fiercely on Dymag wheels throughout the 2023 season and partnerships are already being forged ahead of the 2024 season.
Dymag's motorcycle wheels are designed using its 40 years of lightweight wheel technology experience, its ultra-light and ultra-strong wheels transform a bike's handling, performance and aesthetics. Focussed on delivering maximum acceleration, braking and handling, with safety and durability at the core.
All Dymag's lightweight high-performance wheels are manufactured at its state-of-the-art Wiltshire production facility to ensure quality and consistency of the products.