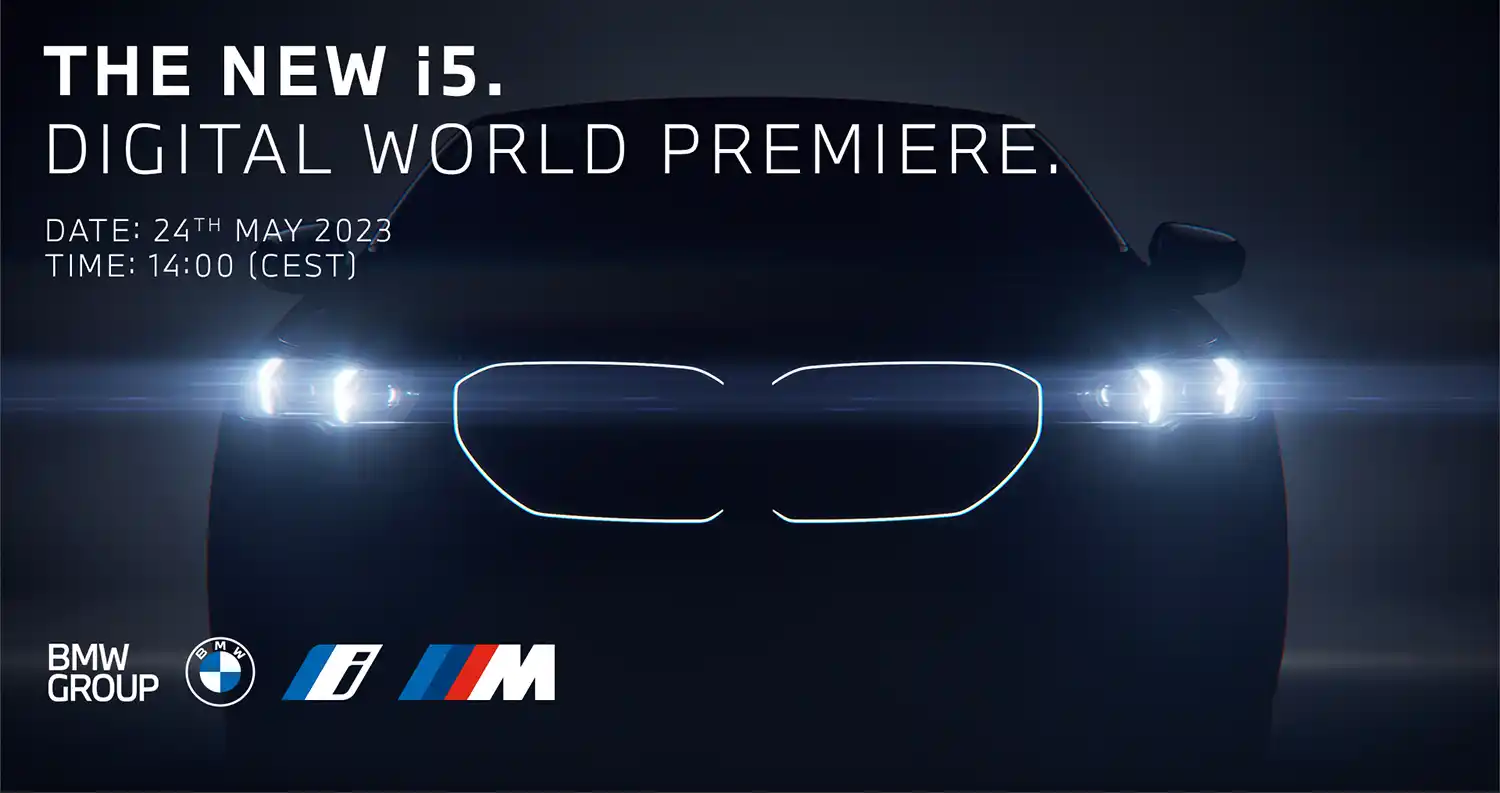 On May 24, 14:00 CEST, the BMW Group will present the new BMW 5 Series, including the new BMW i5. The digital world premiere will take place live on BMW Press Streaming on bmwgroup.com and can be streamed here:
https://www.live.bmwgroup.com/en/live-streaming/
The BMW Group will also simultaneously be broadcasting the global premiere of the BMW i5 on the social media channels of the BMW Group and the BMW brand. On Twitter, LinkedIn, YouTube and Facebook, anyone interested can follow how Pieter Nota and Frank Weber, among others, present details about the new all-electric business sedan.