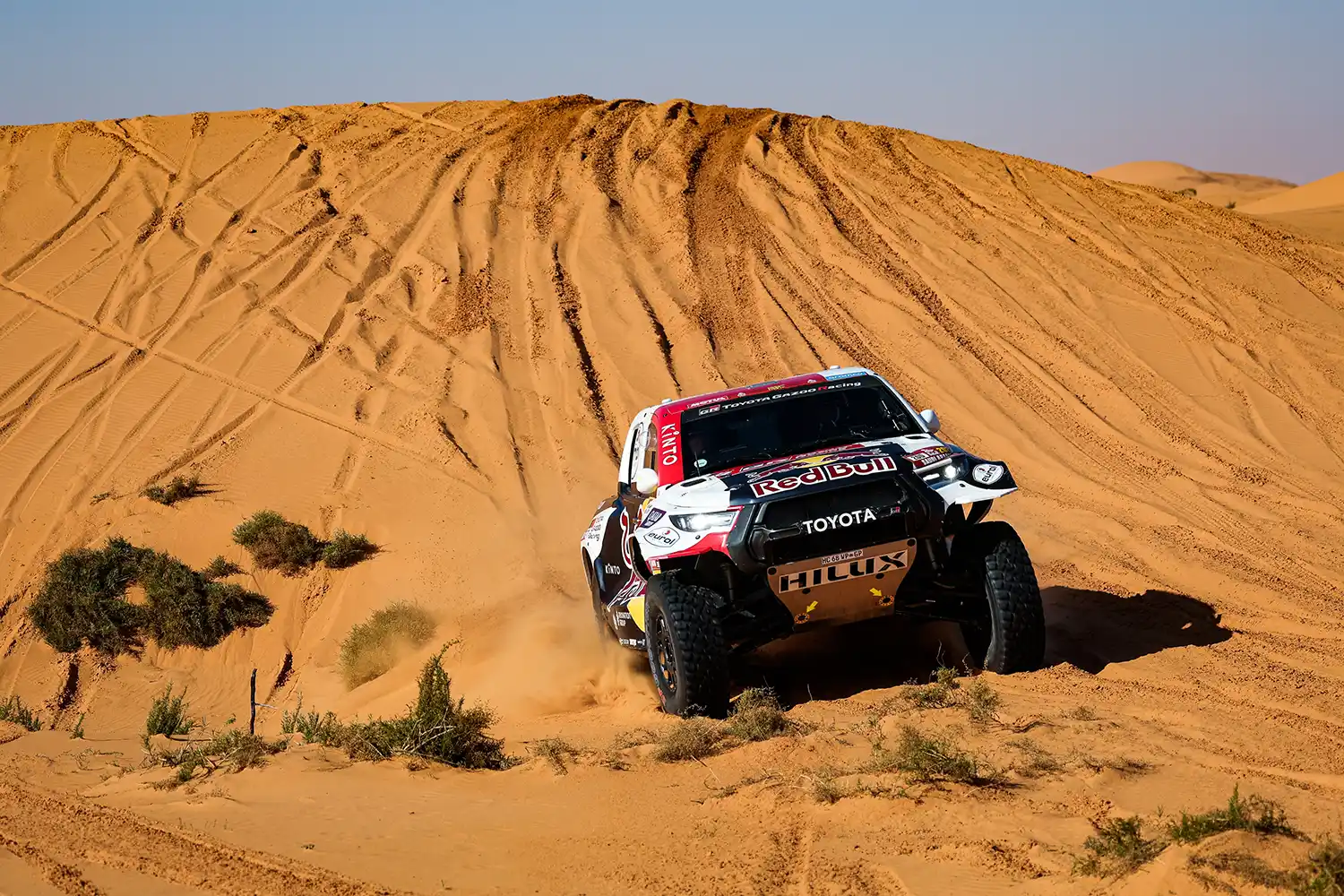 January 6 | Stage 6 | Ha'il – Riyadh | Distance – Total/Special: 560km/358km
– Stage Six required the field to think on their feet over the shortened special stage and huge liaison route to Riyadh – changed due to heavy flooding in the Al Duwadimi region of Saudi Arabia – as car leader Al-Attiyah scored a second consecutive stage win with co-driver Mathieu Baumel while Team Audi Sport rivals Stéphane Peterhansel/Edouard Boulanger and Carlos Sainz/Lucas Cruz saw their title hopes end in separate crashes.
– The four-time Dakar champion now has a lead of over an hour with rookie crew Lucas Moraes/Timo Gottschalk enjoying another good day in third overall. Qatari Al-Attiyah, 52, said: "We pushed a lot and for the last 40km we had a broken steering pump. We lost steering and a lot of oil. Thankfully we could make it to the end of the stage."
– Less than 20 minutes separate the top eight riders in the bike race as two-time winner Price claimed third to consolidate second overall, while it was a good day for Belgian De Mevius and co-driver François Cazalet as they set the day's fastest T3 time to increase their overall lead – the Red Bull Off-Road Junior Team USA presented by BFGoodrich crews of Seth Quintero/Dennis Zenz and AJ Jones/Gustavo Gugelmin also shining behind.
– There will be no bike race for Saturday's reconfigured Stage Seven due to competitor fatigue with the rest of the convoy going from Riyadh to the Al Duwadimi bivouac via a 333km timed special and, at the end of the special stage, competitors will be permitted two hours with their mechanics then competitors only will head to the Al Duwadimi bivouac where their vehicle will spend the night in parc fermé.