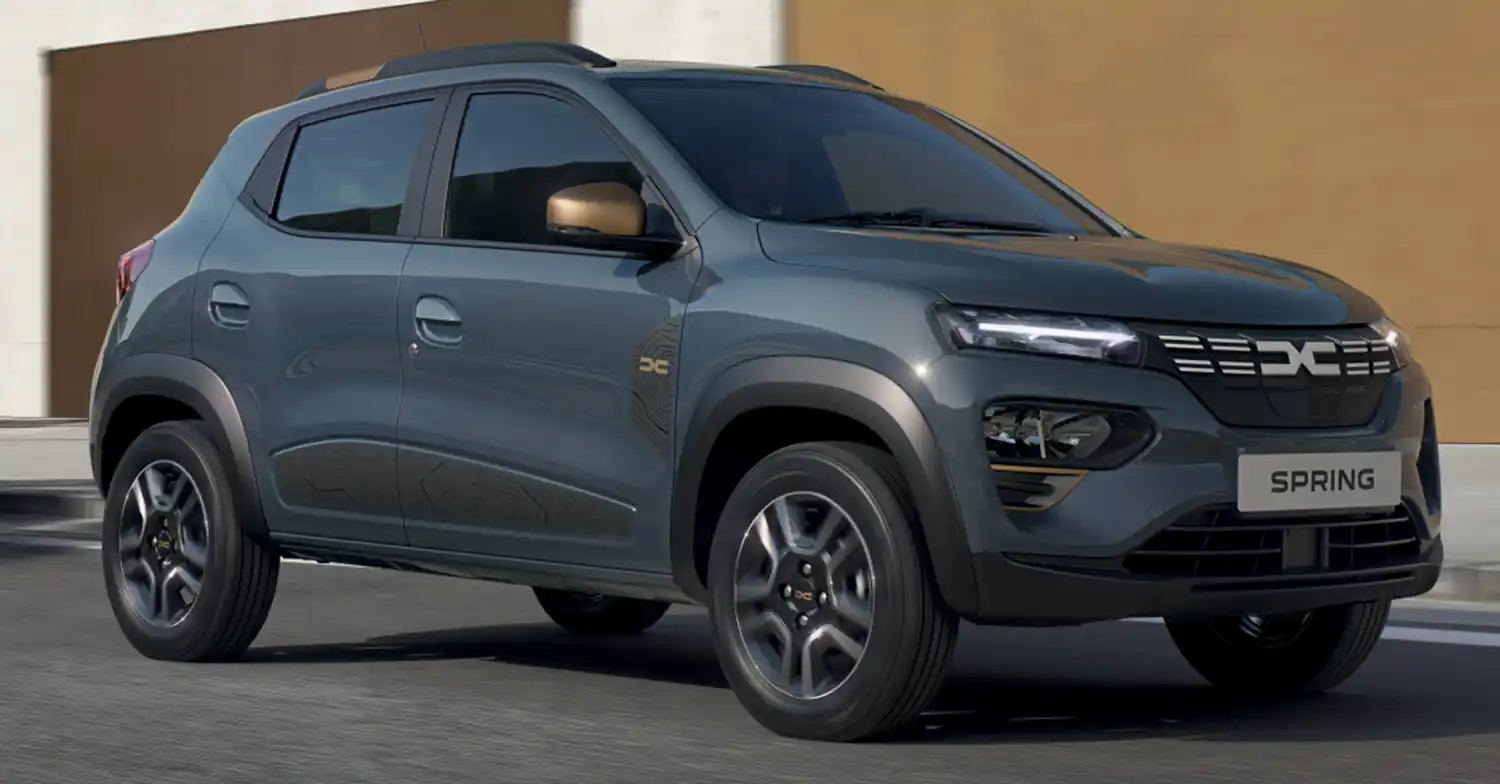 SPRING, NEW EXTREME TRIM
As part of the Brussels Motor Show, Dacia will showcase the brand-new Extreme trim on the Spring, giving the model an outdoor feel. The trim will be then rolled out across the brand's four primary models (Spring, Sandero, Duster, and Jogger).
Spring Extreme comes with the all-new colour 'Slate Blue' and a range of exclusive design features:
Outside:
Copper Brown used on parts located on the roof rails, side mirror casing, wheel hubs, boot-door Dacia logo and under the vehicle's optics.
Stripping with a topographic design on the front doors, and a reference made to the Duster's distinctive snorkel located between the doors and front wings
Topographic patterns on the lower door protection
Inside:
Topographic patterns on the door sills
Topographic print on the front rubber floor mats
Copper Brown used on certain parts of the front door panels, and around the air-vents and navigation panel
Copper Brown stitching on the seats
Embossed 'Dacia Link' logo on the front seats
'Extreme' will replace the Expression trim that has been chosen by 8 in every 10 Spring private owners so far.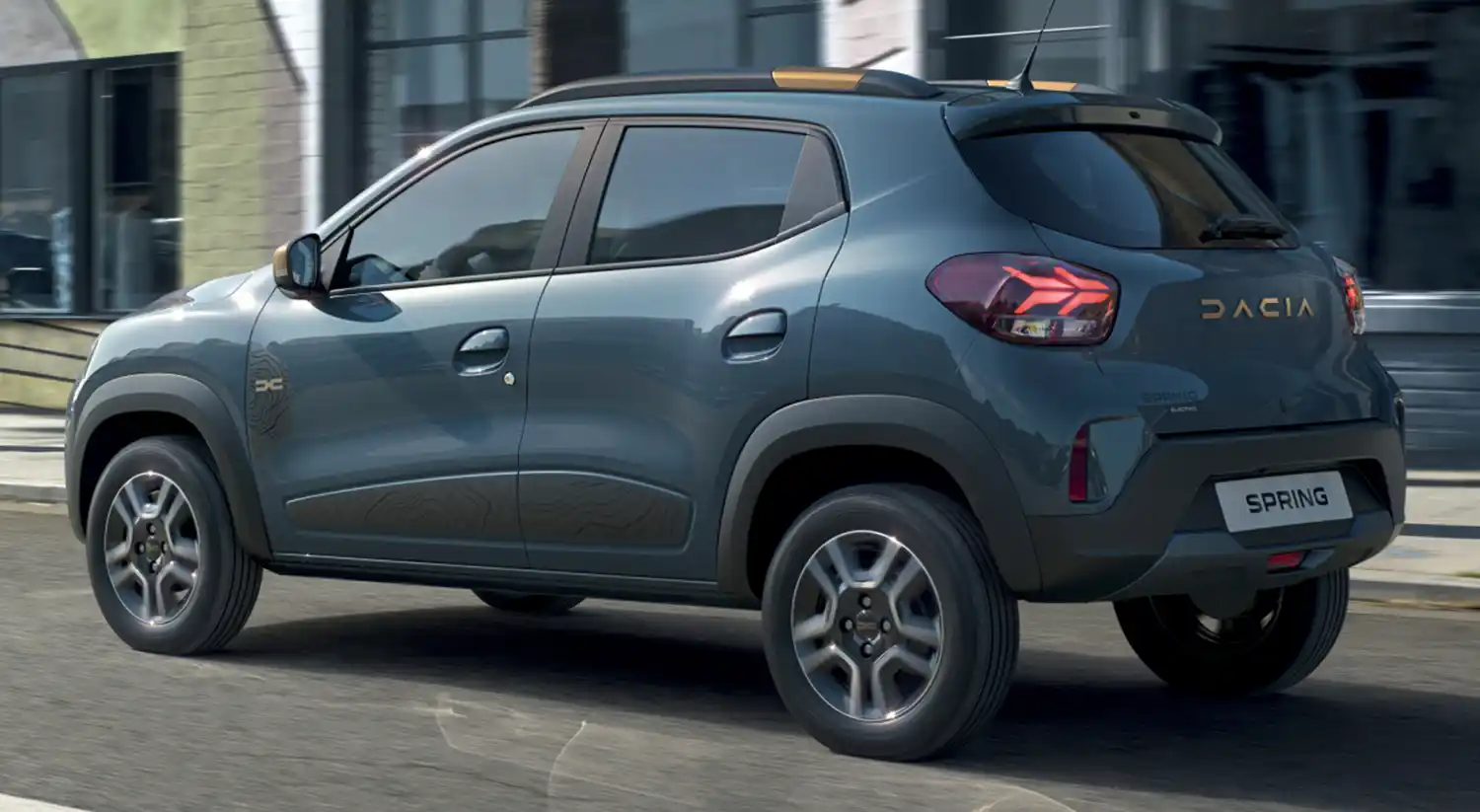 SPRING EXTREME, A WHOLE NEW DEDICATED ENGINE
With the launch of the new Spring Extreme trim, Dacia is also premiering the all-new ELECTRIC 65 engine (65hp / 48kW). Available only on the Spring Extreme, the new engine is coupled with a new unique gearbox (that multiplies torque transmitted to the wheels), while providing greater acceleration and recovery over a wide range.
Thanks to the all-new ELECTRIC 65 engine, Spring Extreme has a range of 220 km in WLTP Mixed cycle and 305 km in WLTP City cycle.
The ELECTRIC 45 engine (45hp / 33kW) will continue to feature on the Essential trim.
SPRING, A TRUE SUCCESS STORY
With its general public release falling in spring 2021, Spring has made electric mobility widely accessible. Simple, fun, efficient: Spring is the ideal companion for everyday travel.
More than 100,000 orders have been placed since its launch.
This is all the more remarkable given that three-quarters of all sales were made through individual customers.
Spring won over customers thanks to its ideal selection of features and price point. Data collected from the vehicle's connected services has given some valuable insight into how it truly meets customers' needs:
On average, daily commutes last 31 km at 26 km/h
In 75% of cases, Spring vehicles are charged at home for an average duration of 3.5 hours
Moreover, Spring is perfectly suited to meet specifications for carsharing as well as the expectations of professional customers. In a number of countries since autumn 2022, Spring has even been available as an LCV – the Spring Cargo – for professionals, tradesmen, deliverers, and the like to have unrestricted access to the heart of urban centres. Whether it is for last-mile delivery or to simply transport bulky items, Spring Cargo combines energy and financial savings, driving comfort, and emission-free mobility.
In less than 2 years, customers have made Spring one of the leaders in the electric vehicle market with more than 100,000 orders recorded since its launch. In 2022, Spring is expected to be on the European podium of the best-selling electric vehicles to private customers. It is the 1st electric vehicle sold in the French retail market.
Often initially purchased as a household's second car, Spring is the main means of transport during the week for 90% of multiple-vehicle households with a Spring. Bold and visionary, Spring is perfectly aligned with the mobility needs of its customers.
Xavier Martinet, SVP Marketing, Sales & Operations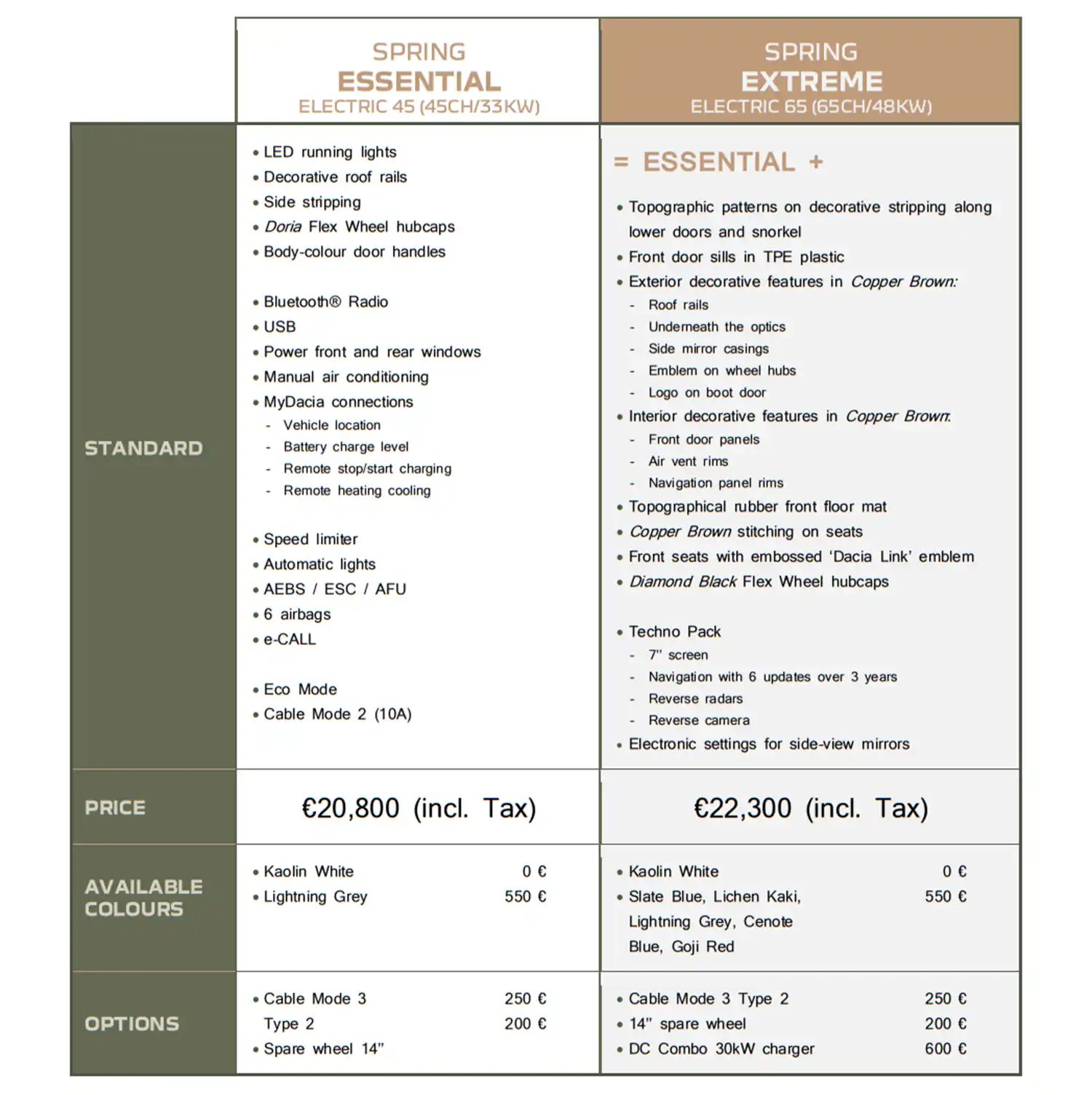 ORDERS IN FRANCE STARTING 17TH JANUARY
Spring Extreme with ELECTRIC 65 engine can be ordered in France for €22,300 (not including bonus).
Ordering opens on Tuesday 17th January, with deliveries starting before the summer.