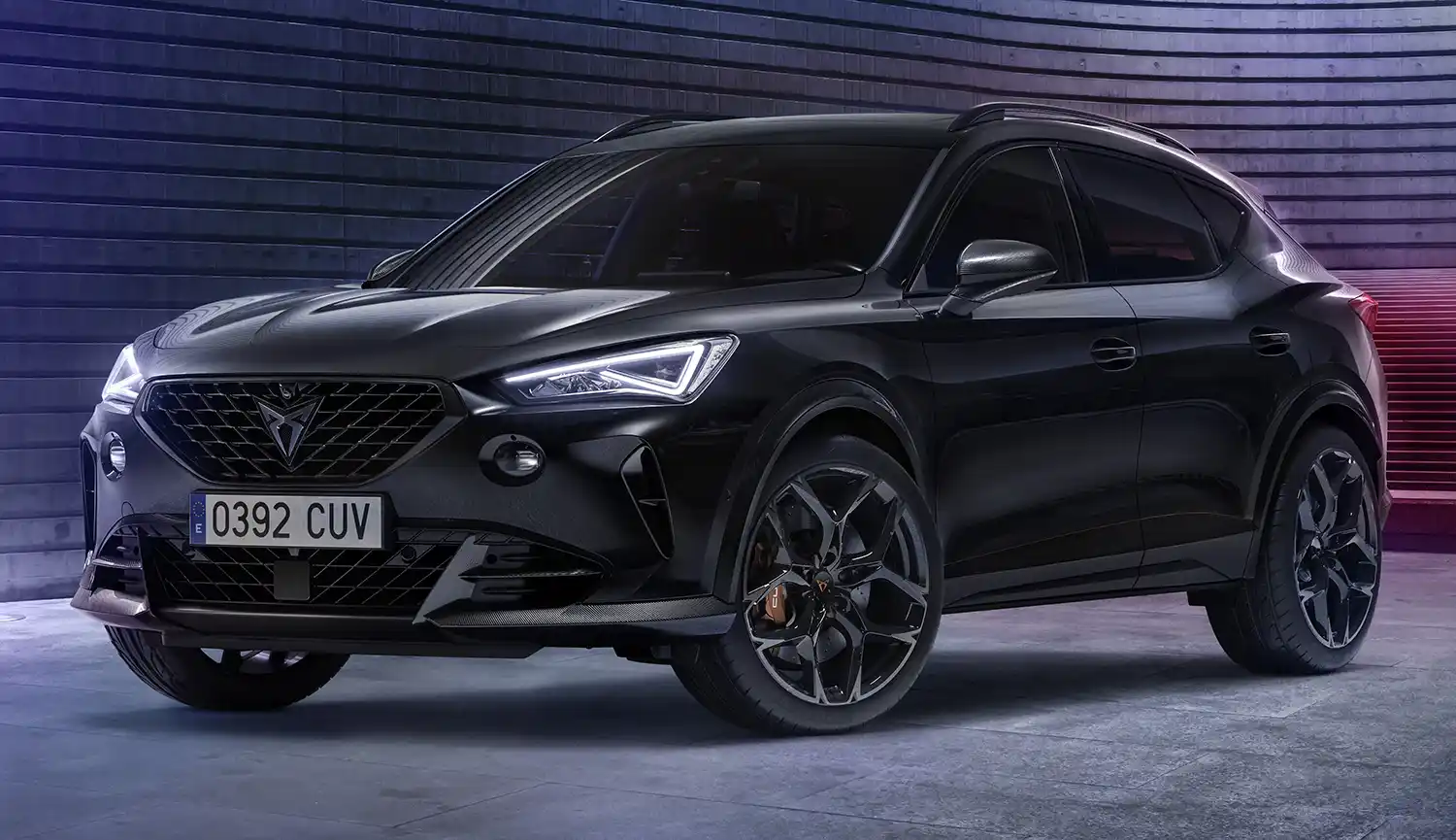 The CUPRA Formentor VZ5 is gaining a darker edge to its progressive character with the introduction of the VZ5 BAT limited edition. There will be just 500 units of the newest addition to the line-up, integrating a range of exterior and interior cues to enhance the high-performance crossover SUV's emotionality.
"The CUPRA Formentor VZ5 BAT limited edition is an extraordinary car with exceptional performance. Its design is expressive and provocative, a further evolution of the brand's combustion cars." said Sven Schuwirth, COO of CUPRA. "This is a car that shatters perceptions with its enriched black in black look. Its exterior additions increase its powerful and sporty aesthetic, while the darker interior creates an even more emotional driving experience."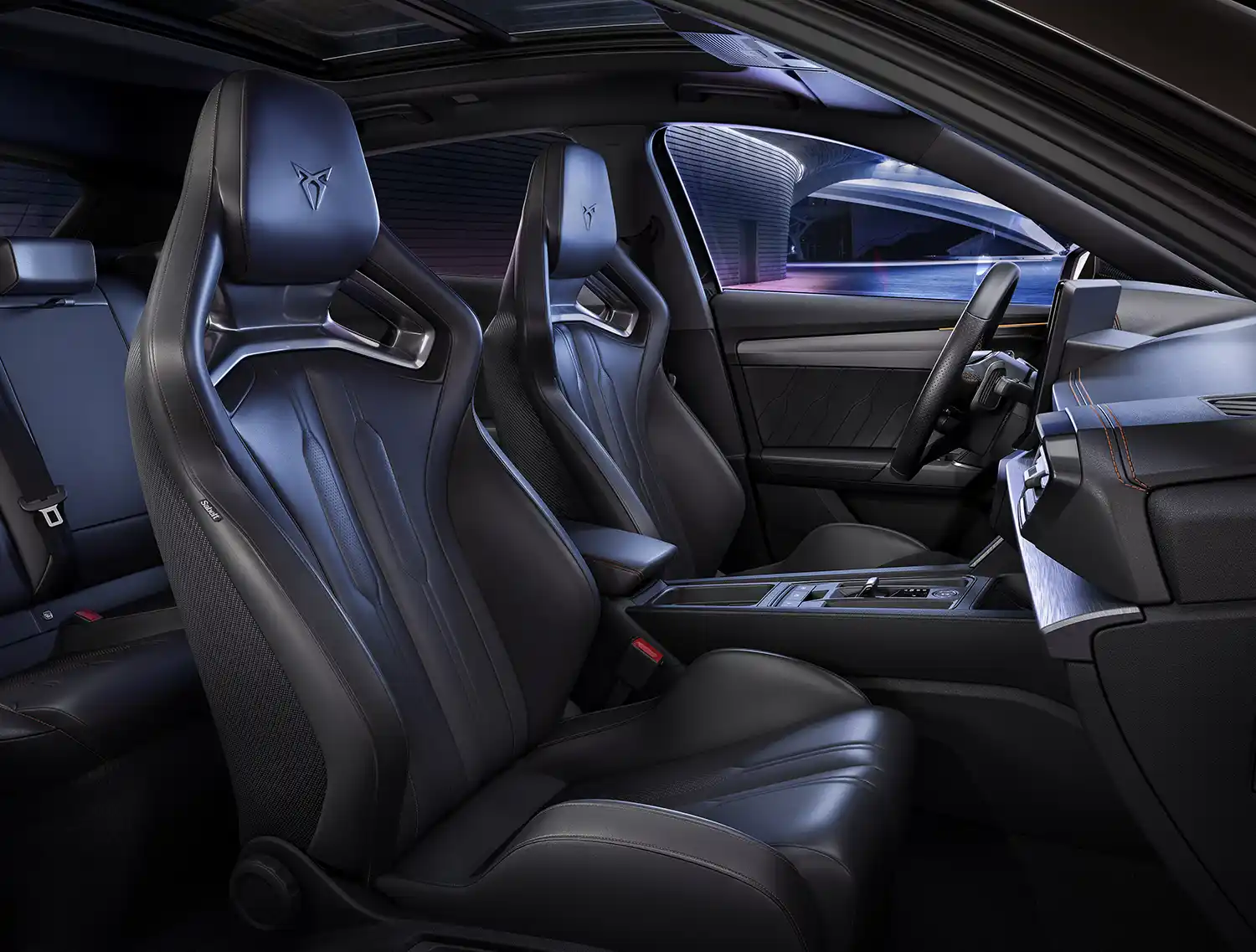 The CUPRA Formentor VZ5 BAT integrates a range of black additions to the exterior design. From the glossy black roof bars, grille and frame, cladding parts and 20" alloy wheels to the carbon fibre mirror covers and cerakote black exhaust pipes, the new elements increase the high-performance crossover SUV's determined character. The new look is embodied by the dark chrome CUPRA logo (front and rear) as well as the CUPRA lettering on the rear.
Inside the Formentor VZ5 BAT's cabin continues the ened sense of sportiness with a darker edge. From the moment the driver grasps the steering wheel and takes their place in the standard CUPBucket seats, details from the black chrome framing around the air vents and central console, enhance the vehicle's personality, making it ever more evident.
The CUPRA Formentor VZ5 is the maximum expression of combustion performance for car enthusiasts, equipped with the iconic five-cylinder 2.5 litre TSI engine, that delivers 390PS (287kW) and 480Nm of torque.
The CUPRA Formentor VZ5 BAT is limited to 500 units marking it out as the darker, most exclusive version in the line-up.