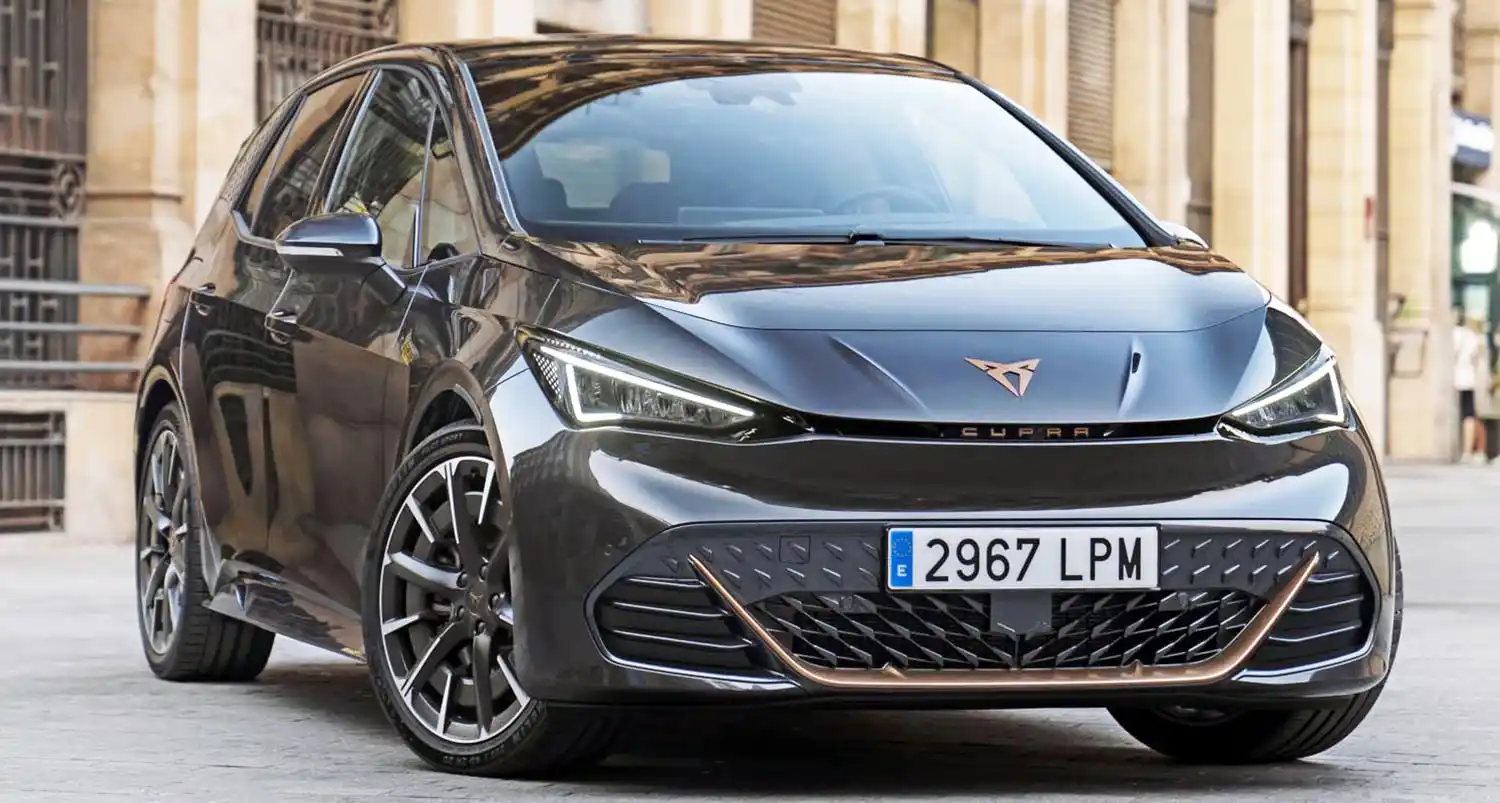 The CUPRA Born, the brand's first 100% electric model, which delivers an emotional design and instantaneous performance, continued the company's great results during Euro NCAP's safety testing, achieving a 5-star safety rating.
It's a significant result for the CUPRA Born, and it now joins the CUPRA Formentor and CUPRA Leon as five-star cars, highlighting once again that the brand is committed to delivering vehicles that mix contemporary performance and maximum safety. But this time in a 100% electric model.
"CUPRA is committed not only to bring emotions to the electric world, but also the highest safety standards to the market," said Dr. Werner Tietz, Executive Vice-President for Research and Development at CUPRA. "We've proven this before with the CUPRA Formentor and CUPRA Leon, and now we've continued our commitment to safety with the CUPRA Born's 5-star rating."
Wide range of safety systems
The CUPRA Born's achievement was made possible thanks to its wide range of safety systems.
Systems includes Autonomous Emergency Braking, Traffic Sign Recognition, Travel Assist, Light Assist and Pre-Crash Assist. Add to these the integration of seven airbags, including a standard front-central airbag, Front Assist with vehicle, pedestrian & cyclist detection, Emergency Steering Assist and Junction Assist, Lane Assist and Emergency e-Call and the CUPRA Born delivers one of the safest vehicles available, even when faced with the latest and stricter testing methods used by Euro NCAP.
In addition to detecting vehicles, pedestrians and cyclists, the Front Assist also includes Emergency Steering Assist and Junction Assist. During a Front Assist intervention, after the driver's initial steering input to avoid an object, the Emergency Steering Assist makes targeted steering and braking interventions to help find an optimised evading trajectory.
CUPRA Born: amongst the safest cars in the market
The CUPRA Born's scores in each area tested highlighted how the breadth of systems helped it achieve its final rating: Adult Occupant 93%, Child Occupant 89%, Vulnerable Road User 73% and Safety Assist 80%.
Since Euro NCAP re-evaluated its testing procedures, CUPRA has worked hard to make sure its vehicles continue to score highly, and the fact the CUPRA Born joins the CUPRA Formentor and CUPRA Leon in its 5-star rating bears testament to the brands dedication to delivering the safest vehicles possible.