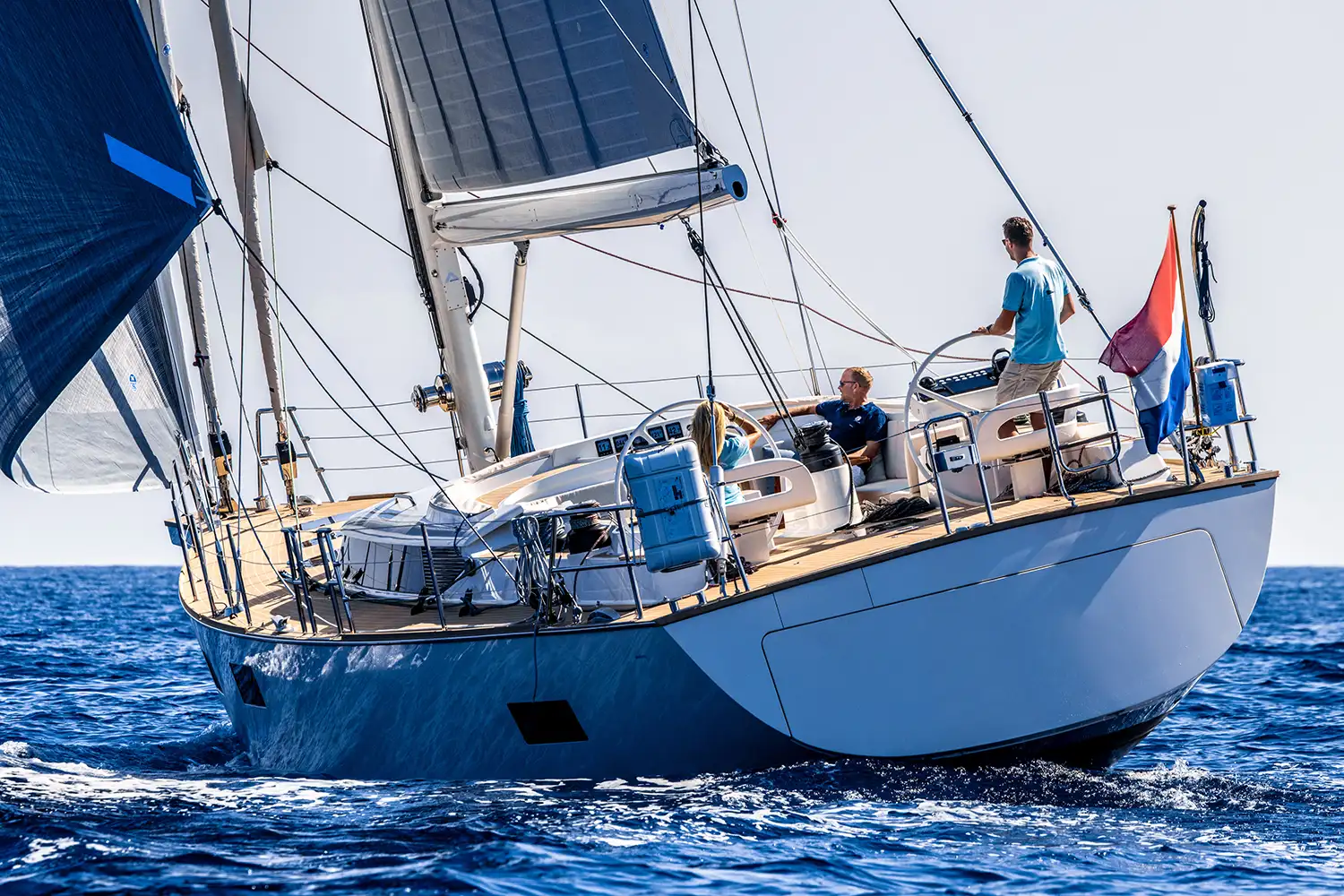 Bentley Motors and Contest Yachts have created a bespoke Bentley yacht interior for a mutual private client in the newly modelled 20-metre Contest 67CS – a celebration of craft, excellence, quiet luxury, and heritage.
Bentley was commissioned to create the bespoke interior following a visit to Bentley's Crewe Factory. The Bentley design team who specialise in crafting interiors for the Continental GT and Bentayga accepted the challenging brief and created a totally bespoke interior offering based on the materials and techniques used in Bentley cars.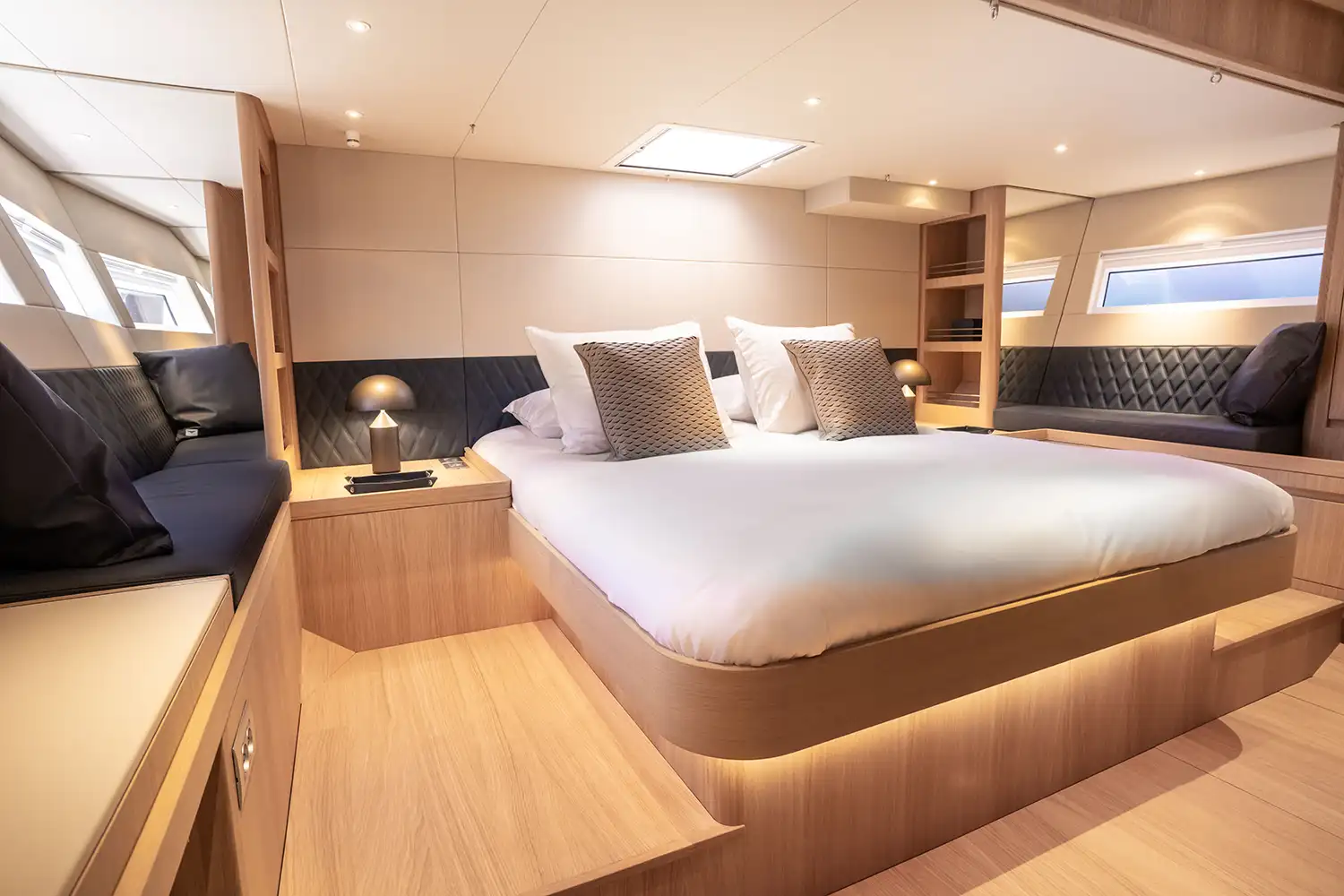 The Contest 67CS now opens the way to a fully matched Bentley auto yacht interior providing exciting new bespoke opportunities for owners to enjoy the shared values and heritage in luxury performance and lifestyle of both brands.
Bentley worked closely with the Contest Yachts design team to create the unique interior – an exciting challenge that pushed the creative boundaries of its craftspeople. Prototyping methods such as 3D printing were harnessed to enable feasibility of individual components with a full mock-up of some items including the sofa produced prior to fit out to ensure exacting finishes and demanding quality standards were met. Bentley's iconic diamond quilted hides were book matched across the entire vessel interior with details such as the tissue box and drinks coasters created from scratch to the customer's taste. Specialist techniques such as hand cross stitching, usually used to produce the Bentley steering wheel were adapted and adopted throughout.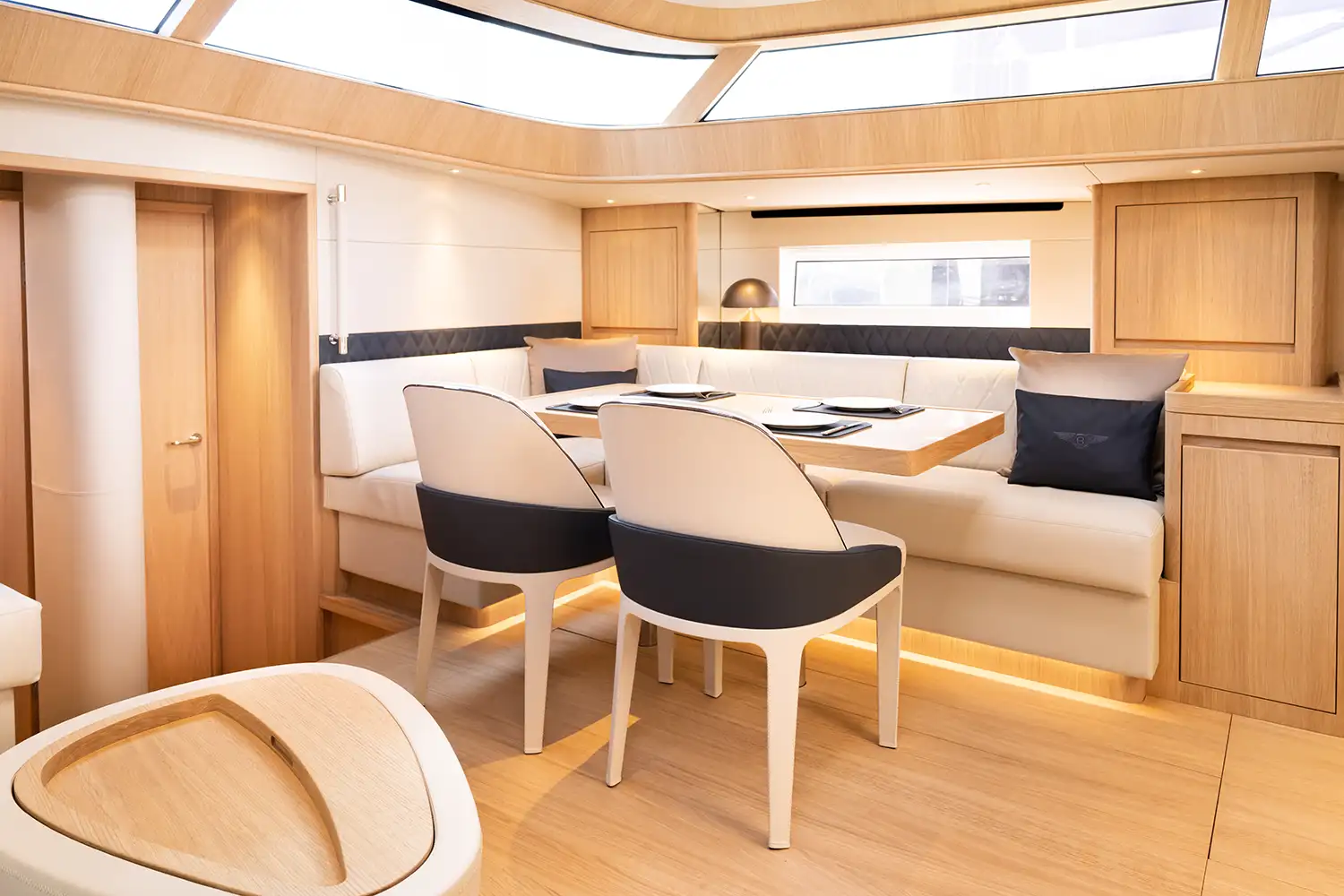 Bentley Home furnishings are featured including the Malvern Chair – a tribute to the geometries of the Bentley cars. Additionally, one-off designs were also created for the new Contest including a bespoke bar and vanity unit. The Contest Yacht's Captain's chair and 'Egg' table were also trimmed as a one off by Bentley. The sofa which was built by hand at Bentley's engineering facility was precision finished in Bentley trim.
"We are delighted to be working with Bentley Motors, adding the option of fully matched Bentley auto and yacht interiors to our portfolio," says Contest CEO Arjen Conijn. "Previously for an enthusiast of both Contest and Bentley brands we styled and fabricated a one-off example of our Contest 59CS. This new arrangement, though, takes our cooperation to quite another level, creating the option of an additional dedicated line of Bentley-featured Contest Yachts. We hold so many of the same beliefs and ambitions, it totally makes sense bringing our two fantastic ranges of prestigious luxury yachts and autos together."
"Yacht interiors, like that of a car must be exact with precision detail. Whilst it was a challenge for our design teams to adapt their craft skills to an interior, providing a totally bespoke extension to our automotive interiors for the water we are delighted with the result. The finished article is a testament to the incredible talent and skill of our craftsmen and women who rose to the challenge and pushed the boundaries of what is possible. It has been a pleasure to work with the Contest Team – we share not only a renowned heritage in performance and luxury, but also the desire to continually innovate to provide cleaner, greener efficiencies in our work and production practices and output," said Dr Matthias Rabe, Member of the Board for Engineering at Bentley Motors.