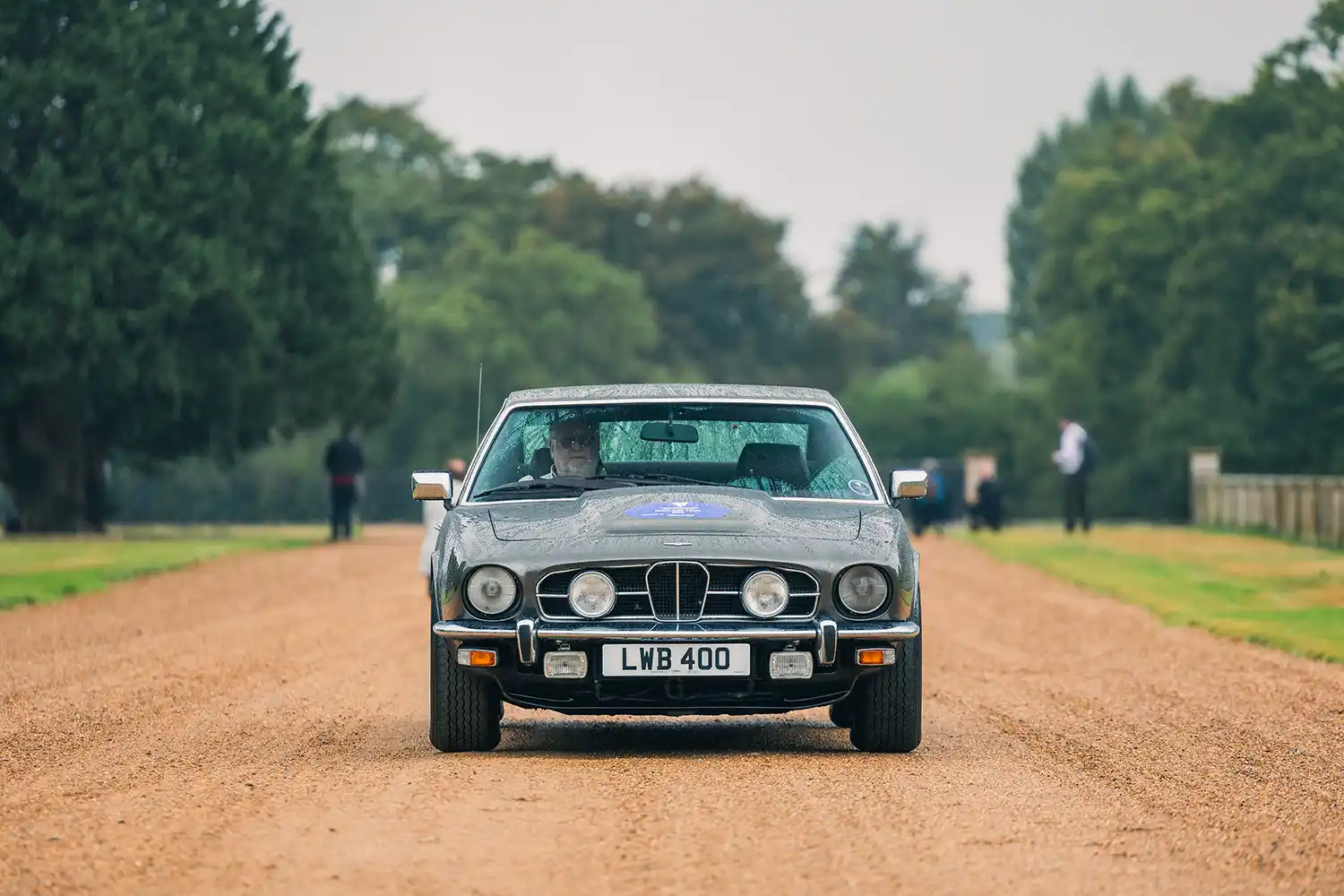 This morning the Concours of Elegance opened its doors at Hampton Court Palace to 90 of the most important vehicles in history, gathered in one extraordinary location from all corners of the globe. It marks the first day of an event that will see over 500 cars feature at Henry VIII's former home over the course of the weekend.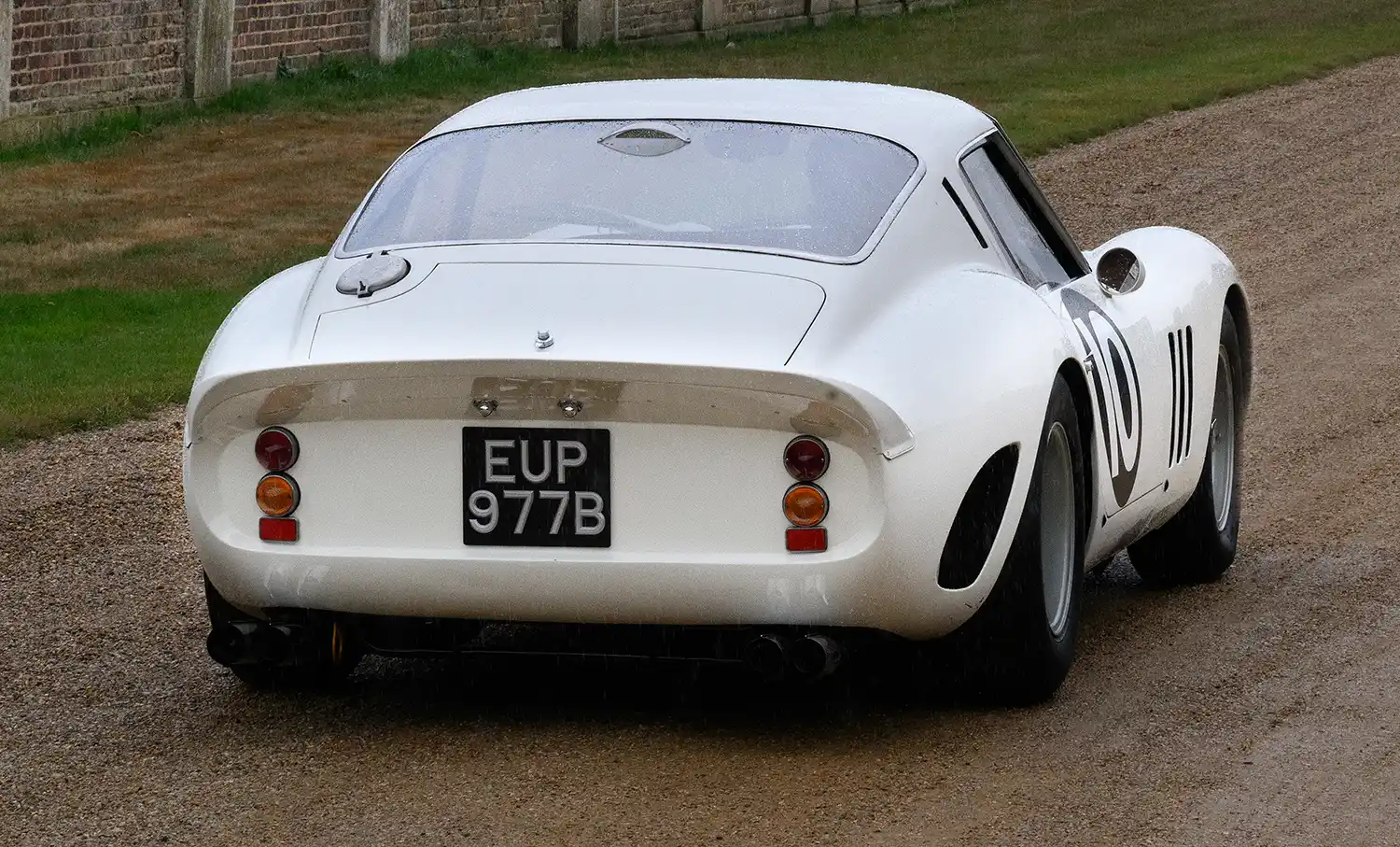 Arguably the highlight of this year's edition is the special feature display celebrating the Centenary of the Le Mans 24 Hours race, which gathers 23 former Le Mans racers, including 10 winners and four double winners. Among them is Bentley Old Number 1, the 1929 Speed Six that would become the first Le Mans double winner. It's joined by the 1963 Ferrari 250/275P that was originally thought to have won once, but its true two-victory story was only revealed by chance in a Maranello storeroom. The 1968 Ford GT40's story is far better known, however, which won in 1968 and then repeated the feat a year later, when Jacky Ickx's last-lap ingenuity meant he scooped victory by a matter of yards.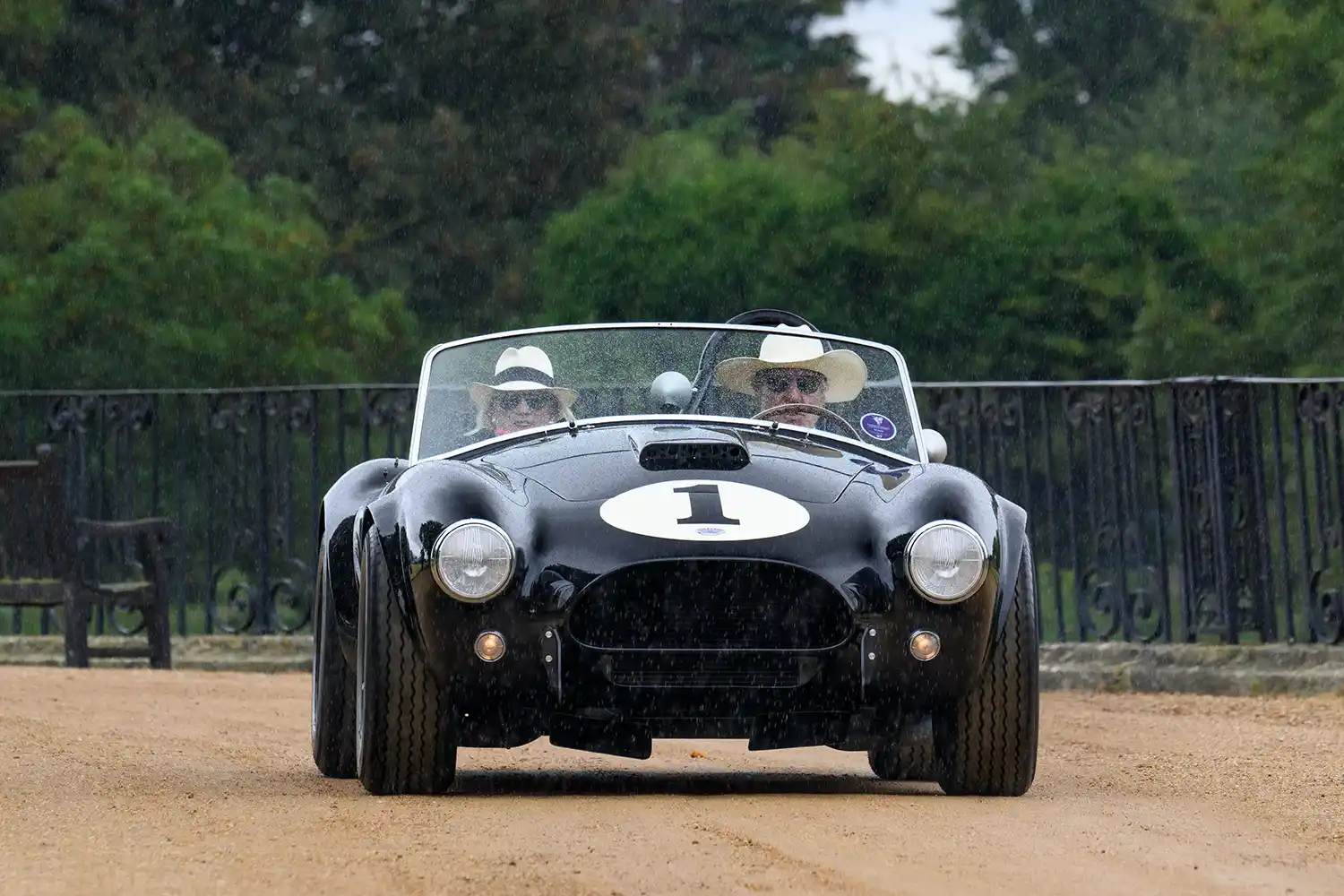 The line-up then charts the story of the valiant efforts of Matra and Jean Rondeau – the only man to win Le Mans in a car bearing his own name – before taking in the glory days of Group C with Porsche and Jaguar. Our next car brings those two great rivals together in the fascinating Porsche-TWRWSC-95, which blended a Jaguar Group C chassis with the Porsche's resolute 962 engine to create a machine that won Le Mans twice and started Tom Kristensen's record-breaking run of nine victories.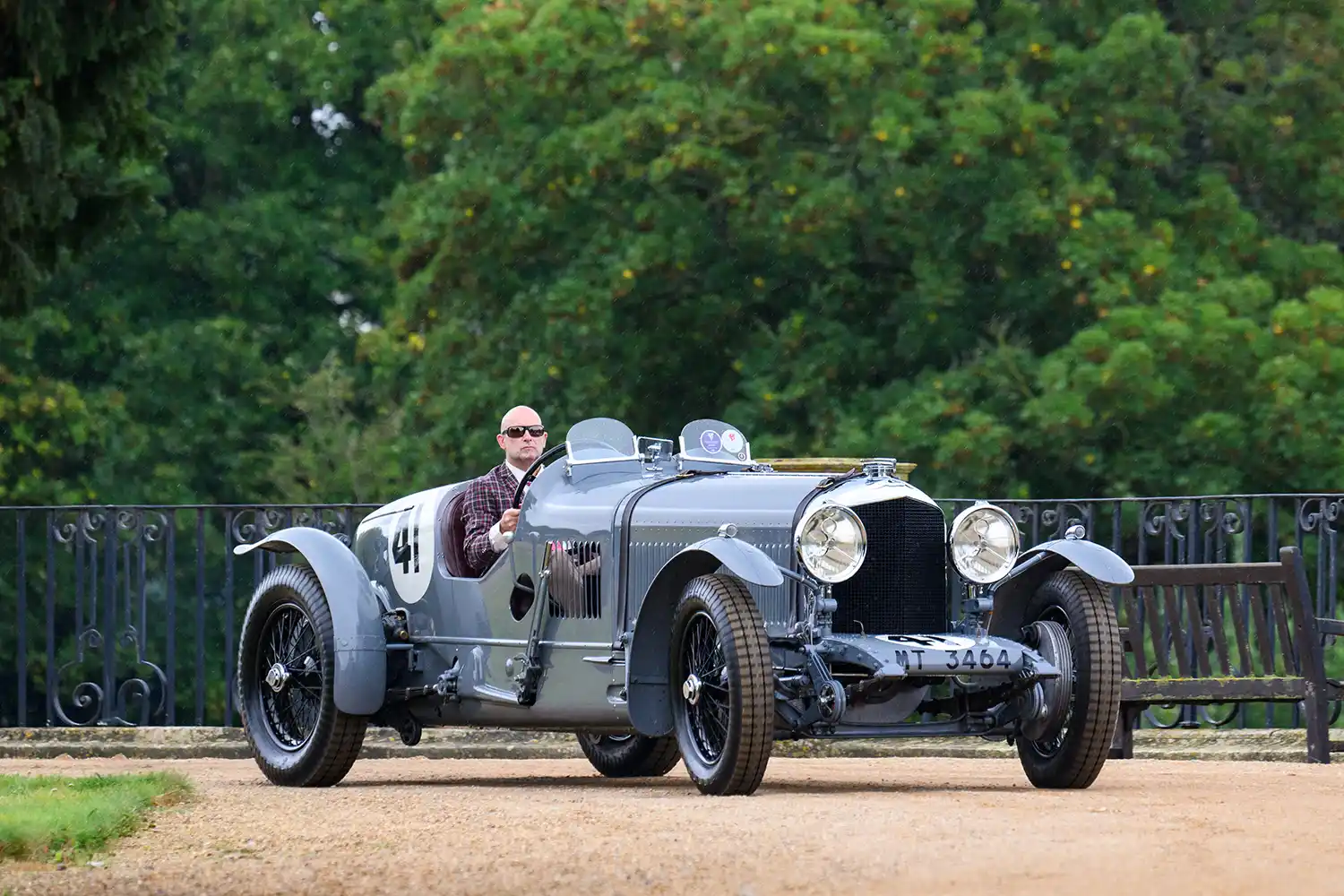 Alongside the Le Mans celebration, the Concours of Elegance also gathers a collection from one of Switzerland's most dedicated car custodians, Fritz Burkard, in The Collector feature. Fritz has a particular affinity for Bugatti, and his collection begins with an 1897 Prinetti & Stucchi Tricycle, built by a youthful Ettore Bugatti. In 1899 it won its first race against stiff competition, at a world-record average speed of 64km/h over 90km. It would set the tone for Ettore's life and work. Meanwhile, the 1934 Bugatti Type 59 on display was the marque's last Grand Prix car, and is considered to be the most elegant of all pre-war competition machines. Just six were built, and the Burkard example took third at the Monaco GP and overall victory in Belgium.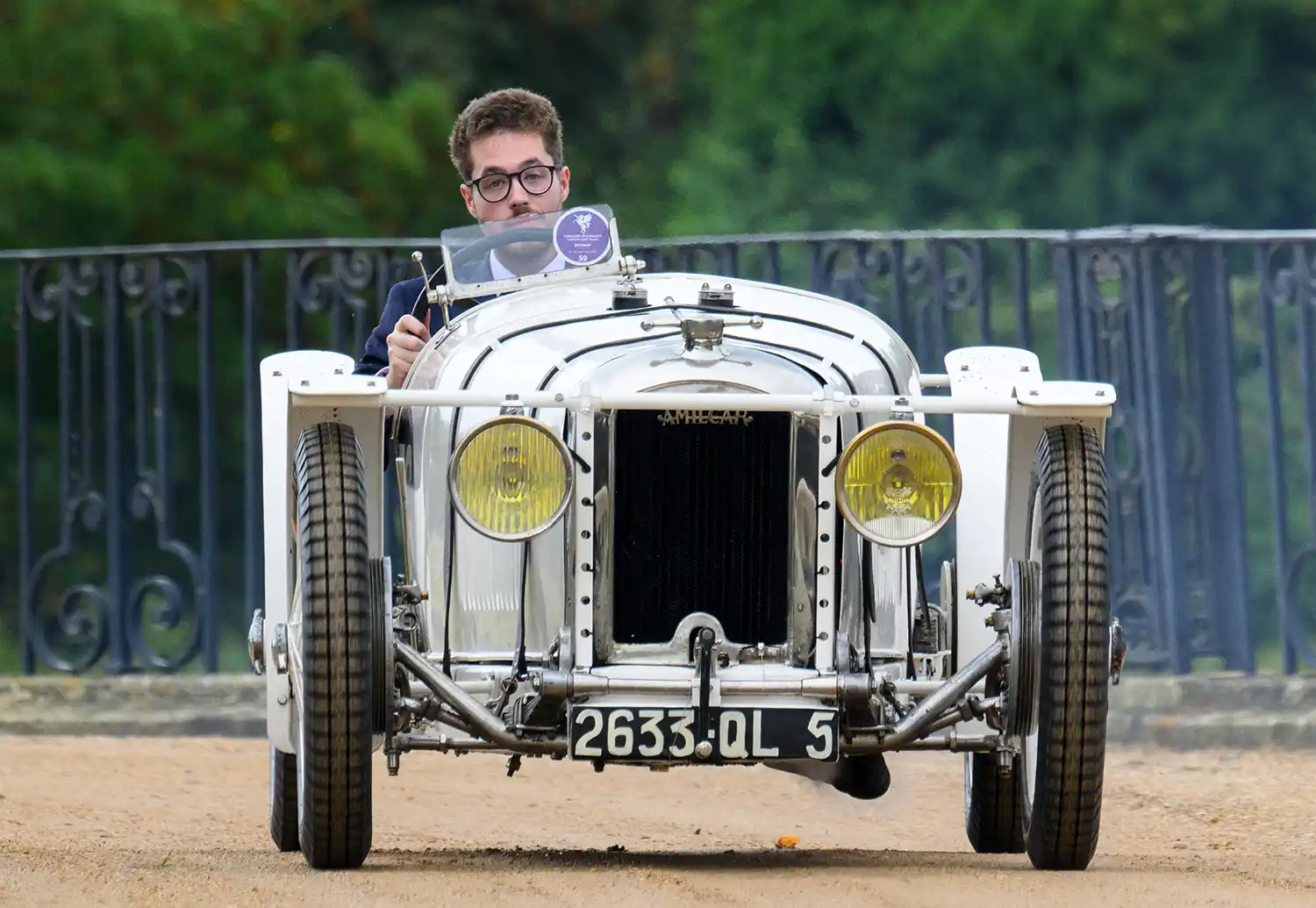 Fritz also has a love of British marques, as exemplified by his 1934 Rolls-Royce Phantom Il Continental. It was a glorious swansong for Rolls-Royce's venerable six-cylinder sidevalve engine. Fritz's car features unusual wind-tunnel-honed Streamlined Saloon coachwork from Park Ward and an upgraded engine. Further exhibits from Fritz's collection at the 2023 Concours of Elegance include the Pininfarina-designed Abarth 1000 record car 'La Principessa' from the 1960s, plus an exquisite Aston Martin DB5 Bond car with working stunt props and a Peel P50 Coupé.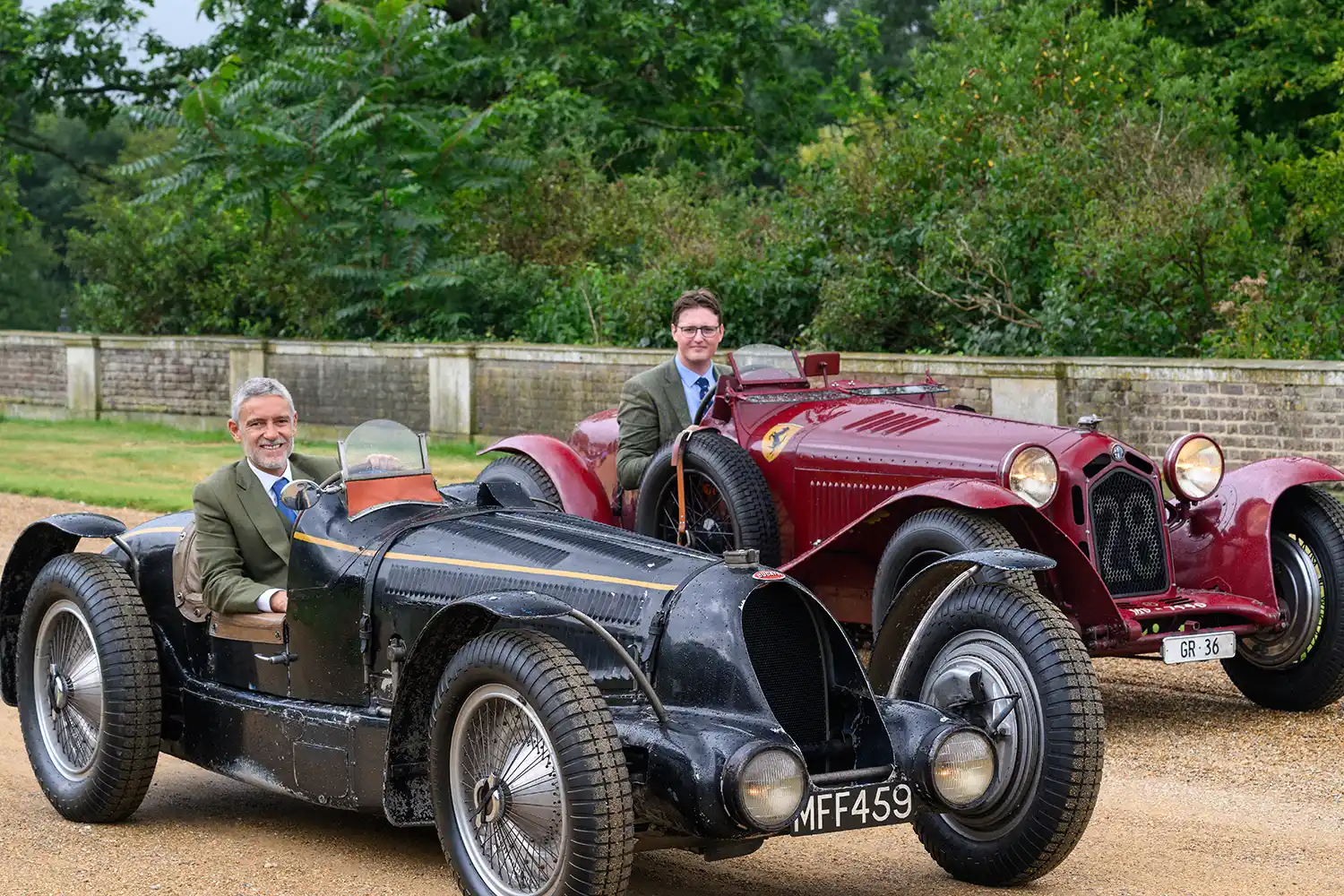 Although the majority of the Concours of Elegance takes place in the Palace's timeless Fountain Garden, lots from Gooding & Co's London Auction are hosted within two of the Palace courtyards. And during the event today, these lots will go under the hammer at a live auction in the Garden. It's a brace of Jaguars that stand out as the highlight; a 1961 E-type Series 1 3.8-litre Fixed Head Coupé chassis 860001 was the first right- hand-drive FHC and one of four RHD cars to feature early outside latch handles. Its 1961 E-type Series 1 3.8 Roadster stablemate, meanwhile, is chassis 05004, the first E-type ever sold publicly and the fourth RHD Roadster built. It was the personal car of Lofty England, the boss of the Jaguar Cars racing team, and was later owned by famed Ferrari engineer and racing driver Michael Parkes.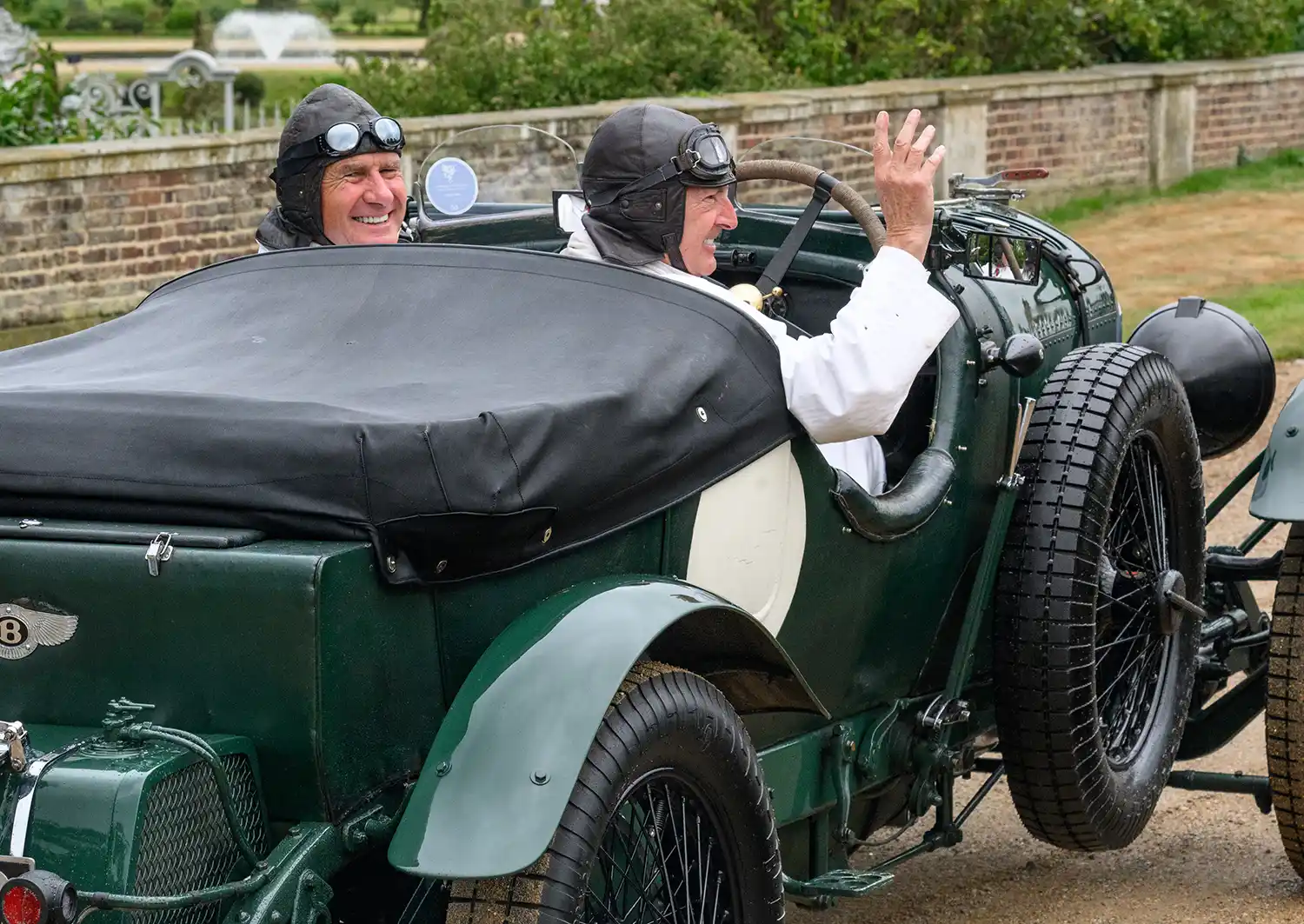 Over the course of the weekend, the Concours of Elegance will continue to evolve with new features and displays. On Saturday, the Club Trophy – designed to find the most spectacular car in the UK, to win a place in the Concours of Elegance 2024 – enters the Palace gardens, alongside the Levitt Concours, which celebrates extraordinary women and their cars, and the Jaguar Trophy.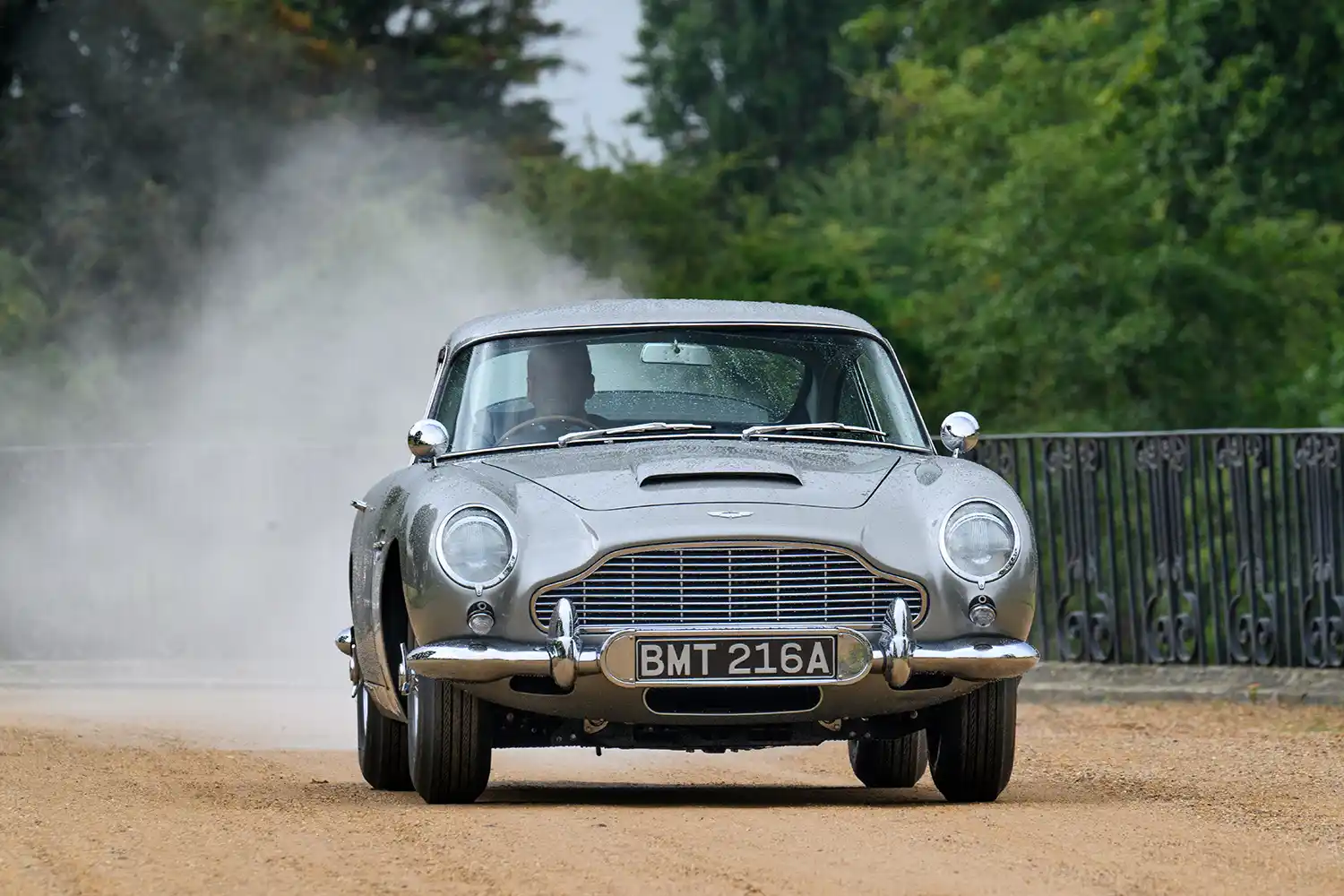 On Sunday, the Concours welcomes a collection of rare Vauxhall 30-98 cars, as well as a line-up of Junior Concours cars; scaled down petrol, electric or pedal cars accompanied by their equally scaled down drivers and their parents. A line-up of classic and modern Bentleys will contest the Bentley Trophy and the 30 Under 30 Concours, which celebrates the best young classic car owners, will join the line-up.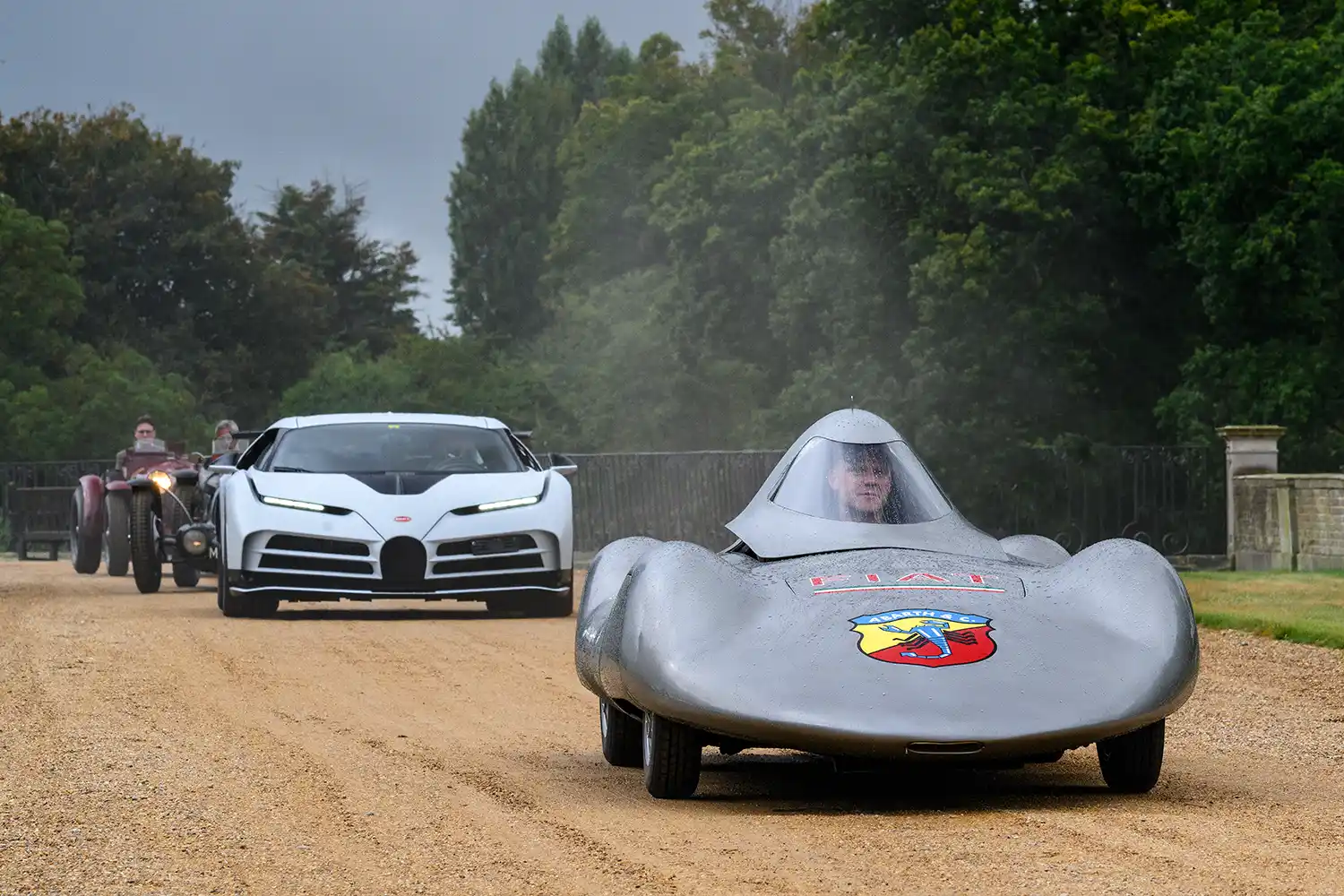 Away from the automotive displays, Concours of Elegance 2023 will again be an occasion of pure luxury, with Champagne provided by Charles Heidsieck, picnics by Fortnum & Mason, and a collection of art, jewellery and fashion displays. Guests can peruse pop-up displays from partners like S.T. Dupont, Launer London or Belle Brummell, or enjoy a drink at the new Pimm's Enclosure. Presenting Partner A. Lange & Söhne will, as always, showcase some of its most intricate timepieces.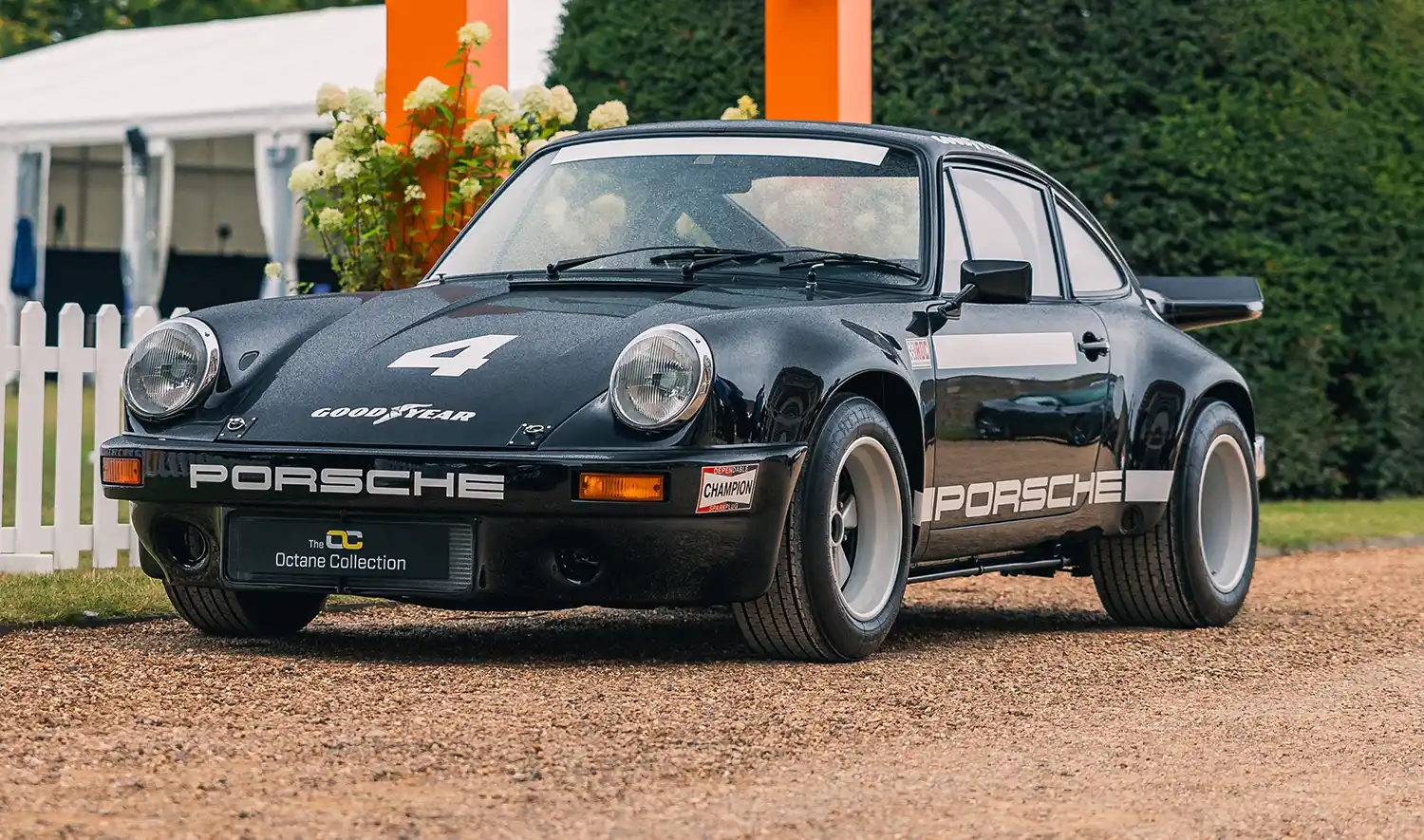 Tickets to the Concours of Elegance, which continues on Saturday 2nd and Sunday 3rd September, are still available to buy from www.concoursofelegance.co.uk