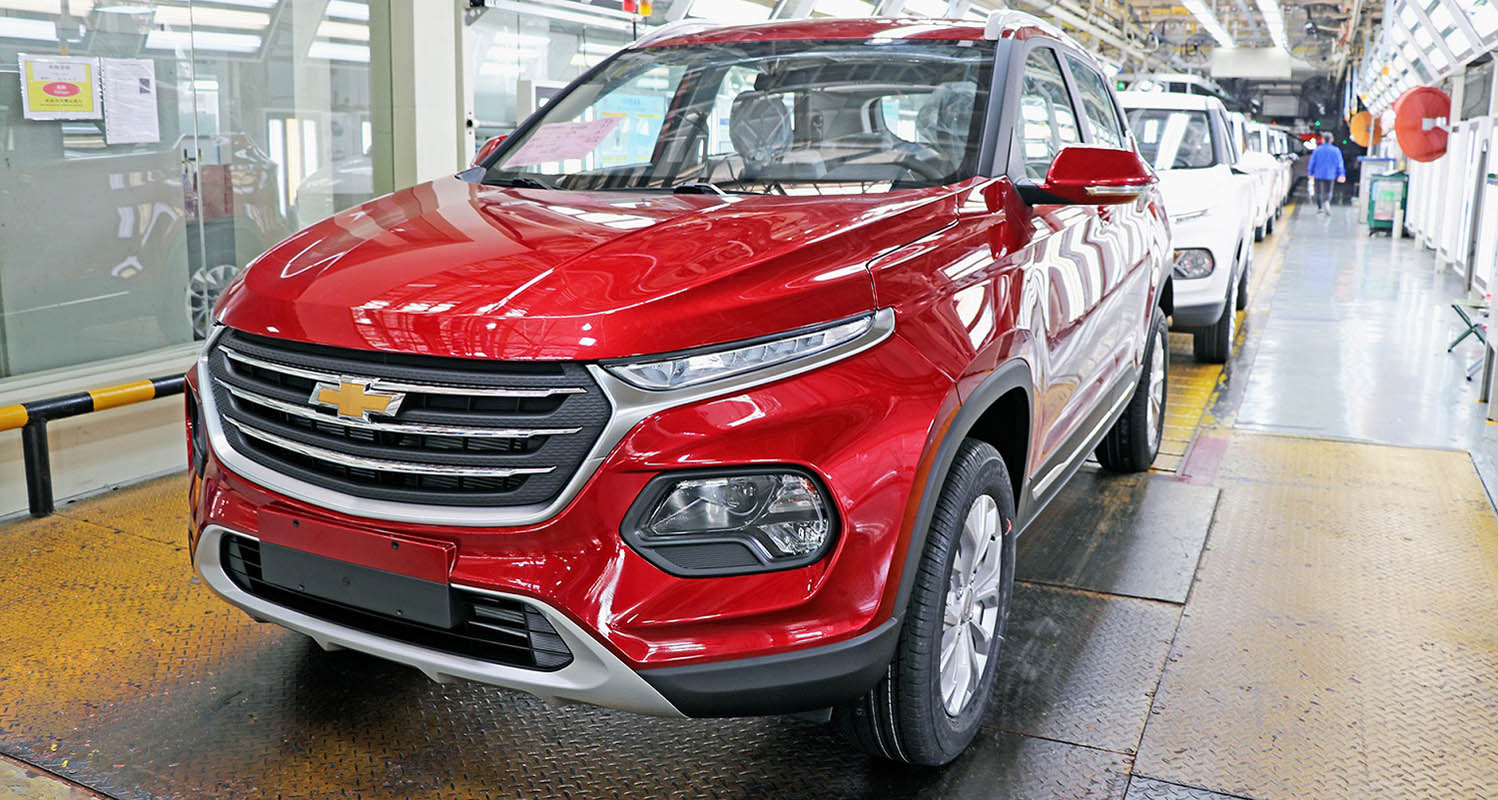 Eager to arrive and take the region by storm, the first Chevrolet Grooves roll off the production line, with full Middle East specs. With this milestone achieved, Chevrolet confirms that production remains on track for the region's newest and grooviest nameplate, which will arrive in the Middle East by the end of 2021.
Chevrolet Groove channels two decades of R&D, design, engineering and manufacturing into all-new compact SUV. Powered by a 1.5L engine mated with 6-speed transmission and distribution chain, Chevrolet Groove will deliver excellent fuel efficiency and fun-to-drive characteristics. Sporty and modern, Chevrolet Groove follows the brand's global design language, with taut lines giving it an athletic look from every angle.
But, what sets Groove apart, is the advanced technology features. A no-compromise SUV, Chevrolet Groove is packed with the features that elevate your drive. Every. Single. Day. Reverse Camera and Sensors will make parallel parking a breeze, while the 8-inch touchscreen loaded with the latest Chevrolet Infotainment System help you keep your hands on the wheel and your eyes on the road.
"The Groove is an exciting SUV and it can't wait to meet you!" said Sharon Nishi, Chief Marketing Officer, General Motors Middle East & Africa. "We are always looking for new ways to broaden our portfolio in the Middle East, as we aspire to offer a vehicle for all people, all lifestyles and all price points. We are excited for the Groove to arrive in the Middle East, bringing with it advanced features in an affordable package that will appeal to the region's tech-savvy millennial audience. More to be revealed soon!"
Chevrolet has an impressive SUV line-up in the region already. From the Official SUV of Action, the ferocious Tahoe, the head-turning, high-performance Blazer through to the smart, stylish and spacious Captiva, one of the most affordable seven seaters in its segment, Groove is joining a powerful family. Commanding its own attention, Groove is small but mighty, attracting a brand-new audience to Chevy who are looking for a tech-savvy car without breaking the bank.