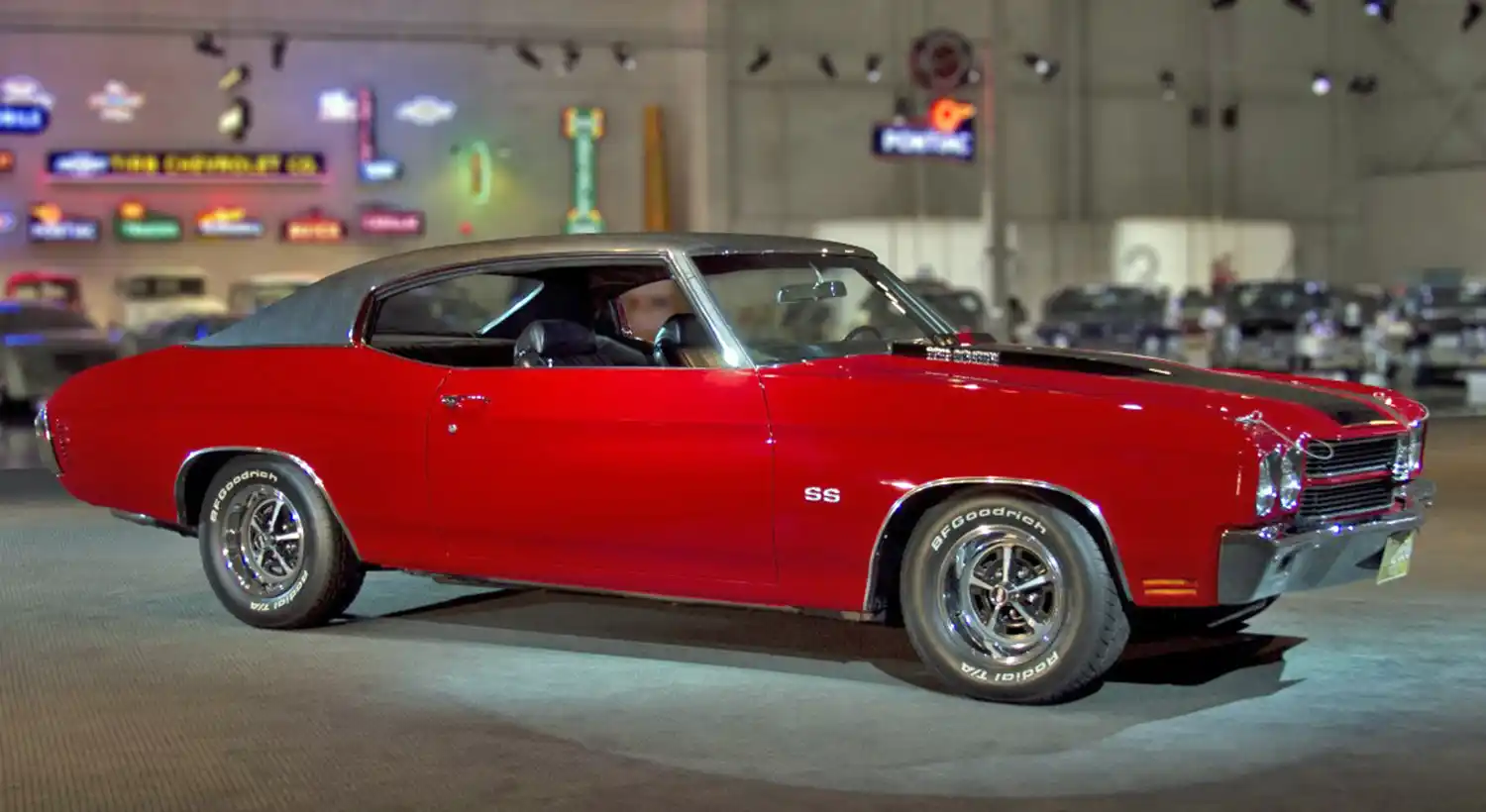 By 1970, the Muscle Car era was at its peak, and no muscle car soared higher than the Chevrolet Chevelle SS. With the base 350 cid V8 engine and optional 396 cid big block having been offered in earlier models, the 1970 Chevelle SS benefitted from a change in GM corporate policy that would now allow the Divisions to install engines larger than 400 cid in their mid-sized cars.
The rarest of all 1970 Chevelle SS's were powered by the mighty 454 cid big block V8.
This car, originally built as a 396, is very special since it has been re-powered by the LS7, 427 cid small block V8 that is found in the 2007 Z06 Corvette. This engine provides the basis for the Le Mans Championship winning Corvettes that have swept to victory in the 24 hour French classic.
Wheelbase: 112.0 in (284.48 cm)
Weight: 3307.00 lbs (1,500.03 kg)
Engine: 427 cid, ohv V8 (LS7), 505 hp @ 5,500 rpm