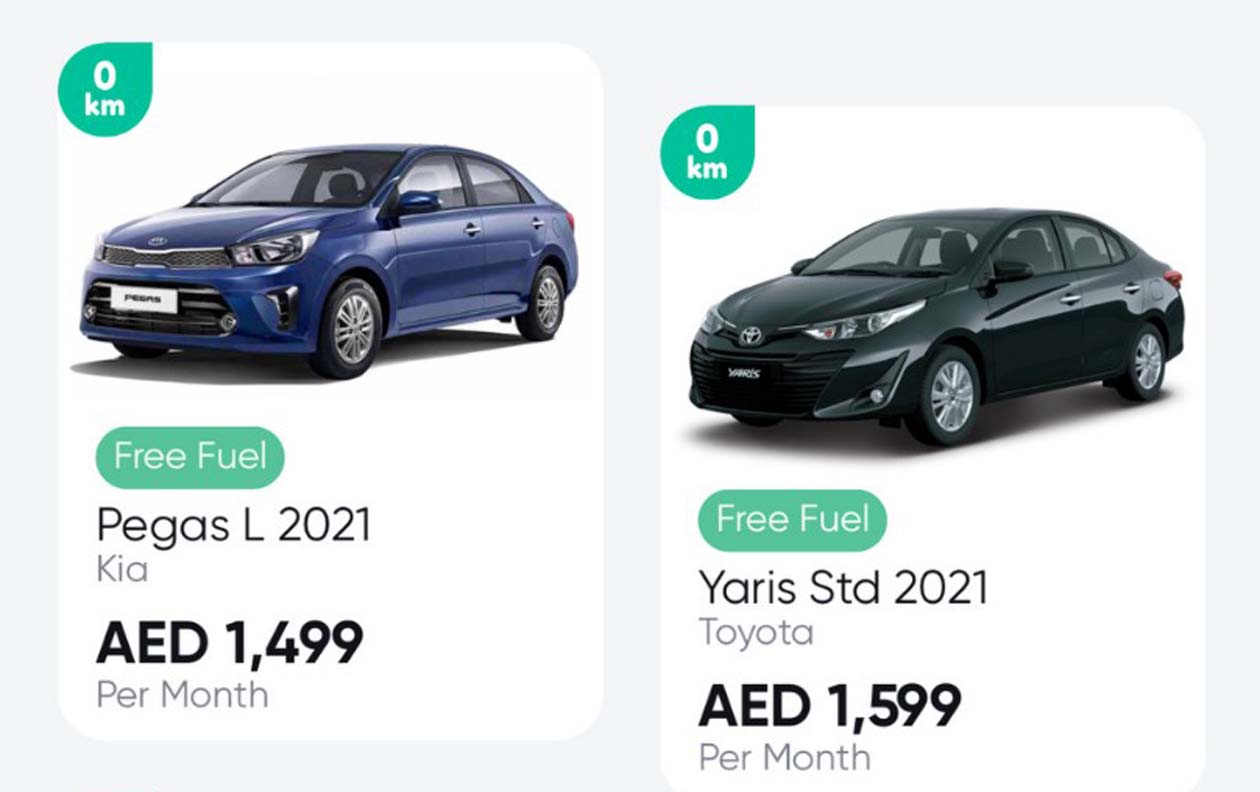 Middle East car subscription app, Carasti, has launched a new mini lease subscription service designed to provide its customers with access to new cars on 12 and 24 month plans, without the financial commitment of owning one.
Customers can sign up to the subscription directly via the Carasti app whereby they pay a subscription fee that is charged monthly, in turn avoiding any down payments, upfront costs or insurance charges. They can simply select a brand new car from the wide selection available, upload their driver's licence and Emirates ID, and the car will then be delivered to their doorstep
"There are no hidden costs, no extra fees and no financial surprises. We simply don't believe that you should be weighing yourself down with debts, bank loans and payments just to drive a car. Our subscription model aims to make car ownership as flexible and affordable as possible, with the customer at the heart of everything we do. Through the new mini lease subscription service, we ensure that registration, maintenance and servicing costs, roadside assist, insurance and delivery are all taken care of by us in, in turn providing our customers with an easy and affordable alternative to car ownership." Said Claudio Esposito Aiardo, CEO of Carasti.
Carasti will also offer customers who sign up during Ramadan AED 100 free fuel every month for an entire year through a partnership with Cafu, further adding to the car subscription app's people first strategy.
Michael Menary, CFO of Carasti added: "We are delighted to have launched this service for our customers and understand the financial strain owning a car can bring. Through this new service, we hope to provide vehicle plans that suit any lifestyle or budget without the worry. As the only car subscription app to offer brand new cars with zero kilometres on the clock, we are confident that our new mini lease subscription service can help reshape the common conceptions of car ownership in the UAE and the wider region."
Carasti last month secured a USD 3M pre-Series A funding round led by Net Ventures with participation from Rua Growth Fund, which will help to fuel the company's growth plans in the UAE and expansion into Saudi Arabia this year.
To learn more about Carasti's new mini lease subscription service, customers  can visit carasti.com for more information or download the Carasti app, available to download on both the App Store and Google Play Store now.