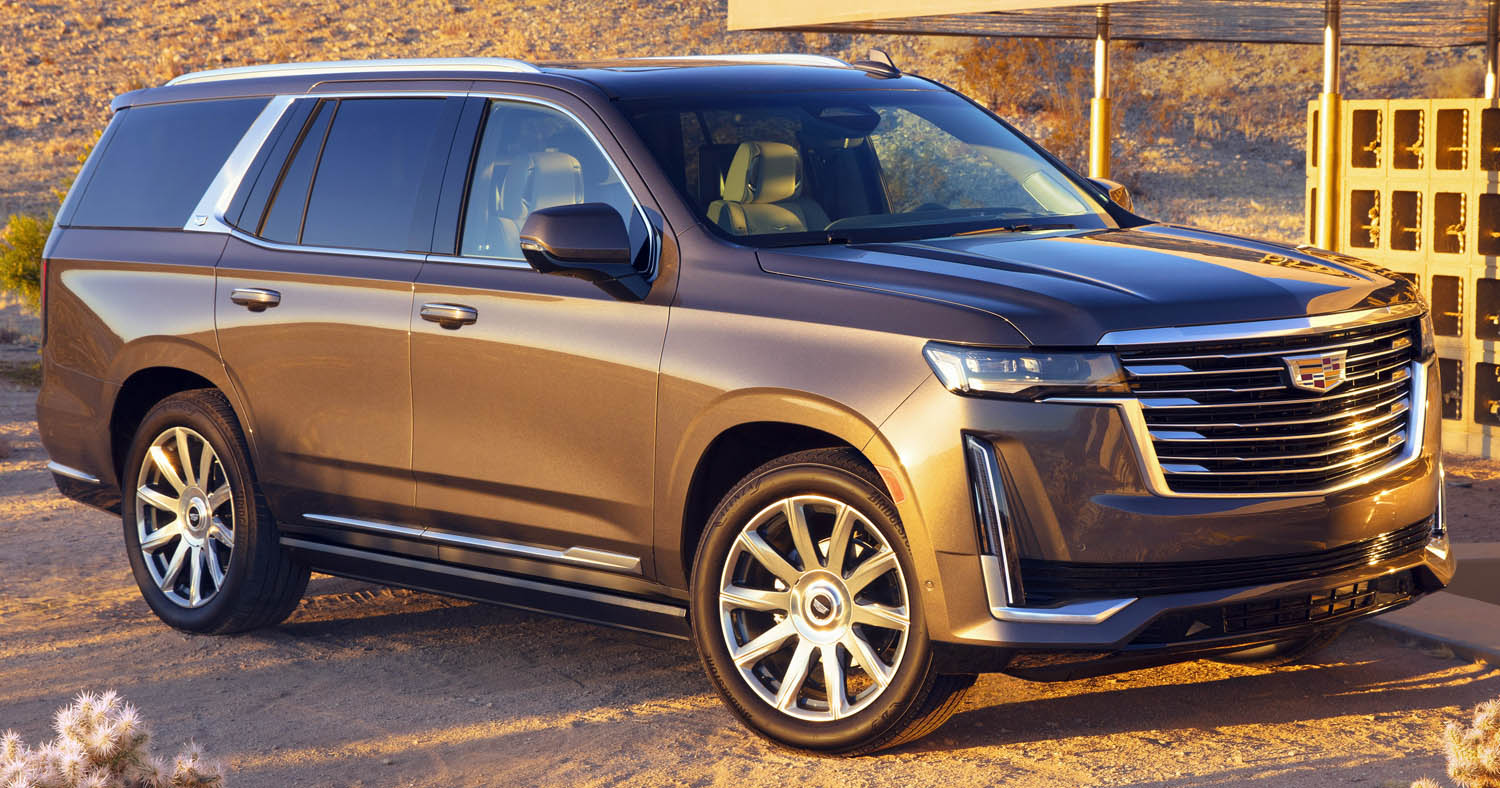 A technological tour de force, the 2021 Cadillac Escalade brings iconic status to the world of innovation. The moment you step into the legendary SUV, Escalade owners are met with a breakthrough in visual quality thanks to its industry-first 38″ of total curved 4K OLED display making every journey a celebration of the extraordinary.
The stunning display integrates into the dashboard and wraps around the driver giving them an unobstructed view of the control panel, cluster display and infotainment screen. From making the most of the available Head-Up Display and available Night Vision, to configuring each of the system's three screens, here's how 2021 Escalade owners can tap into the full potential of this luxurious SUV and transform their journey to one to remember.
Three Stunning Displays In One
First thing's first, the OLED display has twice the pixel density of a 4K TV, enabling bold imagery, true blacks and the largest, color range available in the automotive arena. The OLED screen offers an innovative way to interact with the Escalade thanks to its three displays showing key driving information.
Control Panel (left): this 7.2-inch diagonal touchscreen allows drivers to view trip information, select a cluster layout and control the available Head-Up Display and available Night Vision system.
Cluster Display (center): the 14.2-inch diagonal non-touch displays speedometer, fuel level and other important information to make your journey as comfortable as possible. Escalade owners can choose from two reconfigurable zones for vehicle information and navigation, as well as radio and phone.
Infotainment Screen (right): the 16.9-inch diagonal touchscreen allows users to control their navigation, music and many other functions of the luxury SUV. Drivers can control the screen by touch or with the Rotary Controller and simply swipe left and right to see more pages.
As part of the Infotainment Screen, 2021 Escalade owners can also get access to: App Tray – this area provides shortcuts to commonly used features and Status Pane – which displays the time, exterior temperature, rear climate settings, indicators and more.
The 2021 Cadillac Escalade's paper-thin OLED Infotainment System puts navigation, music, phone controls and more at a user's fingertips putting the driver at the heart of the luxurious SUV.
The 2021 Escalade is now on sale across the Middle East, please contact your nearest dealership for more information.