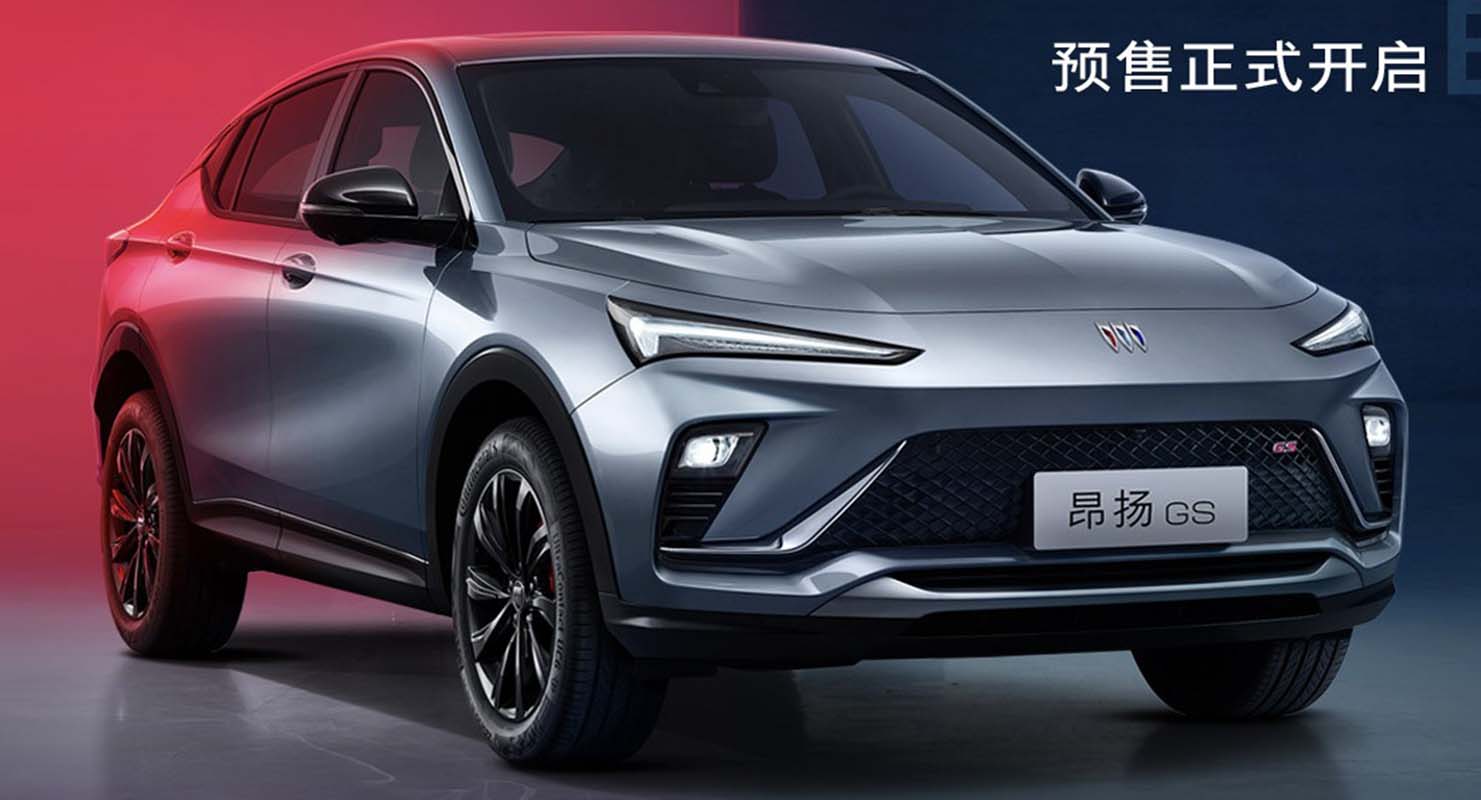 Buick today launched the all-new Envista, a high-spirited urban compact SUV tailored for the progressive young generation and modern families in China. It is joining the Buick portfolio in one of the largest and most popular segments.
Developed on GM's new-generation compact SUV platform, the Envista embodies Buick's new global design language. It comes equipped with Buick's latest connectivity features, an efficient smart propulsion system and the first adoption of the Tune Melody® subwoofer 3D surround audio system, providing a truly dynamic SUV mobility experience.
"The launch of the Envista is part of our strategy to further elevate Buick's SUV lineup and meet our customers' diverse needs in China," said Cesar Toledo, general director of Buick Sales and Marketing at SAIC-GM. "It delivers a more youthful, personalized character of Buick and will attract new customers who appreciate high-end design, confident performance and advanced technologies that will energize their journey in every respect."
Buick dealers nationwide began taking orders for the Envista today. The SUV is available at a starting price of RMB 150,000.
Youthful and Fashionable Exterior
Boasting modern dynamic styling, the Envista represents the pure expression of Buick design and takes the brand's sculptural beauty to the next level. At first glance, people will notice the Envista's unique proportions.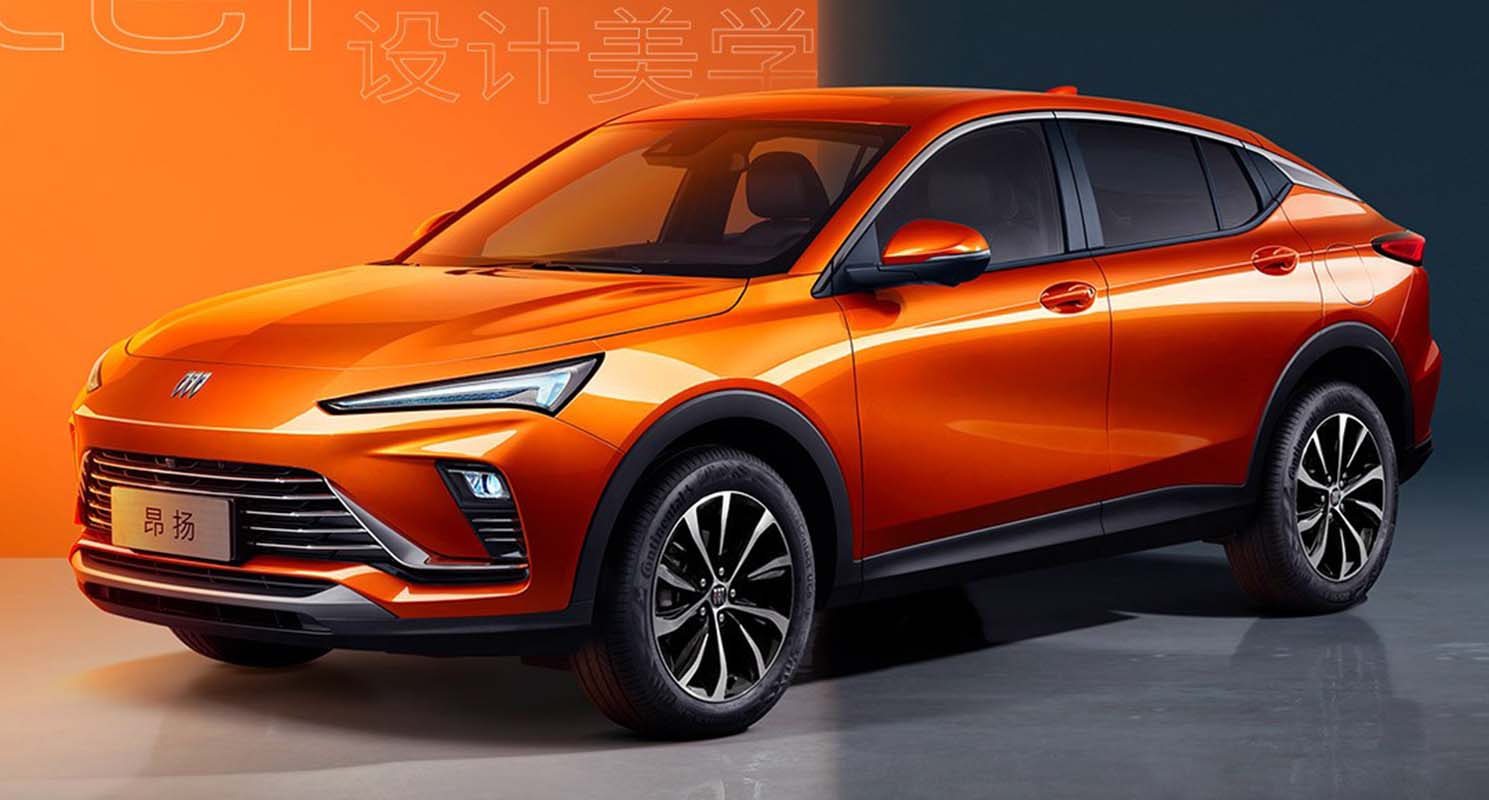 The expressive new face of Buick incorporates a forward-leaning nose and accentuates a low-mounted, wide-open modern grille in addition to the all-new body-mounted tri-shield Buick badge. The Envista's sophisticated styling with bright chrome accents gives it a premium smooth silhouette. Together with the characteristic line flowing across the sculptural body surfaces and powerful fender forms, the vehicle conveys motion even when standing still.
Spacious and Premium Interior
The Envista has a length of 4,638 mm, width of 1,816 mm, of 1,565 mm and extended wheelbase of 2,700 mm. These proportions deliver a spacious interior and segment-leading legroom in the second row.
The Envista interior presents an airy environment with a sense of lightness that flows throughout. Sculptural feature lines flow from the instrument panel to the door, giving it a sense of harmony. The all-new virtual cockpit system incorporates a dual 10.25-inch high-definition touchscreen in the center stack and gauge cluster that are seamlessly integrated. It inspires driver confidence through easier access to vehicle controls.
The Envista's premium materials offer a new design aesthetic that allows customers to discover and appreciate new details as they spend more time in the vehicle. Perforated soft leather surfaces on the instrument panel are matched with jet black paint and chrome accents. The flat bottom steering wheel introduces a sense of sportiness while suede-wrapped seats featuring custom stitching enhance the premium feeling.
Spirited Driving with Peace of Mind
The Envista is equipped with a 1.5T four-cylinder direct injection turbocharged Ecotec engine. Paired with a chain drive transmission (CVT), it delivers 135 kW of maximum power, allowing 0-100 km/h acceleration in 7.9 seconds and fuel efficiency as low as 6.52 liters/100 km under WLTC conditions.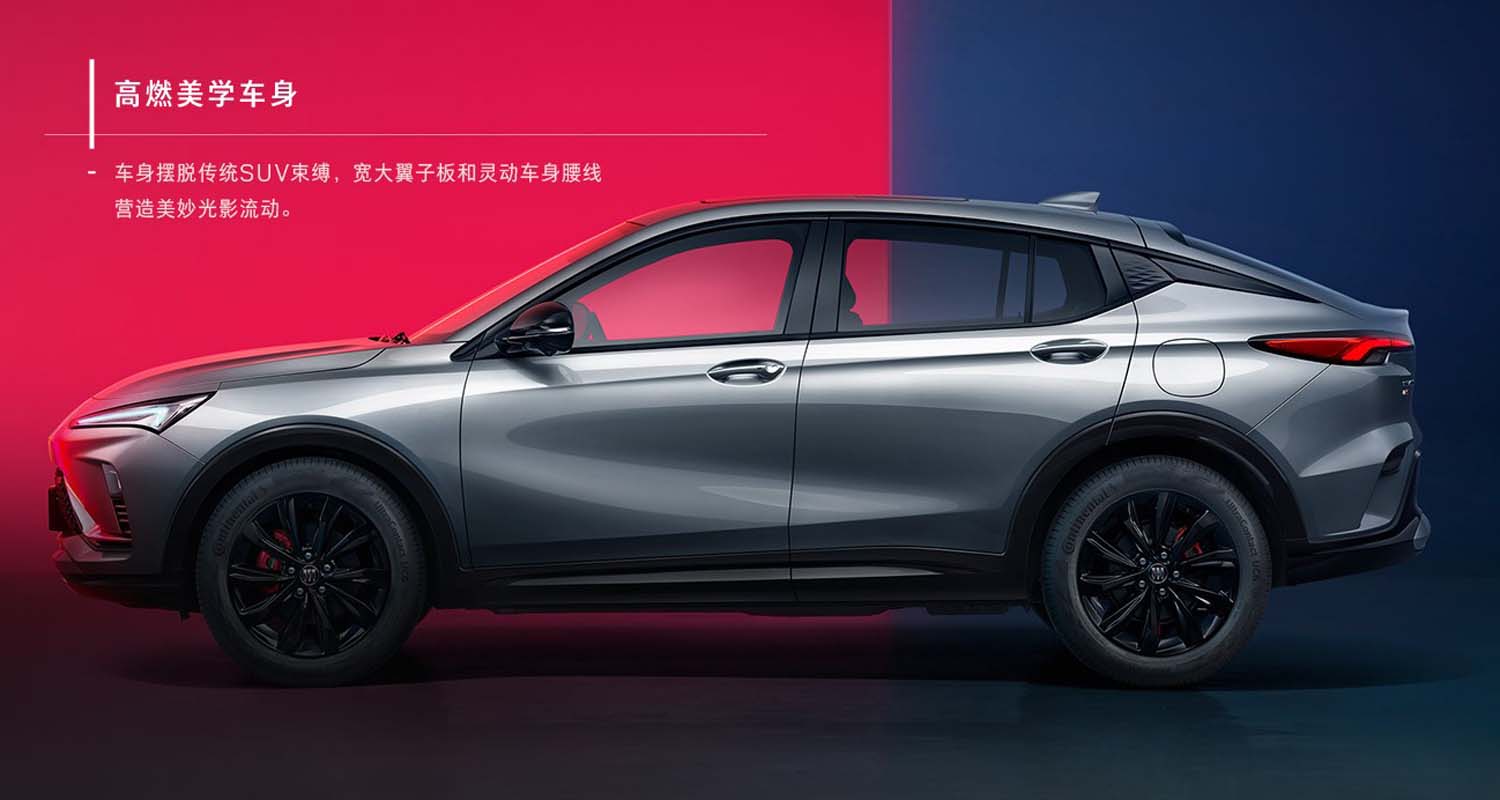 The multi-camera system gives drivers a 360-degree surround view, including an innovative view based on the panoramic image, to ensure easy, safe and comfortable parking and maneuvering. It is complemented by the latest Buick eCruise driver-assist technology to provide peace of mind.
Intuitive and Advanced Connectivity
Adopting the latest Buick eConnect system, the Envista comes with an enhanced user interface (UI) design, voice recognition, smart navigation and multimedia application. It takes in-vehicle connectivity to the next level, providing an intelligent and fully digitalized user experience. Highlights include:
An integrated dual 10.25-inch touchscreen featuring high definition and smooth operation
An optimized UI design employing a customized card-style interface
The all-new Baidu intelligent voice command system that supports voice interruption and multi-round interaction, multimedia research and customized voice configuration, making human-machine interaction more convenient and intuitive
The on-board Baidu navigation system featuring gesture control functionality, allowing seamless transit of navigation information from the center stack to the gauge cluster
Wireless Apple CarPlay and wireless charging support, along with support for multiple over-the-air (OTA) upgrades to keep its connectivity system up to date over time
The Envista is the first product with Buick's all-new Tune Melody® subwoofer 3D surround audio system. Under the brand's partnership with leading global audio infotainment solution provider ARKAMYS, the Envista is tailored to provide an immersive and refined audio experience for all occupants.
To add even more personality, the Envista will be available with the GS package. It includes an exclusive black mesh grille and distinguished 18-inch black-painted wheels paired with red brake calipers, giving it a more youthful and sporty appearance. Customers will also be able to choose from six exterior colors and up to 20 colors of paint protection film for a more personalized look.
Buick has found success offering premium SUVs and cars with sculptural designs, refined performance, modern interiors and thoughtful personal technologies. Buick's award-winning customer service and sales experience, along with the Avenir trim, the highest expression of Buick luxury, are attracting new buyers to experience Buick's unique approach to attainable luxury in North America and China. Buick has sold over 10 million vehicles in China since its introduction by SAIC-GM in 1998. More information about Buick vehicles in China, its largest market, is available at www.Buick.com.cn.