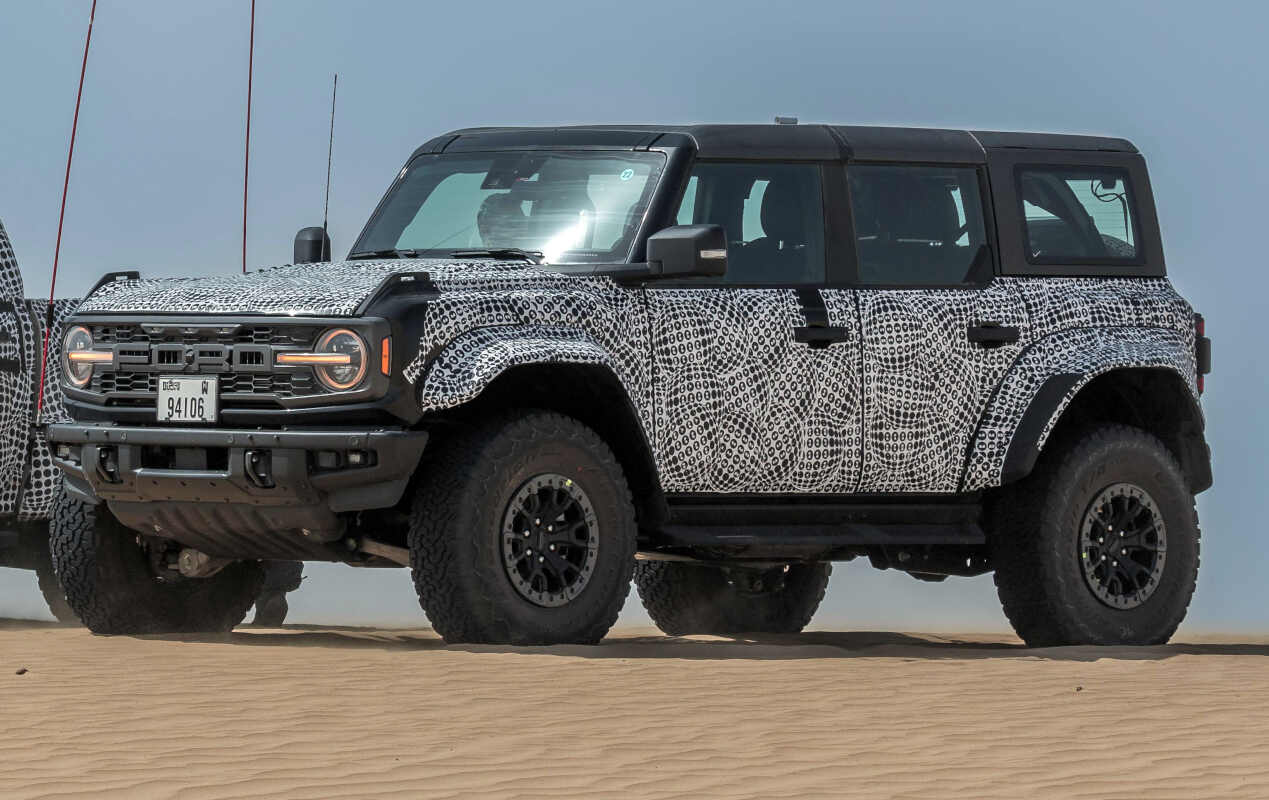 The all-new Ford Bronco Raptor and next-gen Ranger Raptor have been put through their paces, enduring tortuous testing conditions in the Middle East ahead of their imminent arrival. Despite the region's soaring summer temperatures, these off-roading beasts will remain a comfortable to ride in and performance-ready for all conditions, thanks to the rigorous scrutiny both vehicles have been put under before arriving to market.
"Testing in extreme climates is a prerequisite for bringing any Ford to a particular market, and the Raptor line-up is no exception," said Ziyad Dallalah, Product Development General Manager, Ford International Markets Group. "Ford Performance has engineered both the Bronco Raptor and Ranger Raptor for peak off-roading performance. However, off-roading in the Middle East means exposing engines to dust and sand, which can play havoc on engine internals and suspension components by accelerating wear on moving parts that haven't been made to match these conditions.
"Add that to the searing heat, and your vehicle has to work much harder to perform than it might have to in more favourable conditions. Our testing ensures the engines, transmission, driveline, and cooling systems of both these Raptors can handle the demands of the region."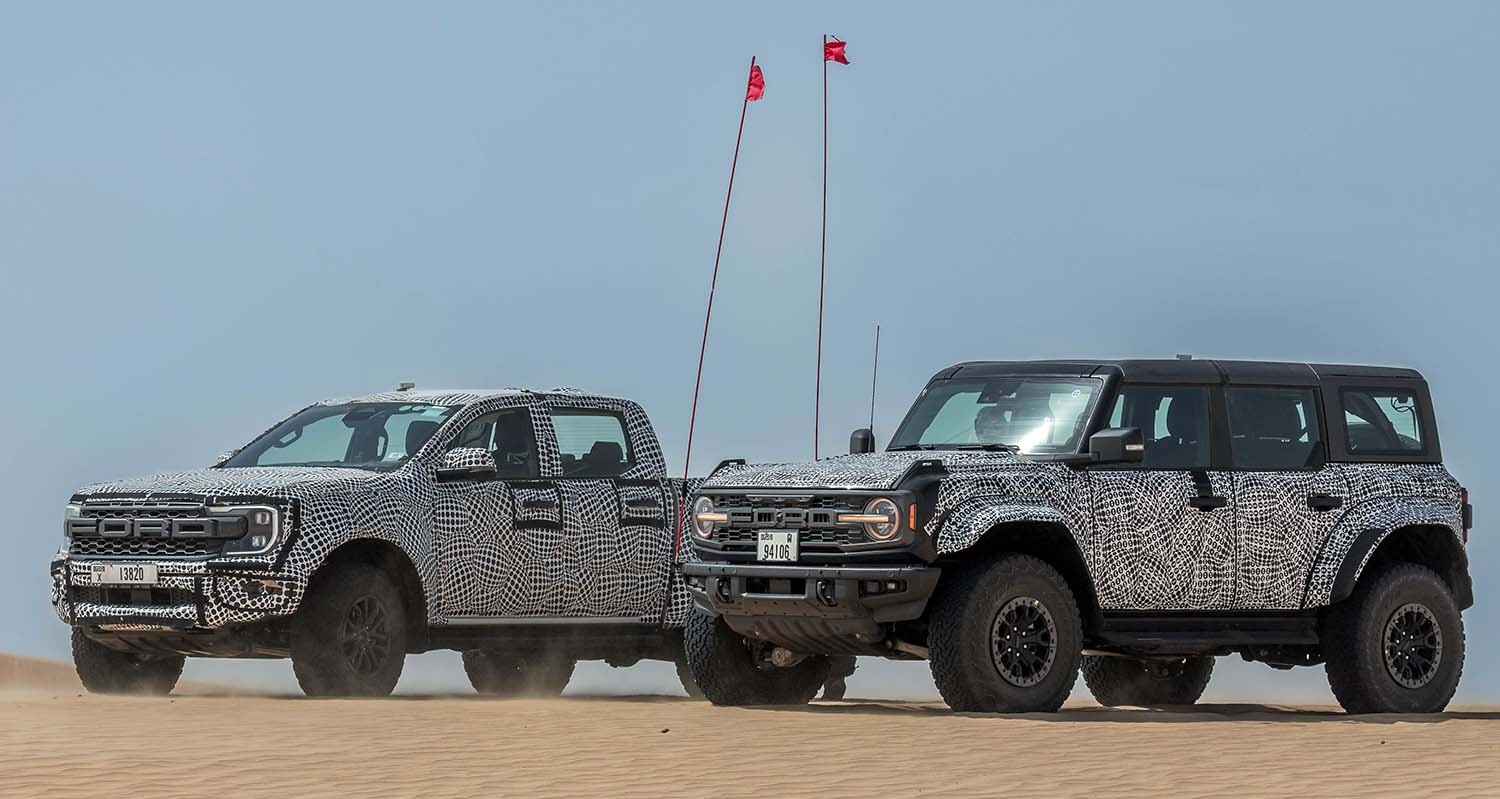 Ford has a comprehensive lineup of testing facilities around the world, which put vehicles through conditions from the extreme to the mundane. In Thailand and India, Australia, and China, Ford's vehicles are put through their paces to ensure they're built to the Blue Oval's exacting world-class standards.
To overcome the challenges specific to the Middle East's often grueling heat, the engineering team at Ford's Product Development base in Dubai can test the all-new Bronco Raptor and next-gen Ranger Raptor under real-world conditions quite unlike anywhere else on the planet, with ambient temperatures in the purpose-built facility reaching up to 50 degrees Celsius.
Built Untamed
The Bronco Raptor is a perfect marriage of iconic off-road heritage, be it over boulders or sand dunes. Built Untamed and equipped with state-of-the-art technology and hardware, the Bronco Raptor was built by Ford Performance to be the world's first Ultra4 Racing-inspired SUV.
Capable of speeding through deserts at highway speeds, the Bronco Raptor's 3.0-liter EcoBoost engine can deliver more than 400 horsepower, while a Raptor HOSS 4.0 race-ready suspension system, a fully boxed, high-strength steel frame, and standard 37-inch all-terrain tires round off the SUV's off-road arsenal – all accented by the distinctive Raptor family signature look.
Rewrite the Off-Road Rulebook
From its high-performance 3.0-litre twin-turbo EcoBoost V6 delivering up to 292kw (392hp) and 583Nm torque to a class-exclusive electronically controlled active exhaust system for mild-to-wild engine sounds, the next-gen Ranger Raptor delivers phenomenal performance, on road and off.
Now available in its second generation, the Ranger Raptor lets drivers master any kind of tough terrain, with seven selectable drive modes and a re-engineered suspension with Ford Performance-developed FOX 2.5-inch Live Valve internal bypass shock absorbers.