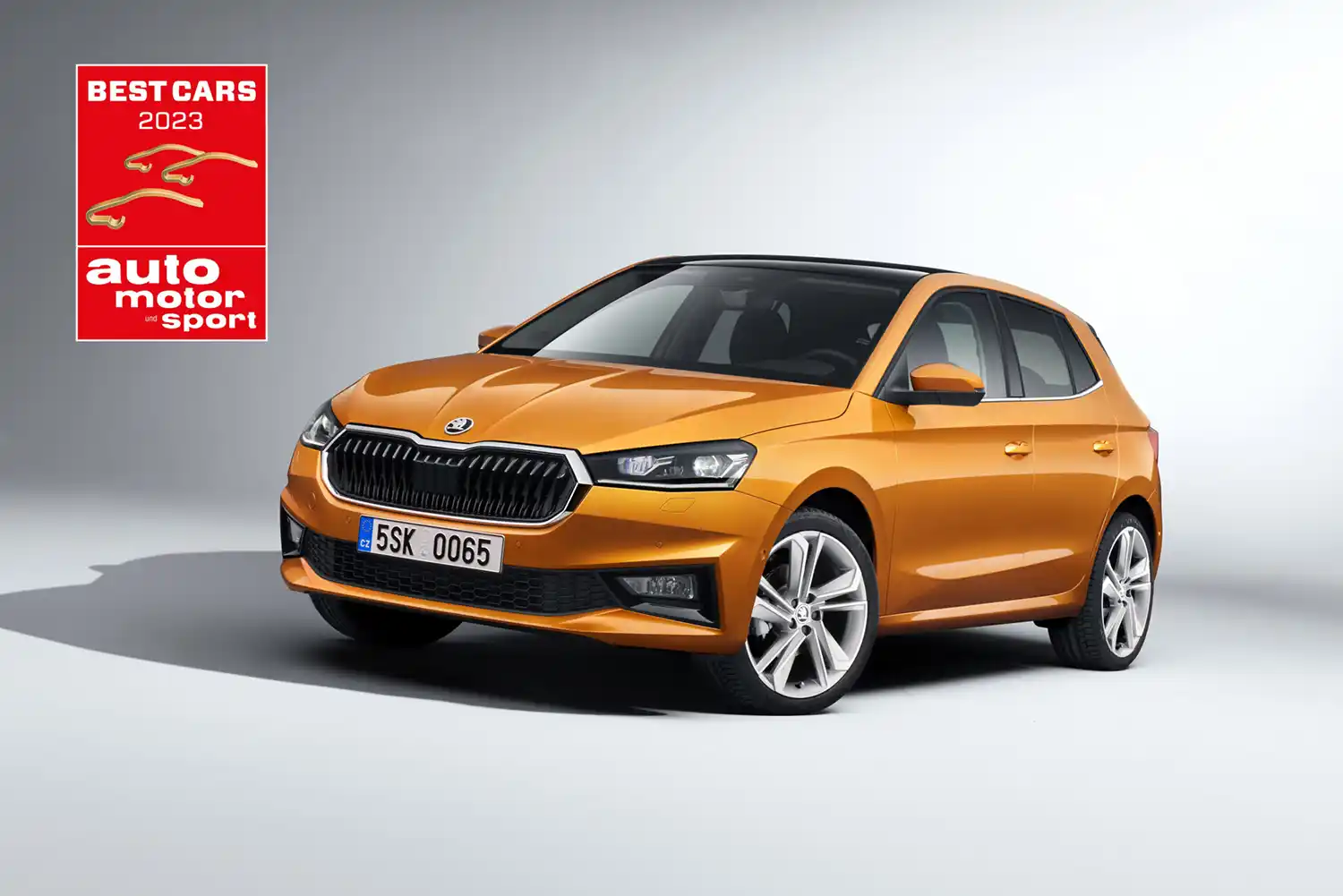 Škoda is celebrating two victories in the renowned 'Best Cars' readers' poll: Readers of the German trade magazine 'auto motor und sport' voted the Škoda Fabia into first place in the 'small cars' import ranking, while the Octavia came out on top in the 'compact class' import ranking. This is the eleventh time the Czech carmaker's bestseller has won the 'Best Cars' title and the second time the Fabia has won a readers' choice award. More than 100,000 readers voted for their favourites among 422 models across 13 vehicle categories in the 47th 'Best Cars' competition.
"My heartfelt thanks to all the readers who voted for us directly. And of course to all the Škodians involved in creating these great vehicles! The prestigious awards inspire us to continuously incorporate customer feedback into the development of our models. Because that's what makes our vehicles more attractive – and thus even more successful!"
Klaus Zellmer, Škoda Auto CEO
Klaus Zellmer accepted the trophies at the awards ceremony alongside Jan-Hendrik Hülsmann, Managing Director and Spokesperson for the Board of Škoda Auto Deutschland.
Eleventh victory for the Škoda Octavia in the 'Best Cars' category, tenth win in a row
The Škoda Octavia outperformed 29 competitors in its category to take the top spot in the 'compact class' import rankings. In total, 13.6% of over 100,000 readers voted for the brand's bestseller, marking its tenth 'Best Cars' victory in a row. The Octavia has now won the title for the eleventh time since the readers' poll was launched; once it competed in the 'mid-size' category in which it also secured the import title. Today, the fourth-generation Octavia stands out with an emotional design, spacious interior, high level of active and passive safety, innovative assistance systems, state-of-the-art connectivity and a diverse powertrain portfolio.
Škoda Fabia celebrates second victory in 'Best Cars' readers' poll
In the 'small car' import category, the Fabia won over 'auto motor und sport' readers with its attractive overall package, combining dynamic design, outstanding spaciousness and efficient powertrains. Receiving 16.9% of the votes, it outshone 19 competitors in its category to scoop the award for the second time since 2008. The fourth generation of Škoda's entry-level model is based on the Volkswagen Group's Modular Transverse Toolkit (MQB-A0).
This year's 'Best Cars' readers' poll saw a total of twelve titles go to vehicles from various Volkswagen Group brands.