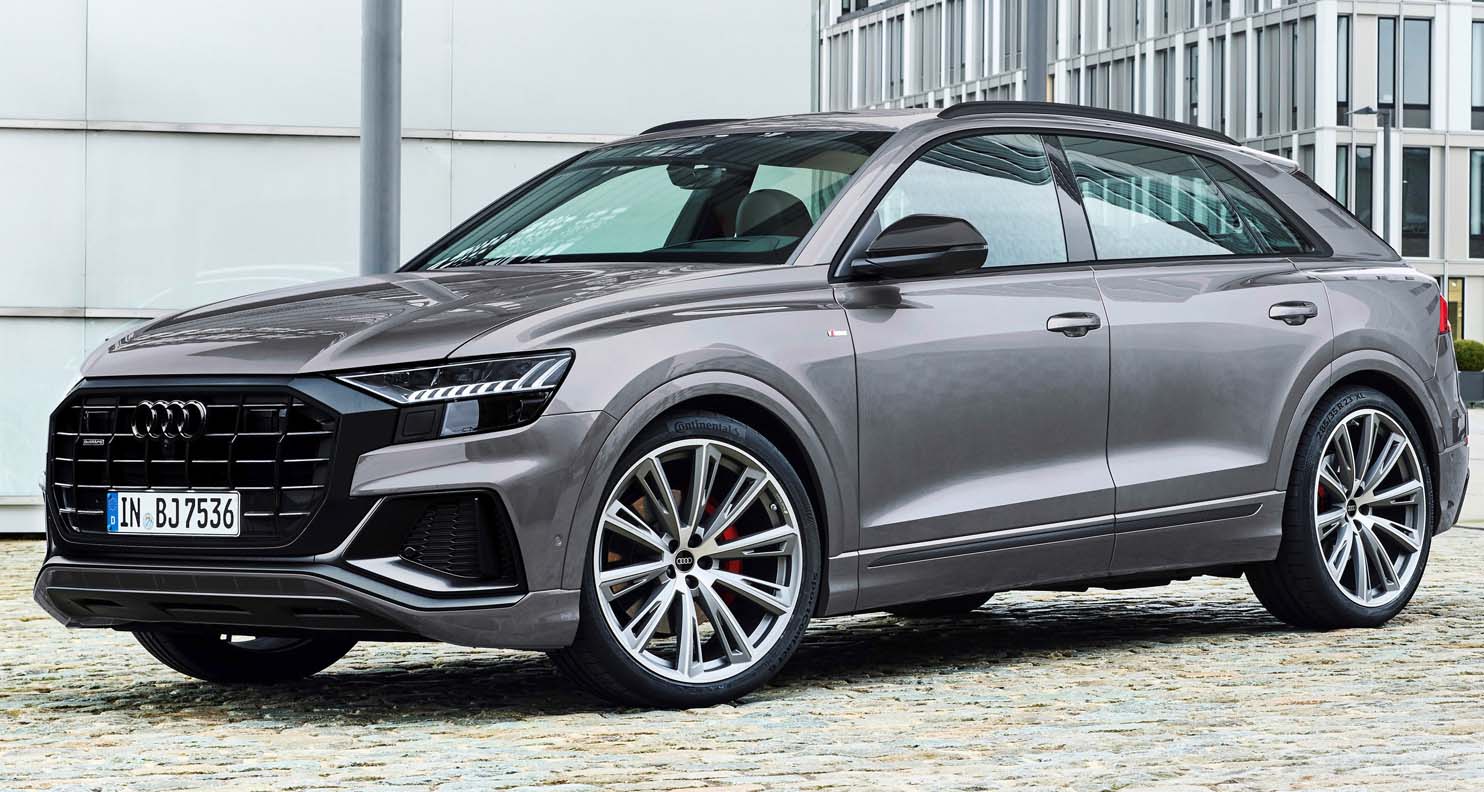 Audi gives the A1, A4, A5, Q7 and Q8 a sporty new look for the new model year 2022.
In the SUV segment, Audi is heading into the 2022 model year with the edition models Audi Q7 and Q8 competition plus. Optional equipment for the exterior and interior add even more appeal to the biggest members of the Q family.
The appearance package black plus makes the S line exterior package stand out even more with its dynamic look for the Audi Q7 as well as the Q8. The black Singlegrame grille including the gills and frame as well as black Audi rings and clips really set the front of these two edition models apart.
A new carbon package, already available as an option for the Audi Q7, with carbon mirror housing and door inlays, highlight the sporty nature of these edition models. For the Audi Q8, the Singleframe mask is also glossy black. Both vehicles are delivered on 21″ aluminum wheels.
The Audi Q7 can be ordered with optional 22″ wheels and the Q8 even with 23″ wheels. While the Audi Q7 features black decorative elements in the new "S line competition plus" line, the carbon bumper of the Audi Q8 really highlights the sporty nature of the SUV. Both edition models are equipped with red brake calipers and welcome passengers with an LED projection of the S logo.
Dark tones, specific color accents such as optional red decorative stitching on the seats and steering wheel and the carbon decorative inlays that are familiar from the S-Models also characterize the interior of the new Audi Q7 and Q8 edition models. This is complemented by a carbon insert for the shifter.
Audi Q7 and Q8 competition plus will be available to order on the German market in June from 78,170 euros for the Q7 and 84,500 euros for the Q8. Delivery will begin in late summer 2021.