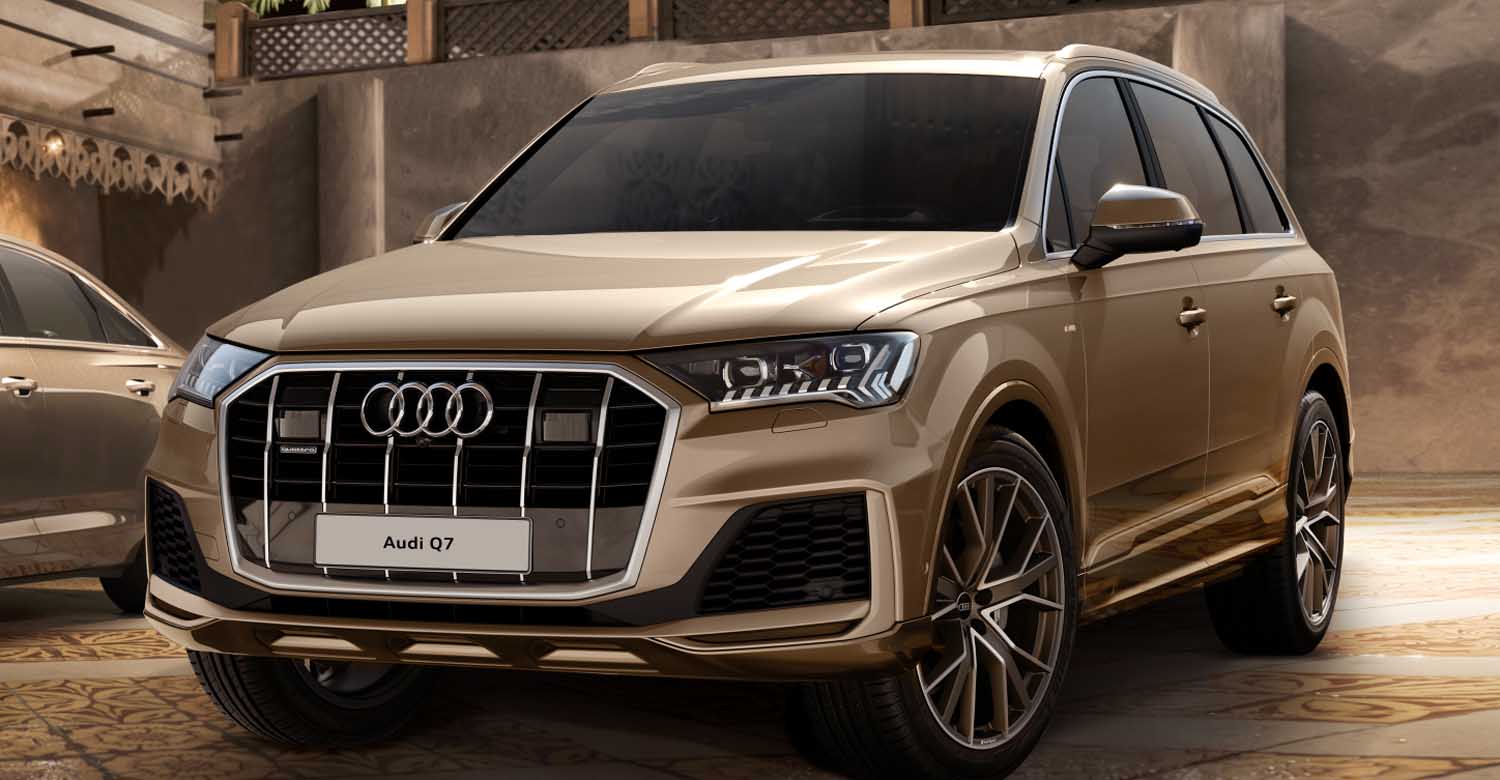 Audi Abu Dhabi and Al Ain launch Ramadan offers early this year across all showrooms. Available across a range of models, customers can expect to enjoy a five-year unlimited mileage warranty, five-year free service plan, five-year Roadside Assistance and free registration and insurance for the first year.
Models on offer include the new Audi A6, Q7, A5 and A8. In addition to this, the much-anticipated Audi e-tron GT will be available for pre-order on the Audi Abu Dhabi website from 13 April 2021.
Offers will be available exclusively in Abu Dhabi and Al Ain showrooms, where customers will be able to review the model line-up, test drive the cars, and enjoy the full Audi experience, with refreshments available in the evening. Models on offer include but are not limited to:
• Signature edition Audi A6 – the luxurious sedan delivers the latest in innovative technologies including advanced infotainment and digital solutions, and an exceptional driving experience through refined comfort and handling. The elegant and spacious ride offers customers the ideal performance model for the long haul.
• Audi Q7 – Spacious, powerful and highly comfortable: the seven-seater premium SUV now combines a new interior and exterior design with cutting-edge technology. The model sets the standard in the luxury SUV segment with impressive driving dynamics, benchmark connectivity, and advanced driver assistance technologies.
• Audi A5 – a unique combination of impressive elegance, advanced technology and exhilarating driving dynamics. The model brings a sporty elegance to the driving experience, making it clearly stand out from the crowd. The exterior sets out to impress and the interior is accentuated with sporty accents.
• Audi A8 – an ultra-spacious sedan for those who are looking to tap into sporty elegance and high technology. The market leading model brings a handsome-yet-understated appeal to the table with its powerful V8 twin turbo TFSI engine. With 571 hp and torque of 800 nm, the engine powers from 0-100km/h in 3.8 seconds.
The highly anticipated electric spearhead, the Audi e-tron GT, will be available for pre-sales on the Ali & Sons website. The model combines performance and progressiveness without compromise. The new performance model combines an expressive design language with powerful electric output, high efficiency, and excellent everyday usability. It radiates sportiness, exclusivity and comfort, and the aerodynamic design and gran turismo concept are an irresistible eye-catcher.
For more information, visit www.audi-abudhabi.com or call:
Audi Sales Centre Abu Dhabi 02 2054444 / Audi Sales Centre Mussafah 02 5026510/ Audi Sales Al Ain Centre 03 7131666.