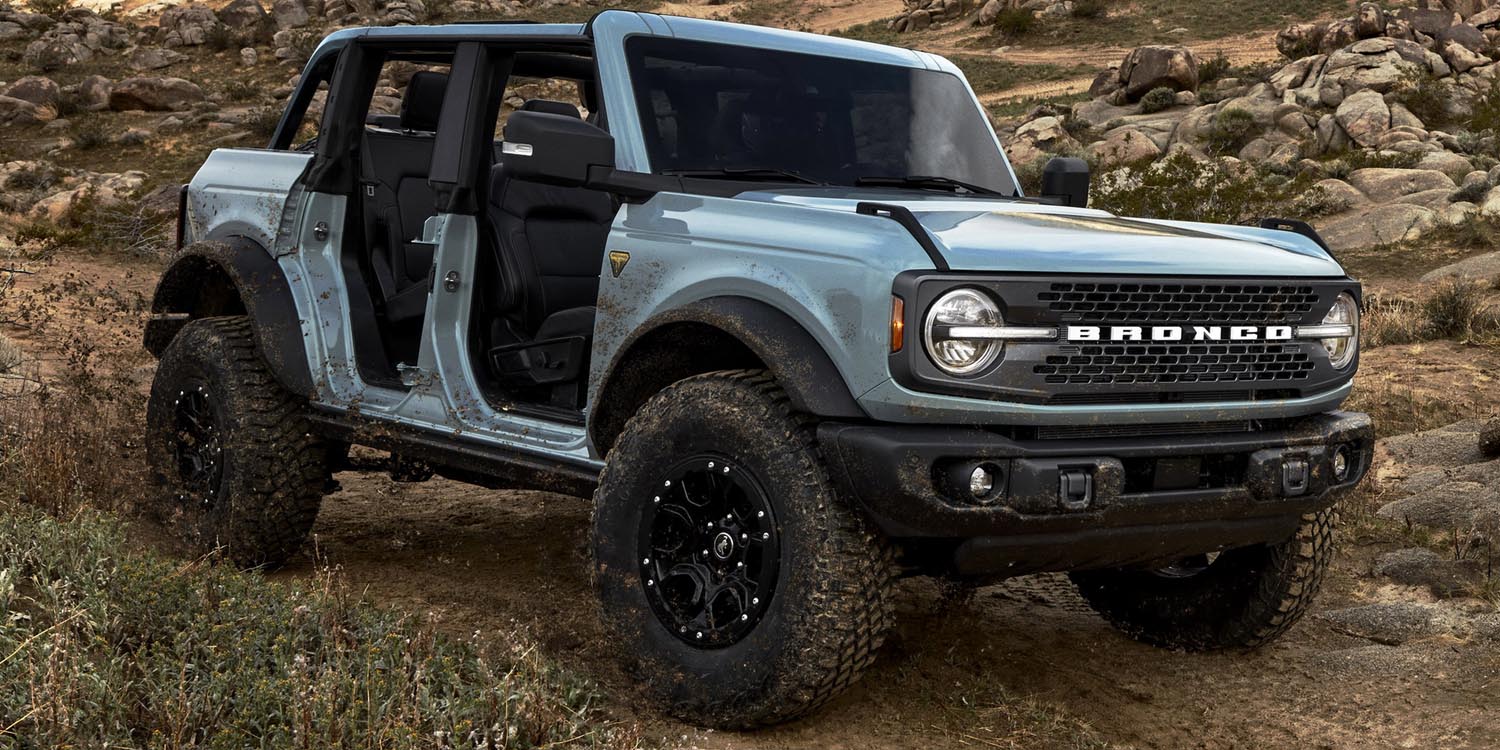 Not only is the all-new 2021 Ford Bronco ready for adventure, the two- and four-door SUV is garnering international acclaim for outstanding design as well.
Out of nearly 10,000 entries, Germany-based iF International Forum Design GmbH has named Bronco among its top 75 pillars of design across numerous disciplines and industries for elevating the brand and attracting new customers. The design group, which has been recognizing products for design excellence annually since 1953, is honoring the all-new Bronco with its prestigious iF Design gold award 2021 for its "pragmatic, emotional design" that "brings the thrill of its iconic forebear into the 2020s."
"It's great to see the world of high design meeting the wild and to be recognized for our efforts," said Paul Wraith, Bronco chief designer. "Our focus was getting our users out deep into the landscape exploring, which inspired some breakout product design. We're excited that the innovations our team loved are the same things Bronco customers will love."
For Wraith and the Bronco Design team, the award validates their efforts to create a modern off-road SUV while maintaining the design simplicity of first-generation Bronco models from 1966-77. Visual cues such as a single-piece grille, round headlamp bisected by a bar with Bronco name, front fender trail sights, and redacted surface language free of superfluous styling or detail were highlighted by iF Design jurors. Read iF Design's full Bronco review.
"Many products are relatively simple objects, from a design standpoint," Wraith said. "Vehicles are not. With Bronco, they looked at a number of things – from the modularity and the cleverness of the doors storing in back, to the larger notion of bringing back an icon."