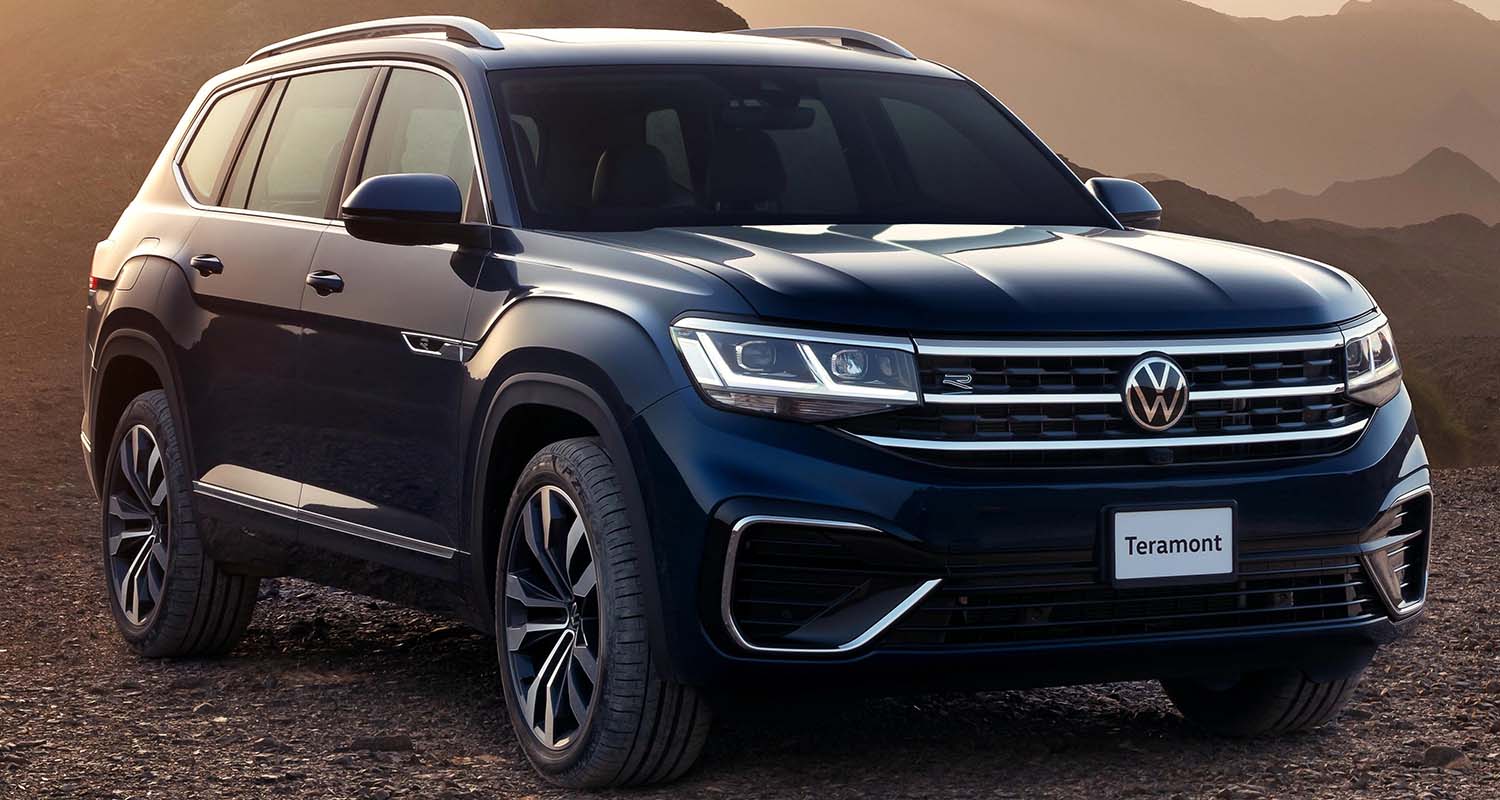 Al Nabooda Automobiles, the exclusive Volkswagen dealer in Dubai, is offering customers an exceptional deal over the next 15 days. Customers trading in their vehicle for the Teramont or Touareg will receive a saving up to AED 15,000. Volkswagen customers will receive a trade in value of AED 10,000 above the current market value of their car, plus a AED 5,000 Cafu voucher. Customers trading in a non-Volkswagen will receive AED 10,000 above the current market value. This deal is exclusively available from August 15th to August 31st.
The Teramont is the best-selling and largest SUV sold by Volkswagen in the Middle East. Recently relaunched in March, the new Teramont features updated design and technological enhancements to the already popular 7-seater SUV. The exterior includes a redesigned grille and LED headlights, whilst the interior includes a redesigned dash complete with 8" touch Infotainment System and 10" Digital Cockpit. The new Teramont sells from AED142,990.
The Touareg is Volkswagen's flagship model and designed with the discerning customer in mind. Equipped with outstanding connectivity and pioneering a dynamic fusion of assistance, comfort, lighting and infotainment systems; the Touareg points the way to the future. The Touareg boasts an impressive digital 'Innovision Cockpit' which merges a high definition 15-inch touch screen and 12.3-inch Active Info Display, along with ambient lighting where drivers can choose from over 30 colours for the interior. The Touareg is available from AED180,900.
Thomas Faerber, General Manager for Volkswagen at Al Nabooda Automobiles commented, "Al Nabooda Automobiles is proud to be the exclusive Volkswagen dealer in Dubai for over 35 years and we appreciate the popularity that the Volkswagen brand has within the Emirate. We're excited to launch this promotion, where customers can save up to AED15,000 when trading in their car for a new Teramont or Touareg and look forward to seeing more families enjoying driving Volkswagens in the city".
Customers wishing to take advantage of this offer can visit the Al Nabooda Automobiles showroom on Sheikh Zayed Road, 7 days a week, where they can test drive the Teramont or Touareg and speak to a sales representative.