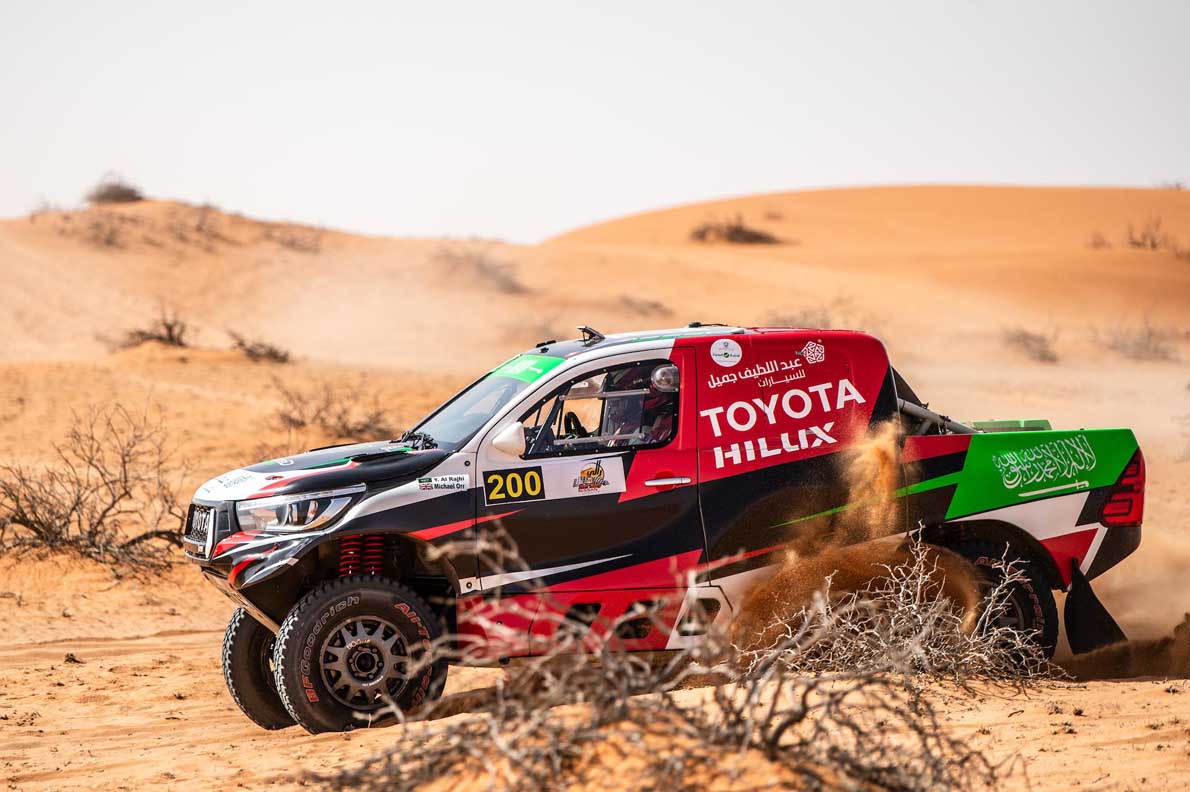 Strong winds, shifting sand and poor visibility forced officials at the Saudi Automobile and Motorcycle Federation (SAMF) to cancel Friday's 217.50km desert selective section of the Sharqiyah International Baja Toyota.
After initially delaying the start and then cancelling the timed section for motorcycle and quad entrants, Baja officials were left with no alternative other than to also cancel the day's action for cars running in both the FIA and National events.
"We were forced to cancel the stage due to the extreme weather conditions," said Rally Manager Elie Semaan. "Unfortunately the helicopters could not fly and it became a safety issue. Force majeure.
"We waited. We thought the weather was going to clear. It didn't. Therefore, we cancelled the stage for the bikes at the beginning and then we waited a bit longer, hoping we would get a clear sky. It didn't happen. We didn't want to run into darkness, so we cancelled everything. For tomorrow, we are trying to ascertain to run a stage and a half in order to keep 100% of the FIA points."
Competitors were originally scheduled to face a second selective section of 222.30km on Saturday. But Friday's weather developments mean that a route extension is being considered to enable the event to count for maximum points as a scoring round of the 2021 FIA World Cup for Cross-Country Bajas.
Saudi Arabia's Yasir Seaidan currently holds a 26-second lead over Czech rival Miroslav Zapletal in the FIA car standings after Thursday's qualifying stage, with defending champion Yazeed Al-Rajhi five seconds further adrift in third place.
The Sharqiyah International Baja Toyota is running under the supervision of H.R.H. Prince Khalid bin Sultan Al-Abdullah Al-Faisal, SAMF President and Chairman of the Organising Committee, and has attracted support from partner Abdul Latif Jameel Toyota and diamond sponsors MBC Group and Al-Arabiya outdoor advertising. Toyota is the official car for the event.
Modon, the Saudi Authority for Industrial Cities and Technology Zones, is also providing logistical support.