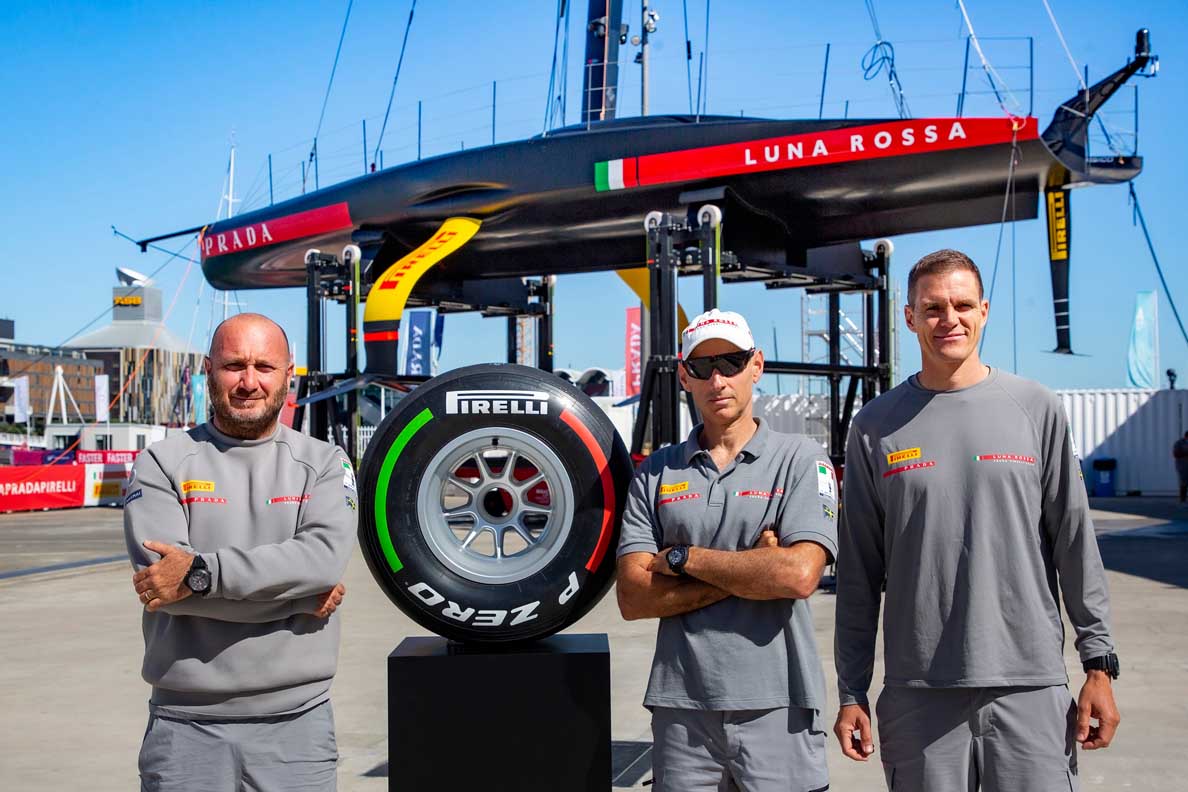 April 6th, 2021 – An exclusive Pirelli Formula 1 tyre with the Italian flag on the side has been signed by all members of the Luna Rossa Prada Pirelli sailing team and has been auctioned today through the online silent auction platform 32auctions.com.
The proceeds from the auction , which can be accessed here, will be entirely donated to the AIP Foundation: a non-profit organisation that has been involved for years in promoting road safety projects – in particular for pedestrians, cyclists and motorcyclists – in low and middle-income countries such as those of Southeast Asia.
The AIP Foundation, founded in 1999 by Greig Craft, is an organisation with 22 years of experience behind it. The foundation currently operates in Vietnam, Cambodia, Thailand, Myanmar, Philippines, India and China, with projects dedicated to education, road safety (particularly in schools) and production of safe yet low-cost helmets for local populations, with the involvement of disabled workers.
The association actively collaborates with the FIA, United Nations Road Safety Collaboration, Child Health Initiative, Safe Kids Worldwide and Global Alliance of NGOs for Road Safety.
The Luna Rossa Prada Pirelli Sailing Team, winner of the PRADA Cup, has raced in New Zealand led by Team Director and Skipper Max Sirena at the 36th America's Cup presented by PRADA: the world's oldest sporting trophy and the most coveted on the international sailing scene.