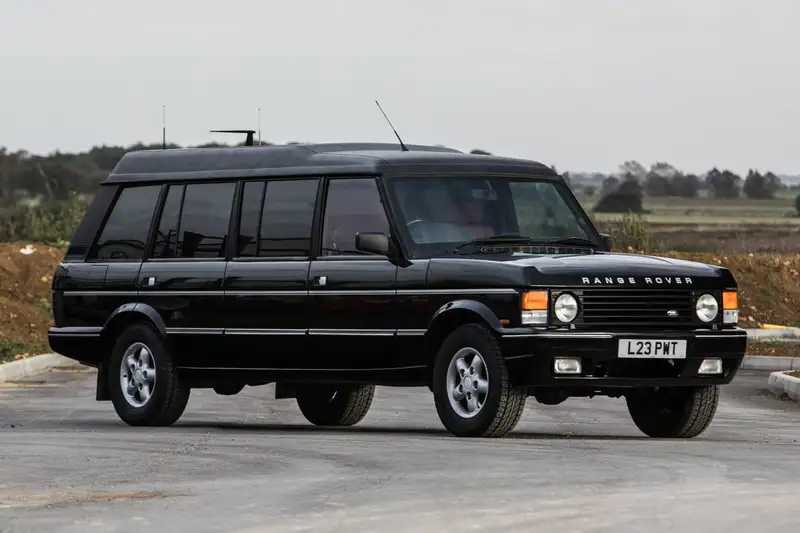 source: iconicauctioneers
SUMMARY
An amazing Range Rover Classic, with just 16,976 miles from new – used to transport Mike Tyson in June 2000 to Hampden Park, Glasgow.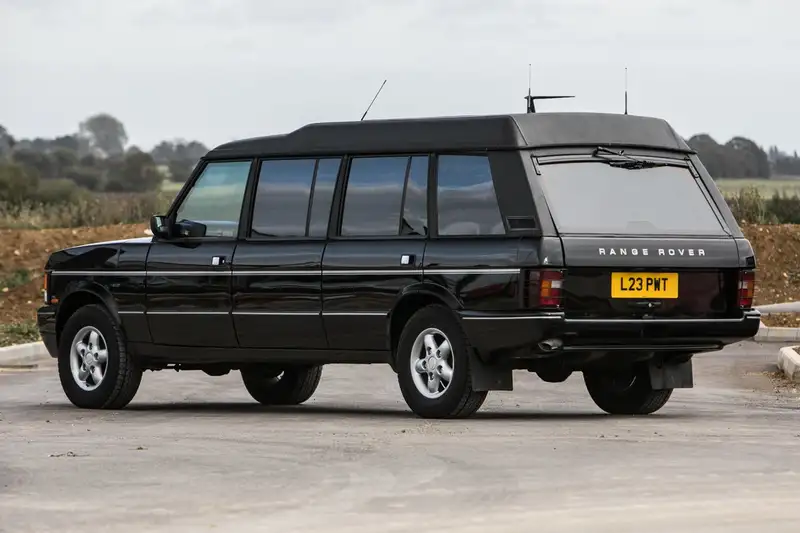 DESCRIPTION
The 1994 stretched limousine Range Rover offered here is the work of one of the best-known conversion companies of the time, Townley Cross Country Vehicles Ltd., who were responsible for converting several hundred examples, many of them tailored to the specific requirements of wealthy Middle Eastern clients.
Based on an end-of-the-line soft-dash 1994 Range Rover Classic LSE, a desirable model in its own right, it took nine months to build and was originally commissioned by the Sultan of Brunei for his younger brother, Prince Jefri. At a reputed cost of around £135,000, Townley stretched the chassis and body by 40″, incorporating two additional fixed Range Rover doors in the centre and a roof raised by 8″. They also installed a laminated sunroof together with darkened windows and a one-piece opening tailgate. Interior features include a full electric centre division with glass panel; three rear seats (two electrically operated); full air conditioning; stereo/CD player and two remote control 8″ television monitors with a VHS recorder.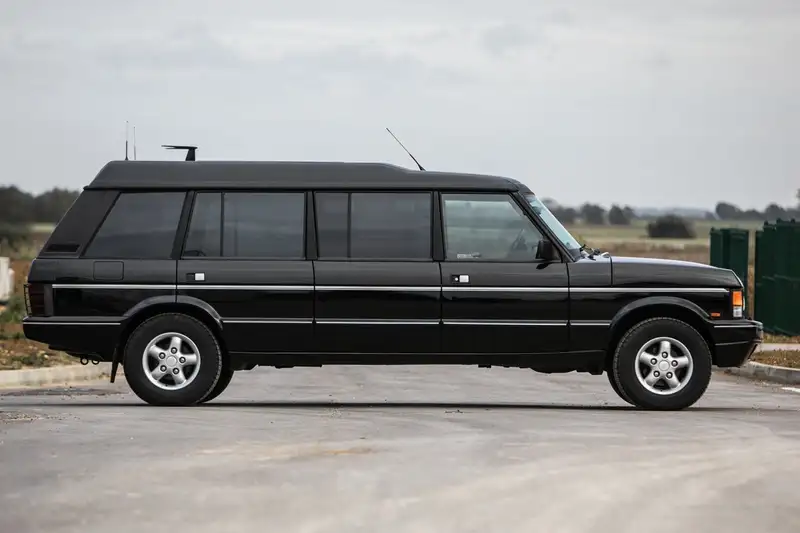 The exterior was painted in Rolls-Royce Mason Black and the interior trimmed in black-piped Oxblood Connolly hide with Wilton carpeting and Burr Walnut embellishments. Two televisions, VHS player, stereo system and picnic tables are just some of the fantastic extras included on this Range Rover.
In June 2000, L23 PWT enjoyed its own 15 minutes of fame when it was used to ferry World Heavyweight Boxing Champion Mike Tyson around Glasgow when he fought at Hampden Park (press cuttings on file). At that time, it was reported that the car had covered 10,000 miles from new and was being offered for sale by the Glasgow Car Company. The vehicle passed to an owner in Denmark in January 2008, but since returning to the UK, it has returned to its original registration L23 PWT and been looked after by Range Rover experts Bishop's Heritage. Purchased by our vendor at the NEC Classic Motor Show auction in 2020, the Range Rover has formed part of his large private Collection. Serviced and MOT'd in May 2023, the Range Rover has now covered just 16,976 miles.
Properly engineered by a renowned specialist and in superb condition, this striking vehicle would be ideal for corporate ventures and promotional events or taking your extended family out to lunch.
SPECIFICATION
Lot Number: 176
Make: LAND ROVER
Model: RANGE ROVER
Registration Number: L23 PWTMOT
Expiry: 08/05/2024
Chassis Number: SALLHBM33MA648288
Engine Number40D09761B
TransmissionAuto
Body ColourBlack