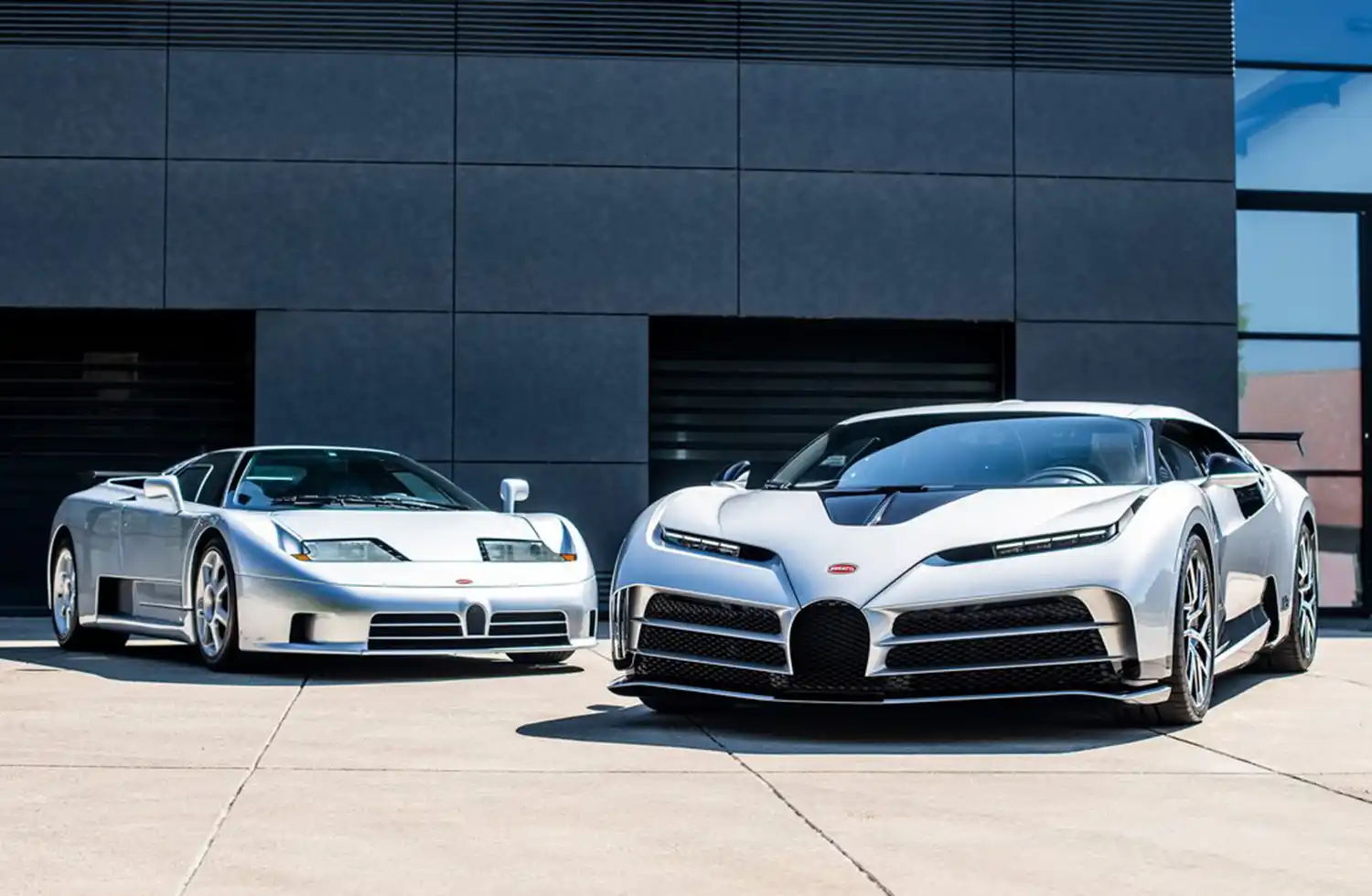 At the beginning of the 1990s, Romano Artioli created the first super sports car of modern times with the EB110. EB are the initials of Ettore Bugatti, while 110 stands for his 110th birthday. At the presentation in Paris on 15 September 1991 – on Ettore Bugatti's 110th birthday – Bugatti revealed a vehicle featuring sensational technology: the lightweight monocoque weighs just 125 kilograms, and is the first series-production car to be made of carbon.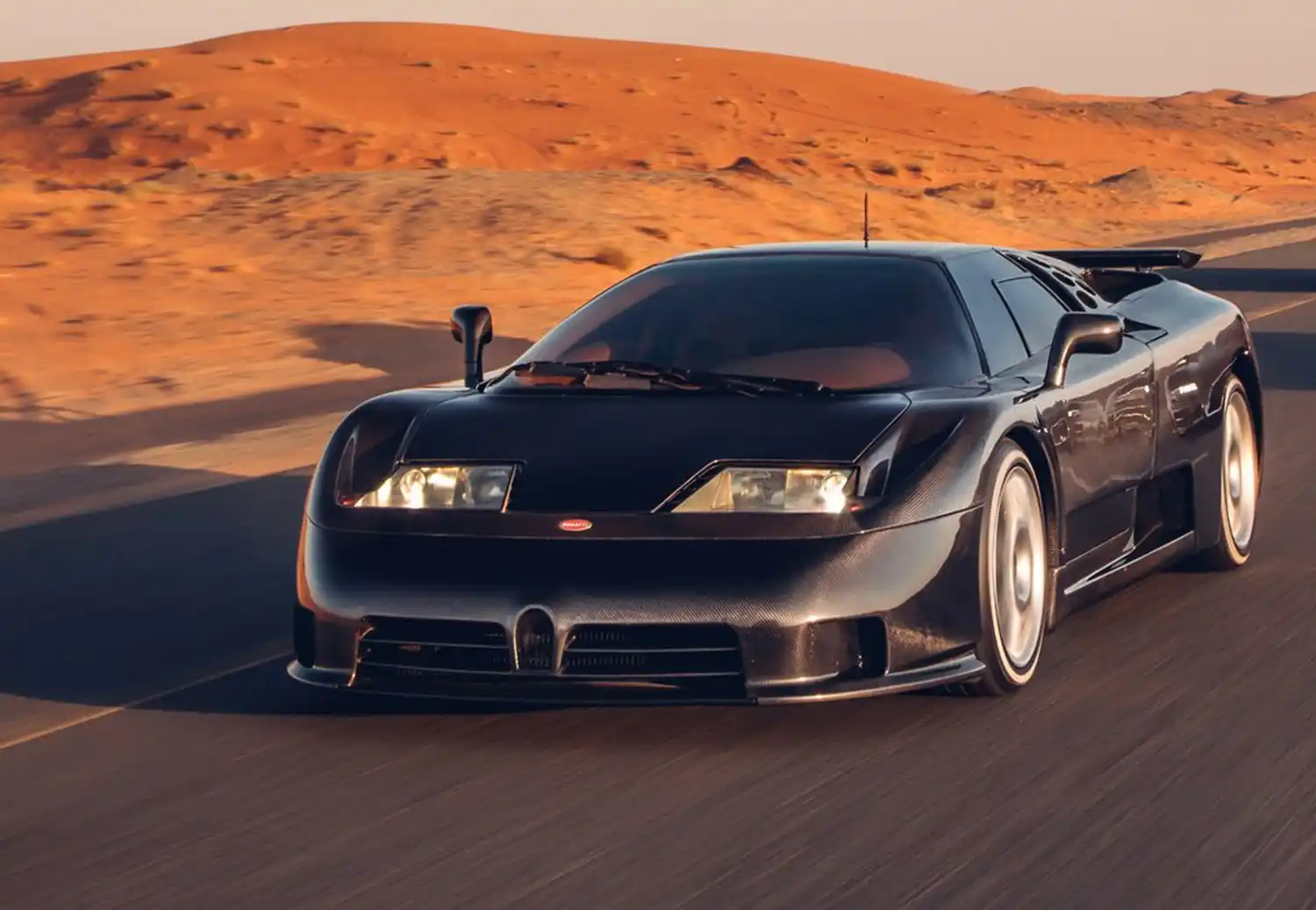 Aluminium and carbon, among other things, are used for the body, the wheels are cast from magnesium, and the bolts are made of titanium. The car is powered by a 3.5-litre V12 mid-engine with four turbochargers and a maximum engine speed of 8,250 rpm. Sixty valves ensure fast gas exchange, while the four turbochargers operate with a boost pressure of between 1.05 and 1.2 bar and reduce the turbo lag to a minimum.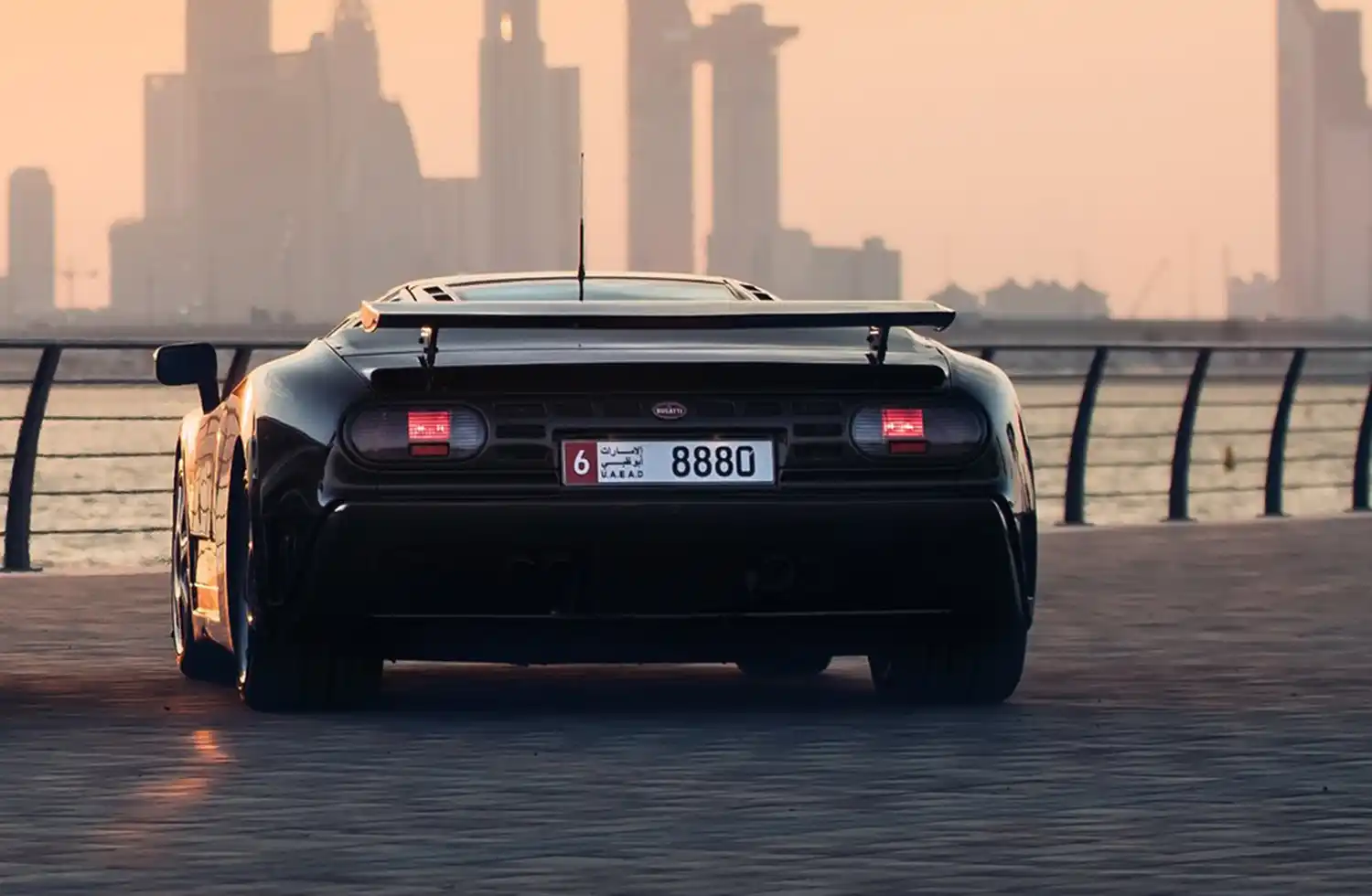 The Bugatti EB110 sprints from 0 to 100 km/h in 3.26 seconds, making it the fastest series-production car of its time. The vehicle has a top speed of 351 km/h. Bugatti set four world records with the EB110, among other things for the fastest acceleration, fastest series-production sports car, fastest natural gas-powered sports car and fastest series-production car on ice.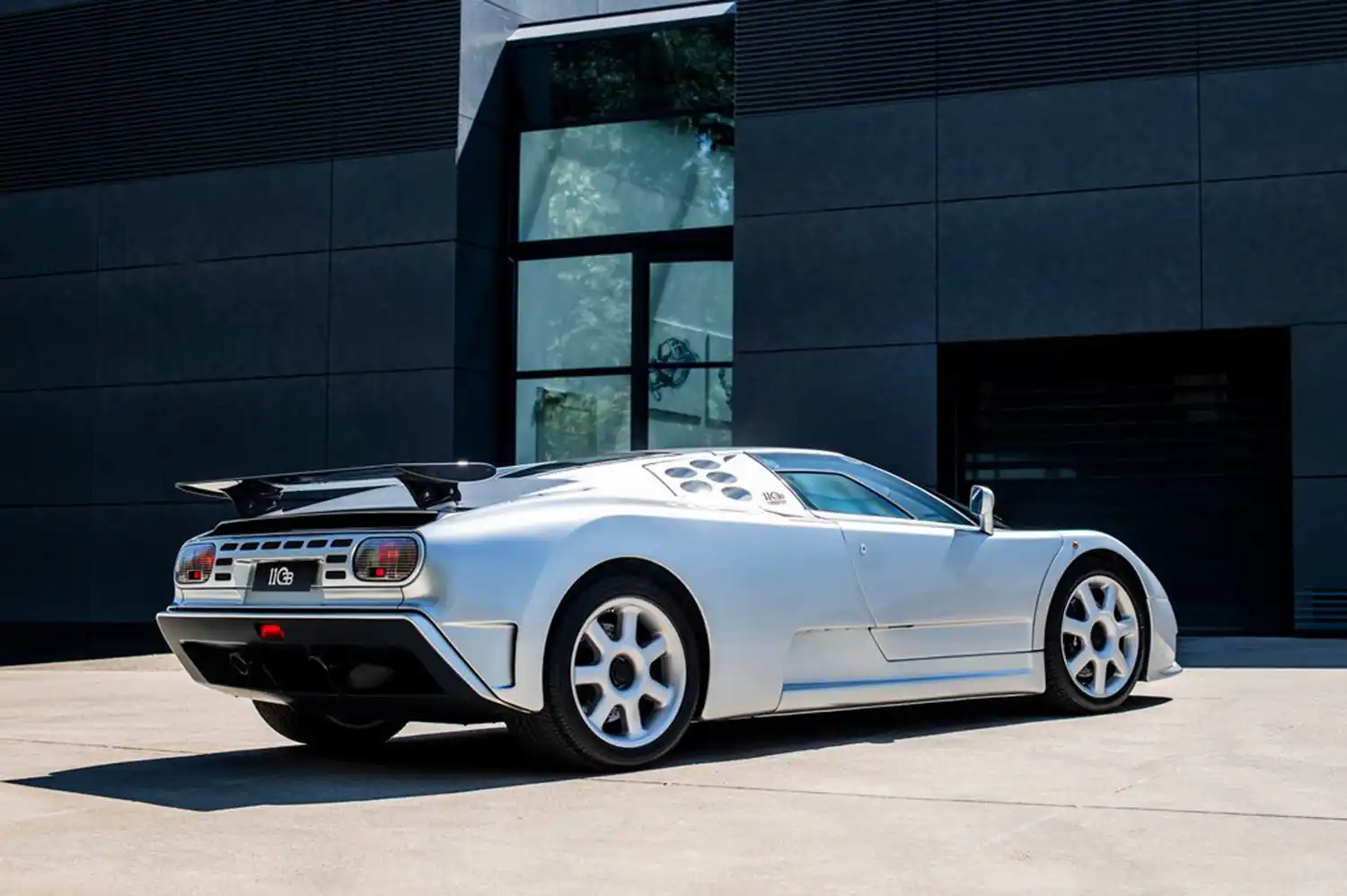 By 1995, Bugatti produced only 96 units of the Bugatti EB110 GT, as well as fewer than 40 of the lighter and more powerful variant Bugatti EB110 Super Sport and additionally two official factory race cars with 670 PS. In 1992, the Super Sport cost 550 million lira including maintenance and wear parts for the first three years. The prices have increased since then. Given the small number of vehicles and sales there are few reference values, but in 2019 at an auction held by the auction house Sotheby's, a bidder paid approximately 2.03 million euros (2.33 million US dollars) for a 1994 Bugatti EB110 Super Sport.