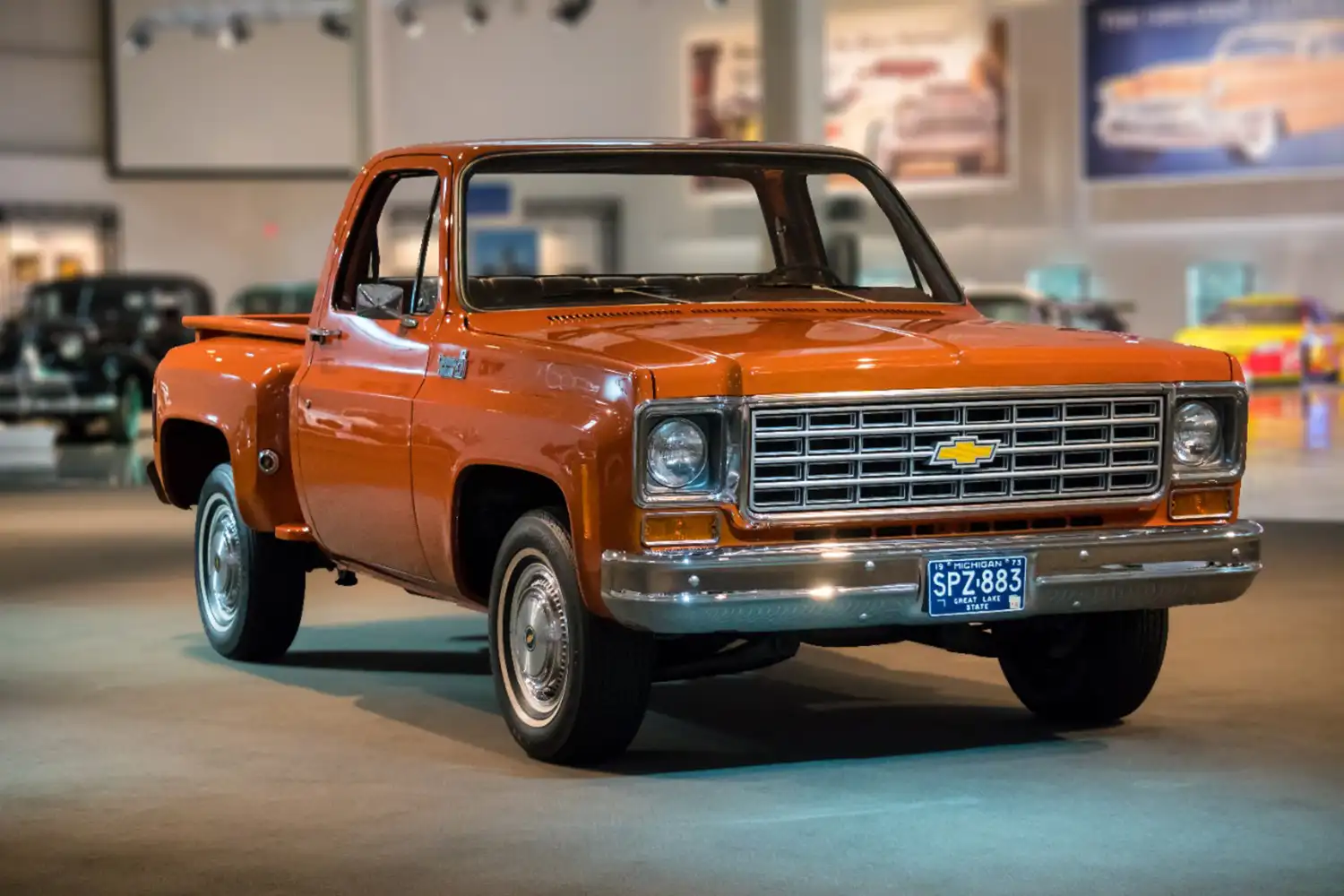 The 1975 Chevrolet truck line was the best selling truck in the industry, selling nearly 750,000 vehicles. The C10 was available with two different pickup box styles (Fleetside and Stepside), four trim levels and two wheelbase lengths.
The Scottsdale trim was the first step-up from the base interior, bringing woodgrain door trim, courtesy lights, color-keyed rubber mats and cloth and vinyl seats. For those seeking more comfort and style, there were also Cheyenne or Silverado packages to choose from.
The standard engine was a 250 cid, in-line 6. Chevrolet's famous 350 cid small block V8 was the next engine choice. In 1975 Chevrolet also offered the mighty 454 cid big block V8 as a $340 option in the C10, creating what many suggest was the fastest accelerating vehicle that GM built that year.
Wheelbase: 117.5 in (298.45 cm)
Weight: 3649.00 lbs (1,655.16 kg)
Engine: 250 cid, ohv I6, 145 hp @ 3,800 rpm