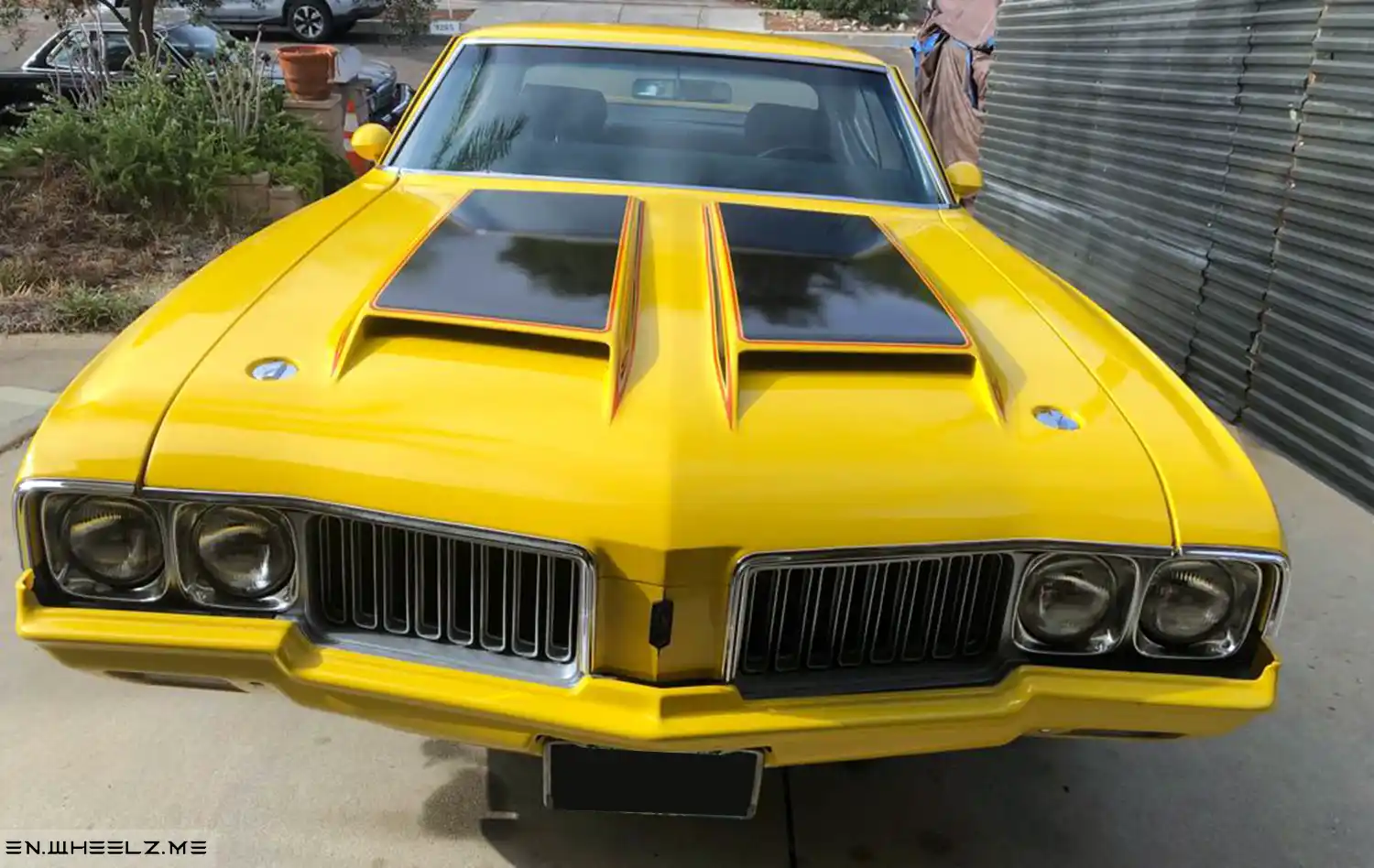 The Oldsmobile Cutlass was a series of automobiles produced by General Motors' Oldsmobile division between 1961 and 1999. At its introduction, the Cutlass was Oldsmobile's entry-level model; it began as a unibody compact car, but saw its greatest success as a body-on-frame intermediate. The Cutlass was named after Vought F7U Cutlass, as well as the type of sword, which was common during the Age of Sail.
Introduced as the top trim level in Oldsmobile's compact F-85 Series, the Cutlass evolved into a distinct series of its own, spawning numerous variants, including the 4-4-2 muscle car in 1964, premium Cutlass Supreme in 1966, and outright performance Hurst/Olds in 1968, as well as the Vista Cruiser station wagon.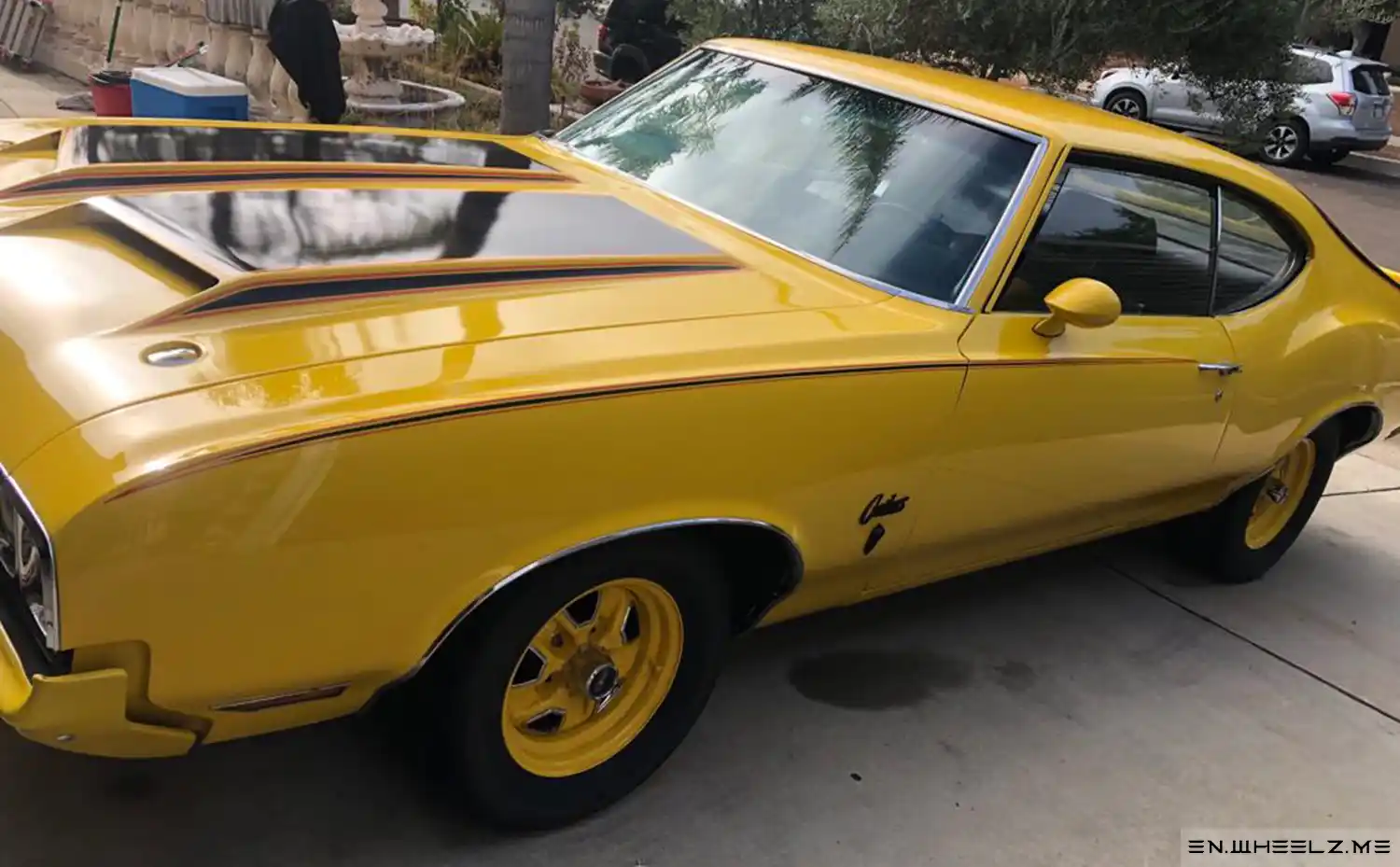 By the 1980s, Oldsmobile was using the Cutlass as a sub-marque, with numerous vehicle lines bearing the name simultaneously. These included the Cutlass Calais compact, the midsize Cutlass Ciera, the Cutlass Cruiser station wagon, and top-of-the-line midsize Cutlass Supreme.
The 1970 F-85 and Cutlass was available in seven body styles, three of which were coupes: a pillared fastback Sports Coupe (in F-85, Cutlass S or 4-4-2 trims), an hardtop fastback Holiday Coupe (Cutlass S and 4-4-2 only), and finally a more formal notchback Holiday Coupe, only offered in Cutlass Supreme trim. This practice was similar to that followed at the time by Ford and Mercury for their intermediates, which were offered in both notchback and fastback coupes starting in 1968. Also available were a four-door hardtop Holiday Sedan, a four-door Town Sedan, a convertible, a flat-top station wagon called the Custom Cruiser, as well as the fancier Vista-Cruiser station wagon.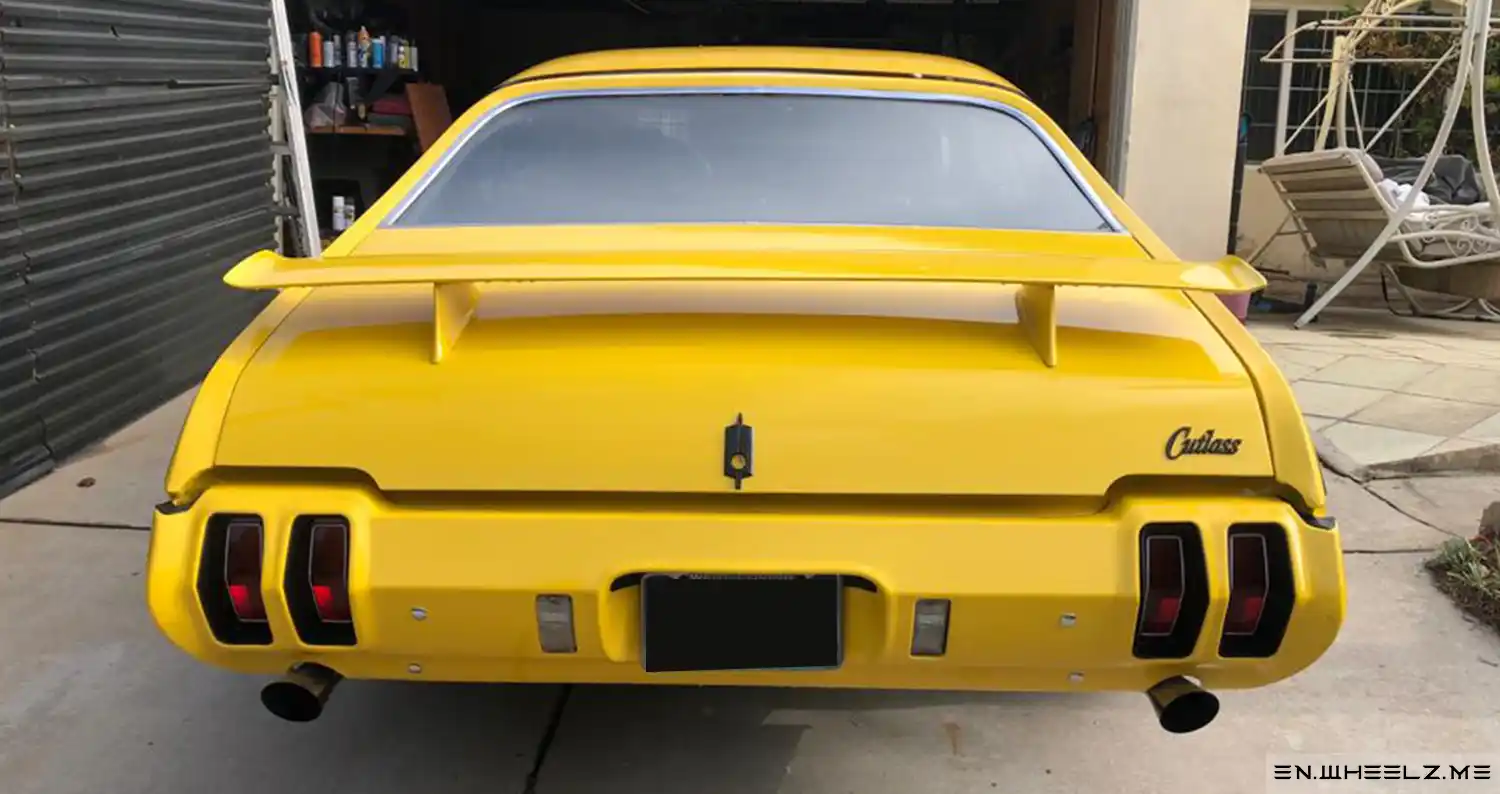 Counting all trim level and body style permutations, Oldsmobile's 1970 lineup included 15 different intermediate models.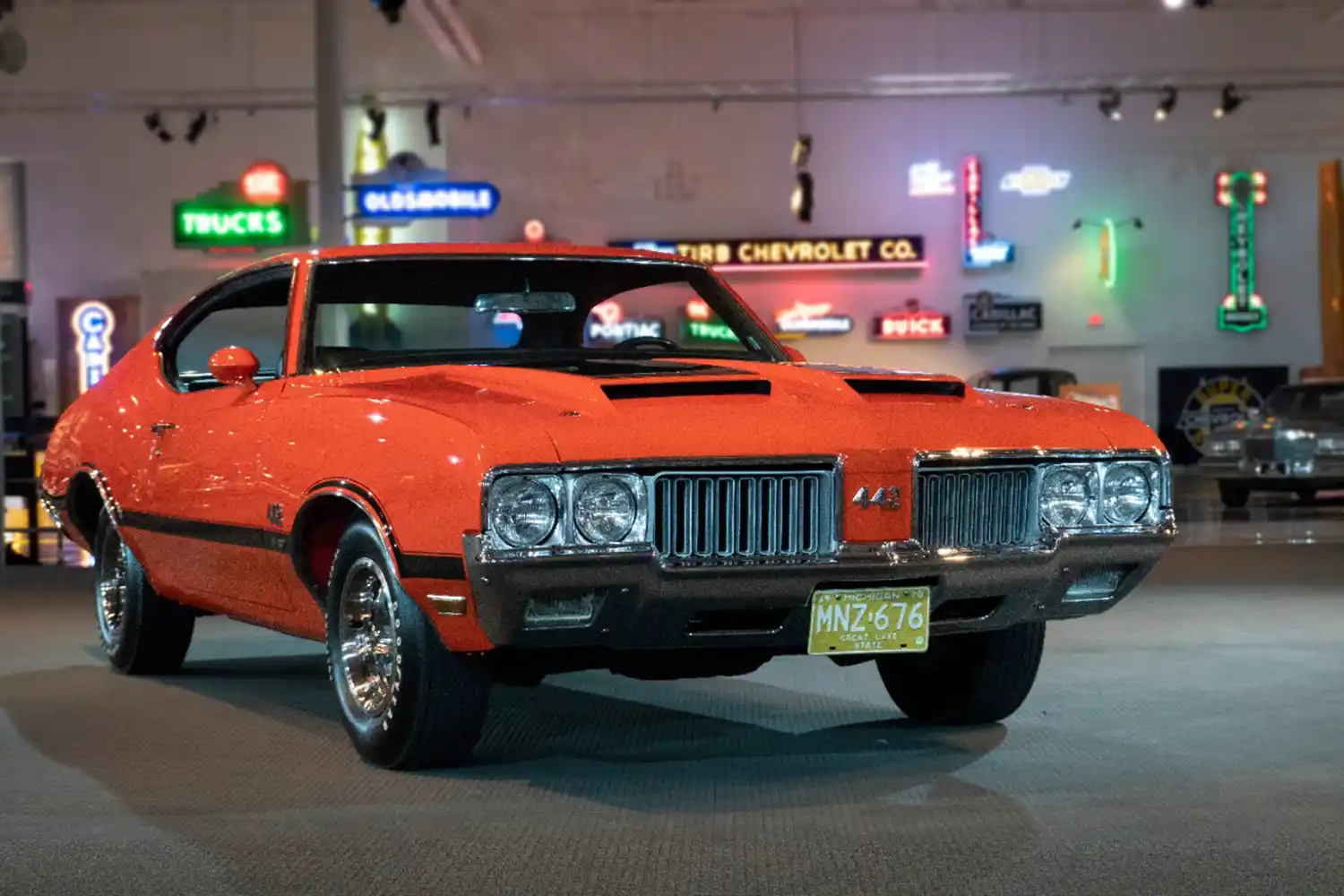 The 1970 Oldsmobile 442 is a second generation model that raised the bar in the muscle car horsepower race of the day. With the W30 package it was the ultimate high-performance Oldsmobile. The W30 package included the 455 CID V8, delivering 370 horsepower.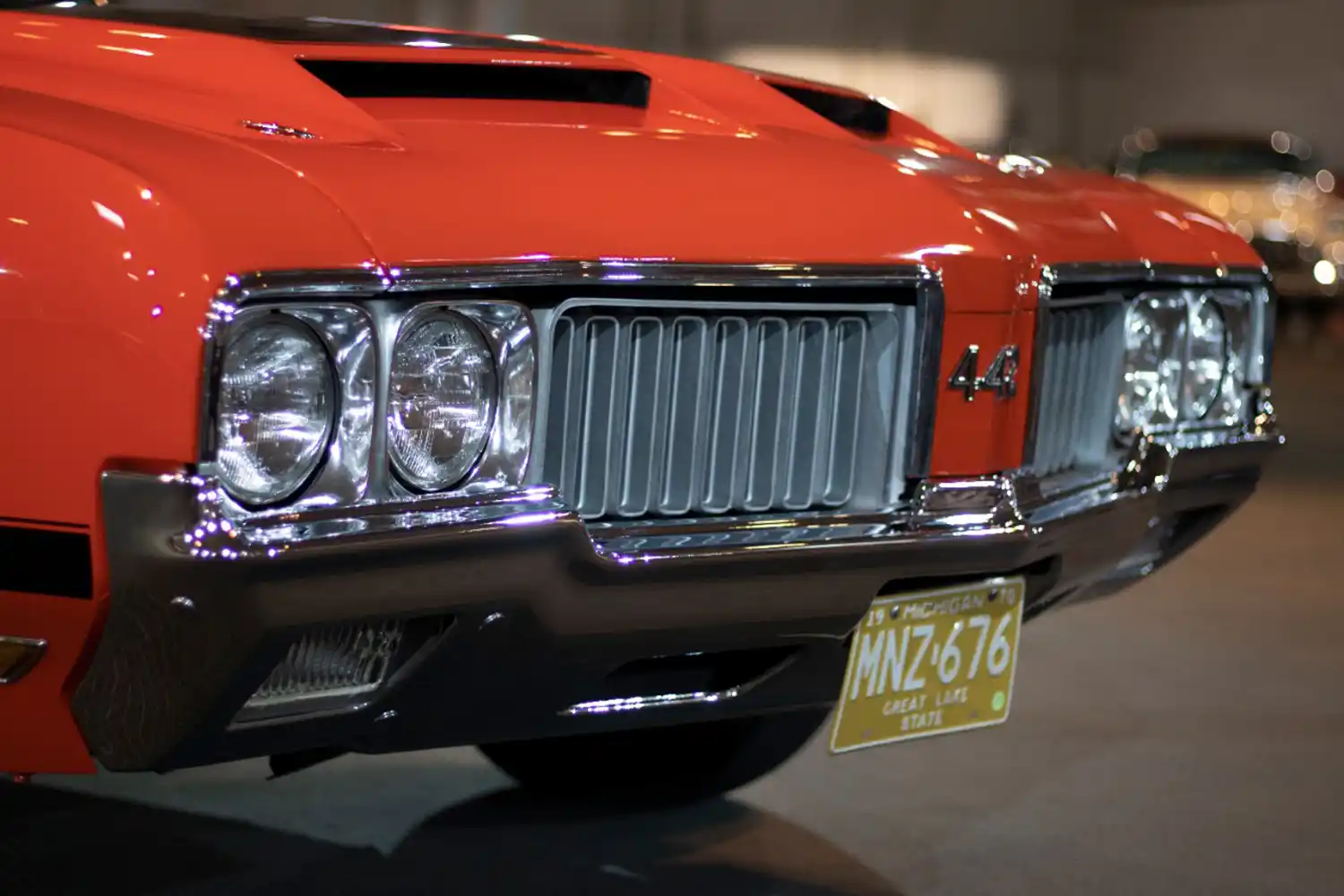 It also offered Forced-Air induction, a special air cleaner, aluminum intake manifold, fiberglass hood, body-side paint stripes, lightweight body insulation, manual front disc brakes, raised white letter tires and W30 emblems. With refreshed styling and all that power, the 1970 442 was selected to pace the Indianapolis 500 that year.
The "W Machines" appeared in advertising that featured a high performance "mad scientist" in a white lab coat – Dr. Oldsmobile. Only 1,542 Oldsmobile 442s with the W30 package and automatic transmission were built.
Engine: 455 CID V8, 370 horsepower
Price: $3745
Source: gm.com & Wikipedia (GNU Free Documentation License)