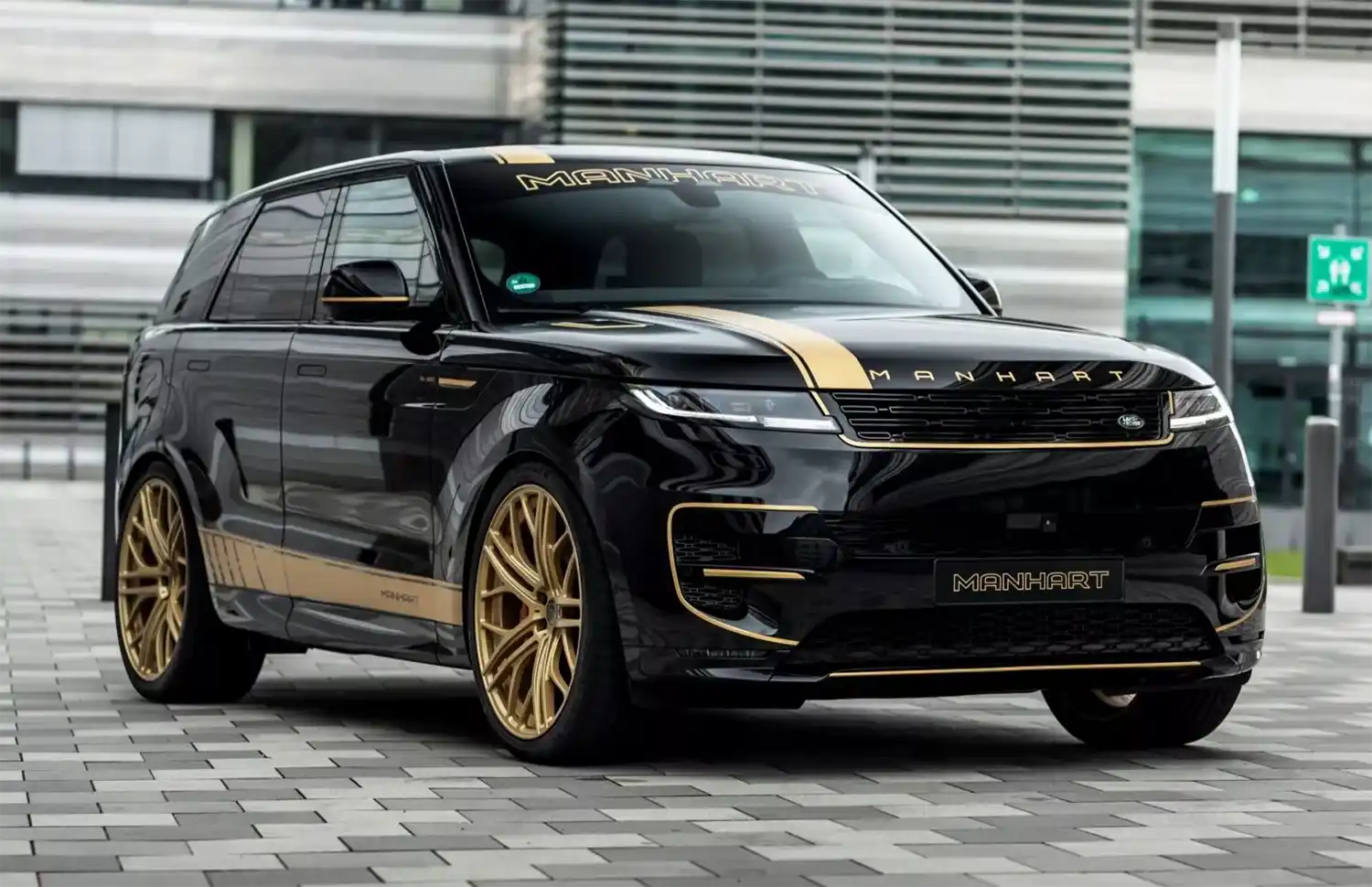 The car models of the British off-road vehicle and SUV brand Land Rover are characterized by a luxurious and noble ambience in standard condition. This also applies to those models that bear the name suffix "Sport" and even more so to the large Range Rover series. But of course, these English all-wheel-drive vehicles also offer potential for individual tuning optimizations. Specialists at MANHART Performance have already demonstrated this in the past with our interpretations of the Defender and the Velar. Now comes the next piece of evidence: the MANHART Sport SV 650.
The basis for this visually and technically dynamic creation is the third-generation Range Rover Sport, which was introduced last summer. To be more precise, it is a copy of the P530 model version in the First Edition. This car has the most powerful of two available gasoline units, which is also the only V8 offered and to date the top engine of the Range Rover Sport. The 4.4-liter turbo eight-cylinder produces 530 hp and 750 Nm ex-works and it is a BMW engine from the M850i. By installing the proven MHtronik powerbox, MANHART succeed in coaxing some additional horsepower out of the engine: a whopping 653 hp and 900 Nm are now listed in the data sheet. An even more distinctive sound is provided by a MANHART exhaust system from OPF filters backwards with remote-controlled valves. Unfortunately, however, there is no TÜV certificate for this or the performance upgrade yet. The only exception is the rear silencer.
On the chassis side, they lowered the Range Rover by about 30 millimeters with the aid of coupling rods, which also do not require TÜV approval. Due to the lowered body, the new, extremely large-format MANHART forged wheels stand extremely harmoniously in the wheel housings: they measure 10×24 inches all round and are covered with 295/35ZR24 tires.
Visually, the rims attract attention with their combination of double and Y-spokes and the finish in MANHART-typical gold. Last but not least, they perfectly match with the individual design of the body: thanks to the MANHART decal set, numerous gold-colored lettering and trim strips extend over its black paintwork.