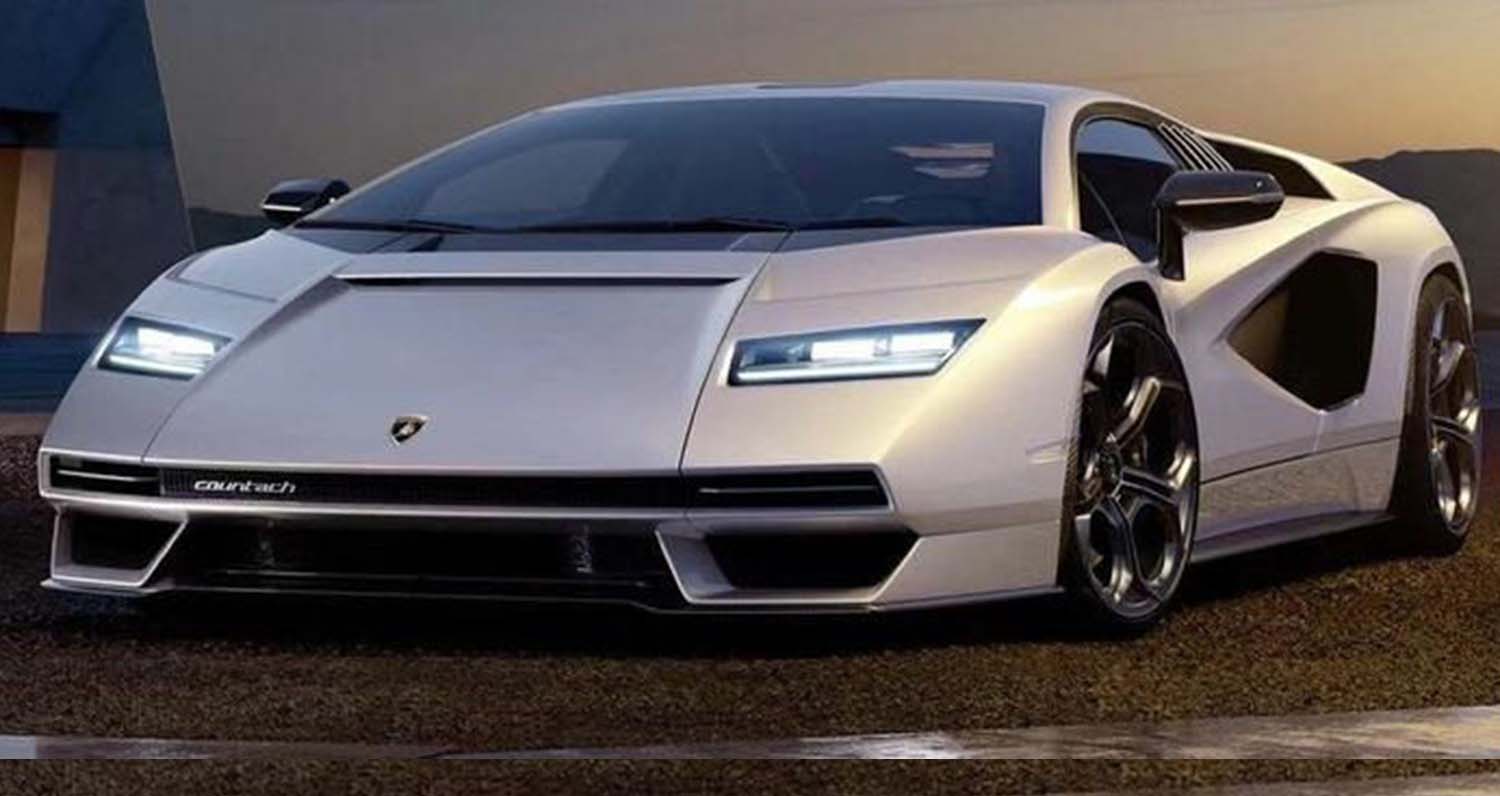 Lamborghini announced on Monday via Twitter that the Iconic Countach will be making a comeback. Today, the Italian automaker rolled out teaser images of the new Countach on Instagram with some photos of the new supercar.
And it didn't take long, before real photos of the new Lamborghini Countach LPI 800-4 leaked online earlier today to reveal the new limited-production supercar in all its retro glory.
From these images popping up on social media, it's abundantly clear that the reborn Countach is based on the Sian, which is essentially an Aventador-based, with plenty of classic design cues borrowed from the many iterations of the classic Countach reworked for the modern era.
The original Countach, turning 50 years old in 2021, is an icon that has helped define the modern supercar.
The new Countach could be one of two special editions of the V-12 to be launched in 2021, both based on the Aventador and possibly using technology from the Lamborghini Sián.
This could be the last regular V-12 Lamborghini supercar, before the new Aventador successor arrives. This car will come with a new V-12 engine and plug-in hybrid technology, in 2023.
Lamborghini did not provide any further details, or any indication of when the reborn Countach will appear.
The original Countach was unveiled on March 11, 1971 at the Geneva Motor Show, and was the successor to the Lamborghini Miura. Both cars are credited with Marcello Gandini, but the Countach took a completely different look than the Miura. This design set the tone for supercar styling in the 1970s, and remains an icon of the Lamborghini V-12 today.
The Countach remained in production until 1990, with approximately 2,000 models built, before it was replaced by the Diablo. Lamborghini celebrated its long production run with a special 25th Anniversary Edition, worked on by Horacio Pagani (who later founded the Pagani Supercar Company).
Leaked Photos via: Oli@Twitter