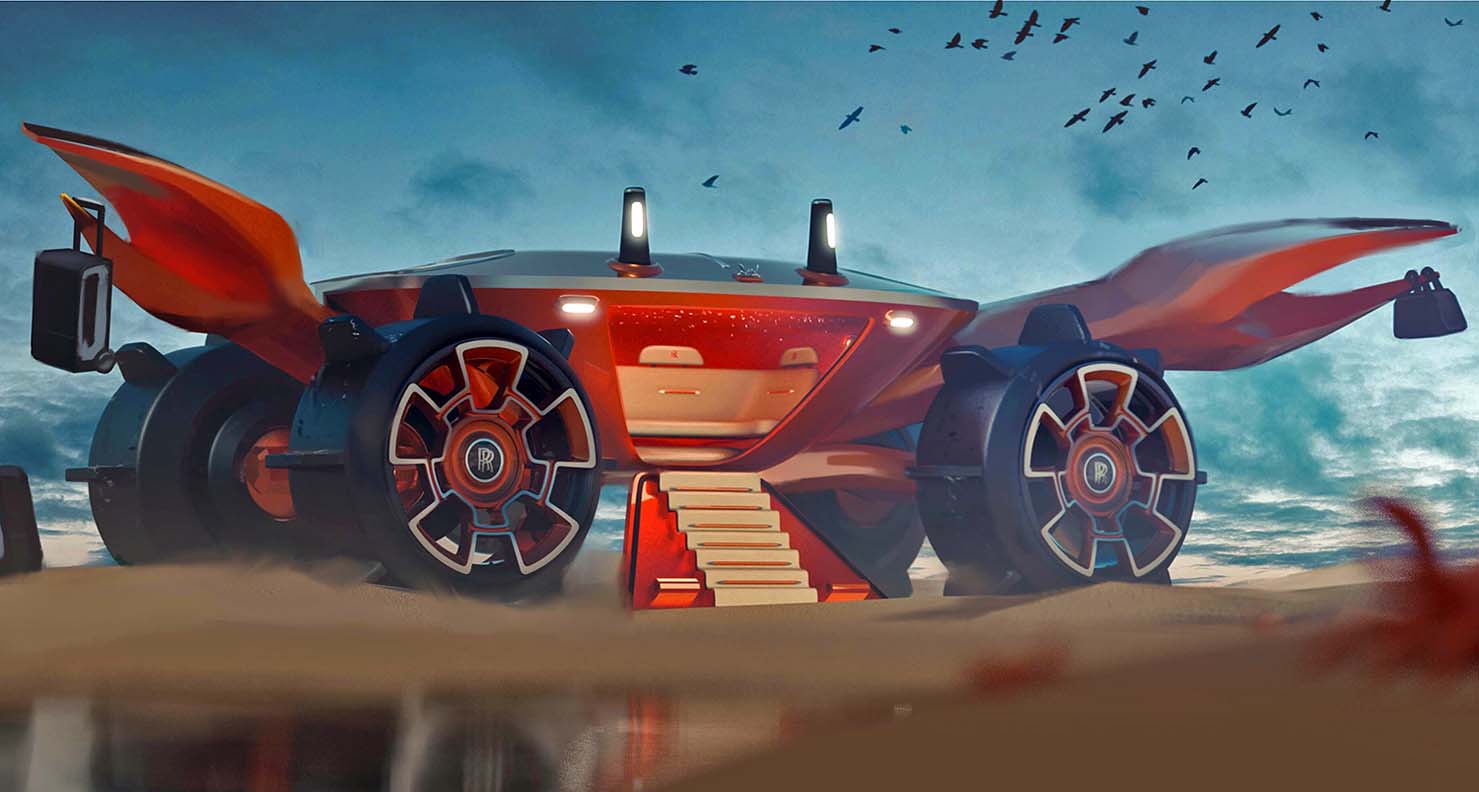 "I am constantly overwhelmed by the creativity of children and their vision on the world.  We're now offering aspiring young designers in Lebanon their own opportunity to demonstrate their creativity and imagination by participating in the Rolls-Royce Young Designer Competition."
César Habib, Regional Director Middle East & Africa, Rolls-Royce Motor Cars
"We are thrilled to launch the Rolls-Royce Young Designer Competition in Lebanon. Our young aspiring designers will have the chance to challenge themselves, to imagine the design of their very own future car and to show off their creativity and truly shine. We are certain that the entries are going to be beyond impressive, and will give us as Rolls-Royce Motor Cars Lebanon a glimpse of the skills of our own homegrown talent and future designers."
Nagy Heneine, General Manager Commercial Affairs, Bassoul-Heneine SAL
Rolls-Royce Motor Cars Lebanon Bassoul-Heneine SAL is delighted to announce the launch of the Young Designer Competition, in which all children aged 16 and under living within Lebanon are invited to design their dream Rolls-Royce of the future.
Children in Lebanon are encouraged to let their creativity run free and create the Rolls-Royce car they would love to see in the future. There are no rules or criteria: anything is possible, and the more imaginative the better.
All entries will be judged by the Rolls-Royce Bespoke Design Team. The overall winner will receive a digitally rendered illustration of his/her submission – a true once-in-a-lifetime, money-can't-buy prize. Ten runners-up will also receive a hand-signed certificate from César Habib, Rolls-Royce Motor Cars Regional Director, Middle East & Africa.
Young designers in Lebanon can share their innovative designs for a future Rolls-Royce at: https://lebanon.rolls-royceyoungdesignercompetition.com/en/
Mr. Habib added: "I ask all parents in Lebanon to encourage their children to participate in the Young Designer competition and demonstrate their capabilities and let their imagination and creativity run free."