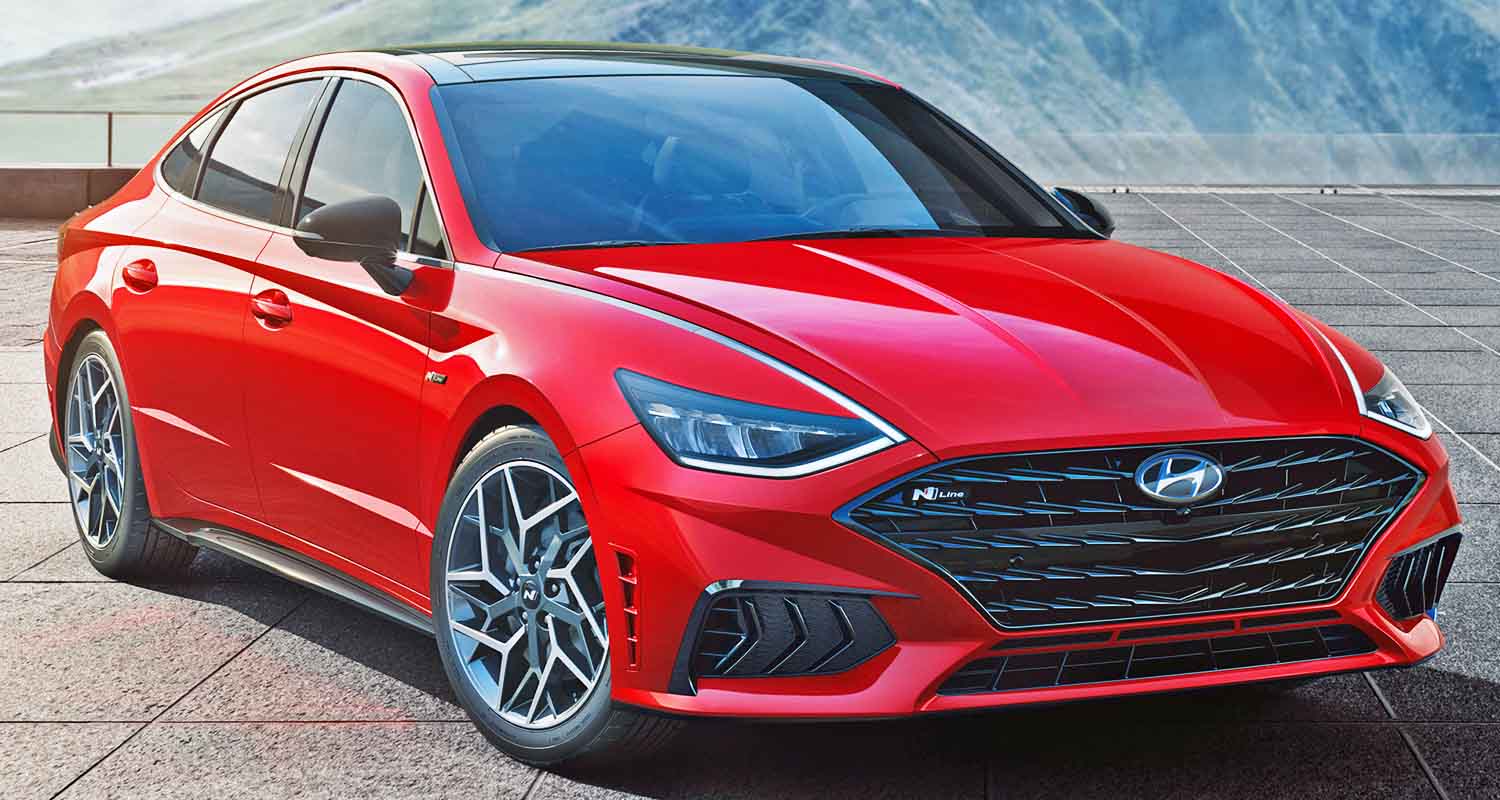 Hyundai Motor Company has announced the winning creative photographs of its Sonata Fandom Challenge as three residents in the Kingdom of Saudi Arabia beat thousands of entries to win a brand-new Sonata 2.5 GDi.
Launched in November with the aim of encouraging the public to get creative, the Sonata Fandom Challenge received more than 16,000 submissions across three different categories – Sonata 2.5 GDi, Sonata N Line and the Sonata Hybrid.
To be in with a chance of winning one of the three Sonata 2.5 GDi cars, residents across the Kingdom were required to take a picture on their smartphone using the AR camera filter of either a Hyundai Sonata 2.5 GDi, a Sonata N Line or a Sonata Hybrid which could be zoomed in, rotated or moved. The pictures were then uploaded on the website and shared on Instagram.
Following a thorough selection process, Bashayer Mohammed (Sonata 2.5 GDi), Sultan Faei Assir (Sonata Hybrid) and Abdulrahman Al Qarawi (Sonata N Line) were chosen as the winners in their respective categories, driving away in a new Sonata.
Bashayer Mohammed was taken by surprise to discover she won her 'dream' car.
She said: "It was my first time where I was participating in a competition and I was really happy to find out that I won a brand new Hyundai Sonata.
"Having got a feel of the car, I cannot describe my feelings of the car. It was always a car that I dreamed of driving and now I can drive the Sonata everyday thanks to Hyundai.
She added: "The idea for the photo came when it was raining in Jeddah and when it stopped later in the day, I wanted to capture a photo of the Sonata 2.5 GDi in front of the sea and the colliding waves and managed to click it perfectly."
Sultan Assir, winner of the Sonata Hybrid category, was inspired to take a picture of one of Riyadh's iconic landmarks with the Sonata Hybrid after seeing the competition advertisement in a café.
He said: "I am thrilled to be one of the winners of the Sonata Fandom Challenge. I only saw the advertisement in a local café in Riyadh which made me want to enter the competition.
"I must say that the Sonata is a wonderful car that is powerful and fabulous to drive. The car has certainly exceeded my expectations in both the performance and design, and I would like to thank Hyundai for running the Sonata Fandom Challenge to win this amazing car."
Abdulrahman Al Qarawi was equally shocked to discover he won the top prize in the Sonata N Line category and thanked Hyundai for running an innovative competition.
He said: "I really liked the idea of Hyundai inviting residents to use virtual reality and other innovative and modern techniques to take photos with the Sonata N Line.
I have always liked the Hyundai showroom in Dammam and after seeing an empty parking space, I decided to take the picture at that moment in time."
He added: "I am completely dazzled by the Sonata as it is eye-catching in design and offers exceptional performance. My journeys on the road will be even better thanks to Hyundai."
Bang Sun Jeong, Vice President, Head of Hyundai Motor Company Middle East & Africa HQ, said: "We would like to congratulate the winners of Sonata Fandom challenge and I hope they enjoy the Hyundai driving experience.
"The Sonata Fandom challenge was a great success for us as we wanted to engage with our customers to celebrate the festive season and we are extremely happy with the overwhelmingly positive response.
It is a testimony of the love, trust and confidence that our customers repose in us."