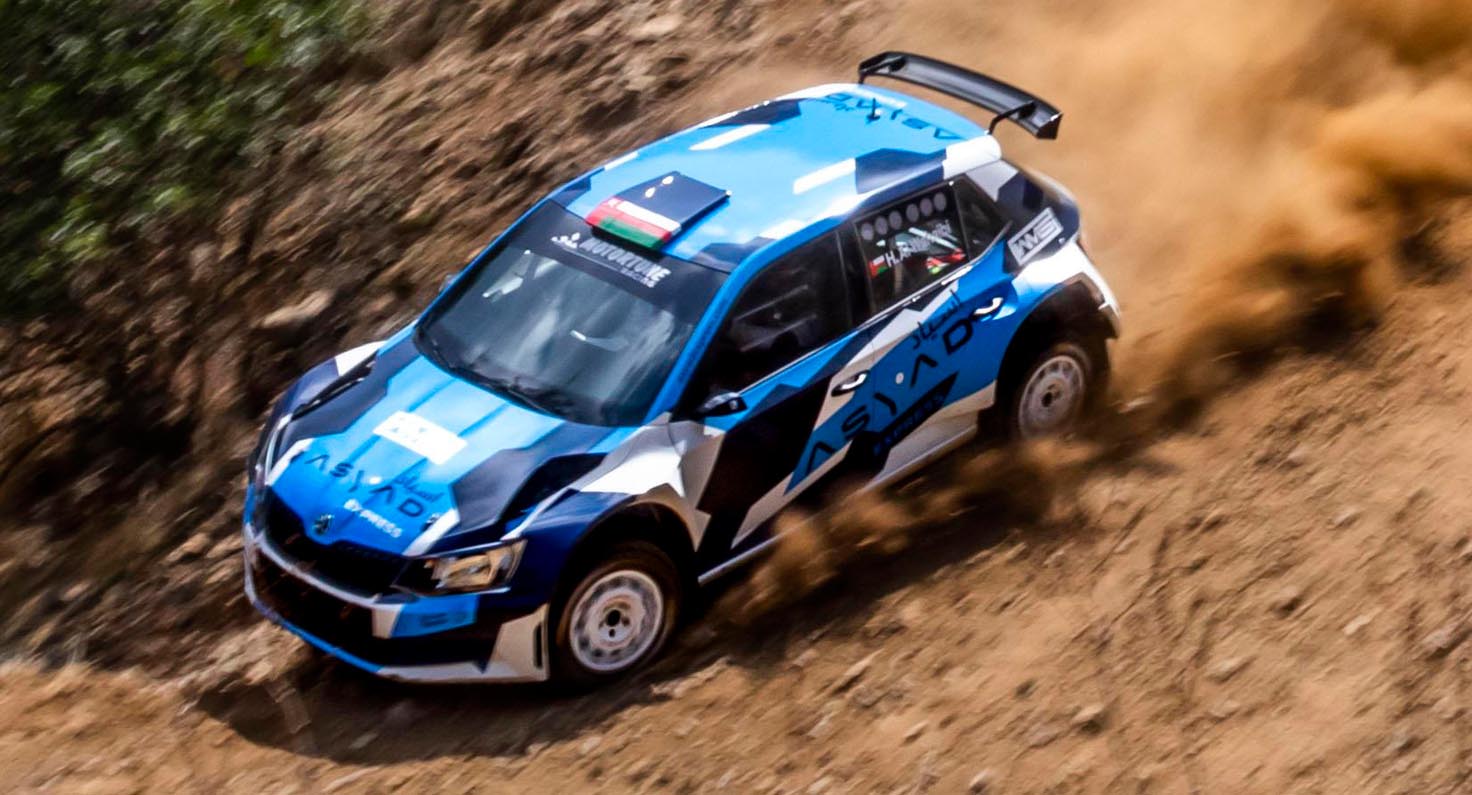 Omani rallying legend Hamed Al-Wahaibi returns to international rallying action at this weekend's Nicosia-based Cyprus Rally, round four of the 2021 FIA Middle East Rally Championship (MERC).
Absent from the special stages in the MERC since taking part in the 2011 Dubai International Rally in a Mitsubishi Lancer Evolution X, Al-Wahaibi's original return to action was curtailed by a testing accident in Jordan back in May. But the Omani is relishing the challenge of taking on the notoriously demanding gravel stages in Cyprus.
The 53-year-old carried out testing on the island on Tuesday and today (Wednesday) with New Zealand navigator Tony Sircombe, his former co-driver on rounds of the WRC.
"I am excited to be back in Cyprus again after all these years," said Al-Wahaibi. "It is such a great place with very good people and culture. The roads are fantastic, but very slow and twisty. It requires a different rhythm. There is a different flow. A different driving technique is needed here.
"I have been out of rallying for a long time. I cannot wait to get started. My goal is to get to the finish and have a clear run and gain the miles that I have lost through the years. I want to get the confidence back. We are doing the stages two times. It is really difficult to push, especially on stages like these. You need a lot more precise notes and we will have a big disadvantage against the guys who have been doing this rally year-after-year.
"The team is good, the car feels great. What happened in Jordan was a setback for me. That's why here it is like starting again at my first event."
Al-Wahaibi will drive a Motortune-run Škoda Fabia 1.6 with logistical support from Asyad Express, an Omani delivery and logistics company, and Sandan (a new industrial area near Muscat).
Competiton for Al-Wahaibi comes from multiple regional champion Nasser Saleh Al-Attiyah (Volkswagen), his cousin Nasser Khalifa Al-Atya (Ford), Oman Rally Team's Abdullah Al-Rawahi, Turkey's Raul Denktas (Hyundai i20), the local Petrolina Racing Team duo of Alex Tsouloftas and Simos Galatariotis in their Volkswagen Polo R5s in a strong 32-car field that includes numerous local drivers.
This year's Cyprus Rally gets underway with a ceremonial start at 19.00hrs in Nicosia city centre on Friday evening. The Cyprus Automobile Association (CAA) has then laid on 12 gravel stages over the weekend.
Two loops of three stages of 6.19km (Nikatari), 20.07km (Kapouras) and 21.21km (Kourdali) make up the opening leg on Saturday. Crews will tackle three sinuous stages of 13.01km (Lythrodontas), 19.02km (Ayios Ephifanios) and 10.96km (Ayia Marina) on two occasions on Sunday.
The ceremonial finish is scheduled for 18.00hrs in Nicosia.