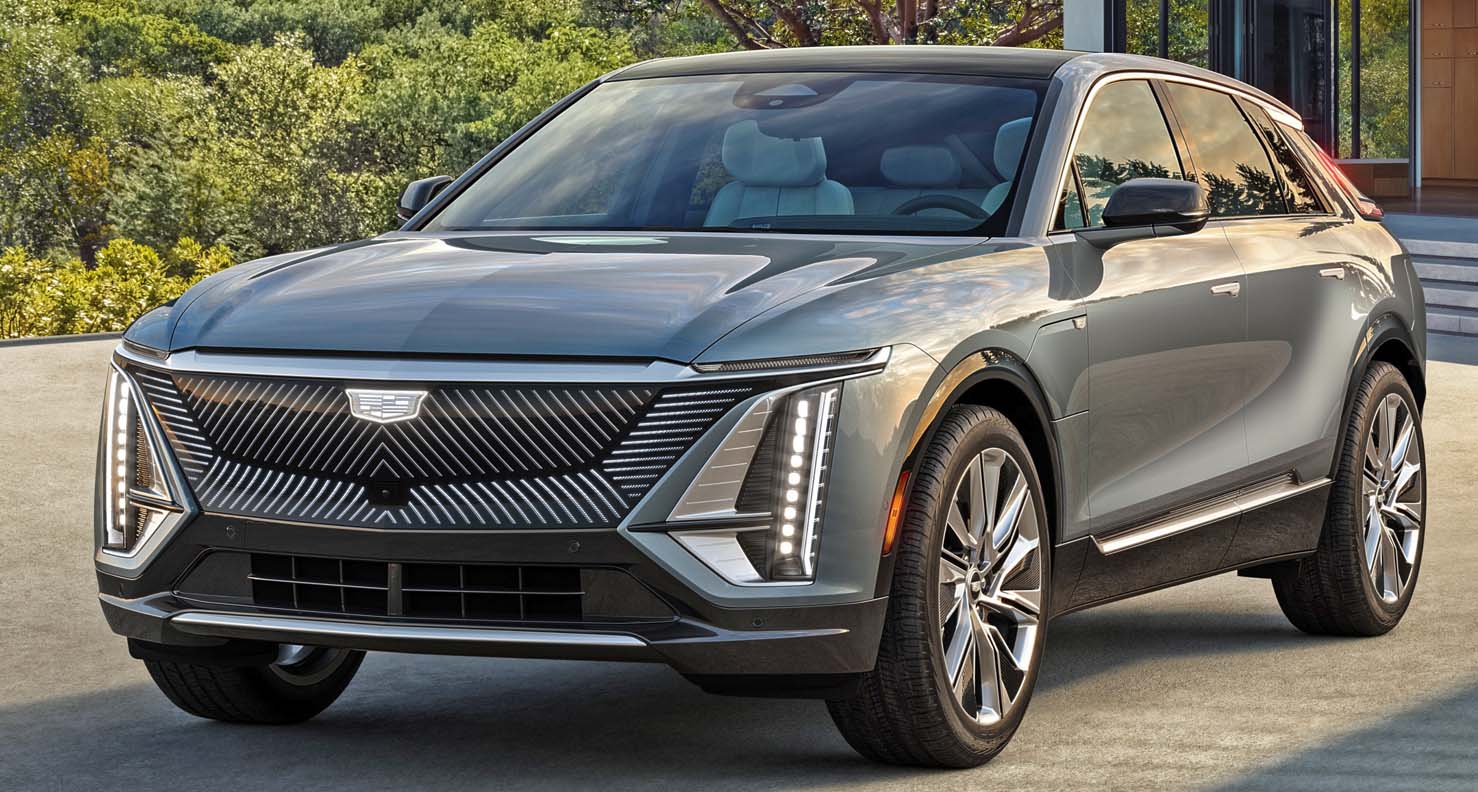 Today, Cadillac Middle East announced that LYRIQ, Cadillac's first ever all-electric vehicle (EV), will launch in the region from mid-2023, marking the start of an exciting and transitional chapter for the pioneering luxury brand towards a fully electric future by the end of the decade.
The Middle East is the first market outside of North America and China to announce its commitment to bring LYRIQ to market, reinforcing the importance of the region to GM and Cadillac's global all-electric strategy.
General Motors (GM) Middle East has previously outlined its  ambidextrous approach to mobility: growing its core line-up of award-winning vehicles while pioneering future mobility towards a vision of Zero Crashes, Zero Emissions and Zero Congestion. Cadillac will be at the forefront  of this revolution, exemplified by the successful launch of the 2021 Cadillac Escalade and closely followed by the confirmation of the Cadillac LYRIQ for the regional market. Through this two-pronged approach, Cadillac will continue to play a key role in innovation and leadership of the Middle East's automotive industry.
Kristian Aquilina, Managing Director, Cadillac International Operations and Middle East said: "The Middle East is Cadillac's largest market outside China and North America, and we recognize the opportunity to launch outstanding vehicles in a market that is driven by a desire for the world's very best technology. Cadillac has a long and rich legacy of engineering cutting-edge technology and unbeatable performance, packaged in world-class luxury vehicles that beat customer expectations with every launch.
"The next decade will see Cadillac redefining the future of luxury transportation in the region through a series of exciting new EVs, building on our incredible history of 119 years' of engineering craftsmanship. Headlining our all-electric future is the Cadillac LYRIQ, an EV that sets a new standard for Cadillac. With stunning design and artfully integrated technology combined with GM's Ultium Platform, LYRIQ will deliver a high-performance luxury experience unlike anything that has come before it. We can't wait to see it on our roads."
Cadillac Middle East Will Remain Agile Throughout this Mobility Revolution
Cadillac remains dedicated to bringing the freshest line-up to the Middle East, providing its customers with class-leading, innovative technologies and the ultimate premium experience that is true to the Cadillac brand. Through this ambidextrous business strategy, Cadillac will continue to deliver world-beating vehicles today, while leading the charge towards an all-electric future.
Cadillac's refreshed portfolio continues to drive excellent results in the Middle East, a true testament of the success of the brand in the region. In 2020, Cadillac achieved a 46% increase in sales growth compared to 2019, further growing on this success through May 2021, setting a new record with an incredible 89% sales increase, compared to the same period last year.
Cadillac dominates the luxury SUV segment in the region, headlined by the iconic 2021 Escalade. Launched in Q4 2020, the Cadillac Escalade is currently on back order until 2022 as demand continues to outstrip supply with orders consistently being placed. To date, the Escalade has achieved an unprecedented 185% increase of sales and the Escalade ESV has achieved a 168% increase in sales.
The wider Cadillac SUV line-up also drives success for the brand. The Cadillac XT5 and XT6 are leading sales for Cadillac in the Middle East, growing by 145% and 87% respectively.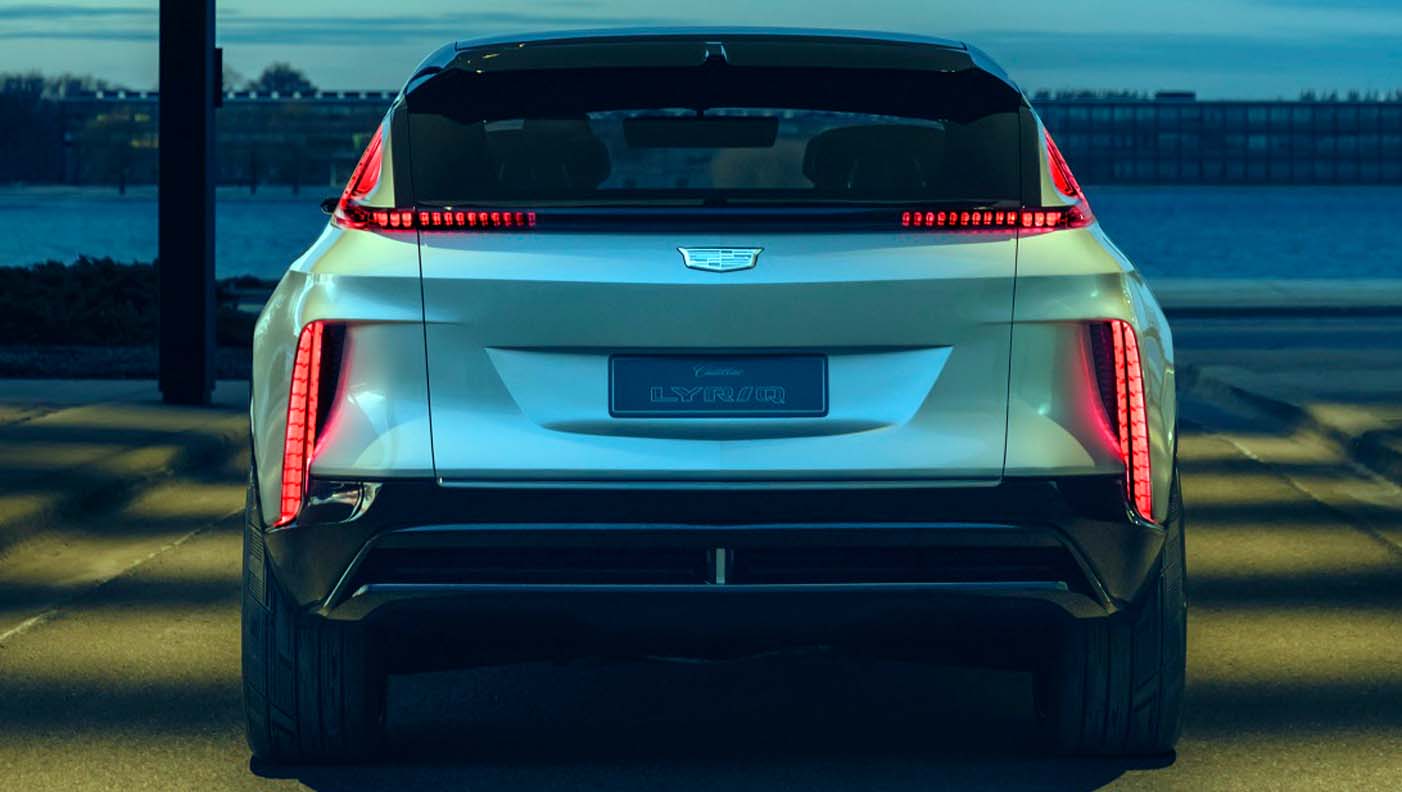 Cadillac Confirms LYRIQ to Arrive in the Middle East by mid-2023

Cadillac will lead General Motors transition into an all-electric future, with the bold commitment of being in a position to exit the decade with a fully electric vehicle portfolio. LYRIQ marks the first of these world-leading vehicles that will establish Cadillac as a leader not just in luxury but also in the EV space.
LYRIQ represents the fundamental transformation of GM's global product development process, powered by GM's Ultium Platform and boasting a combination of the latest automotive technology, premium craftsmanship and a meticulous level of intricacy throughout its design. The model truly sets a new standard for the luxury EV landscape and plays a pivotal role in GM's vision of Zero Crashes, Zero Emissions and Zero Congestion. Its accelerated path was the result of an ongoing commitment to evolve GM's global product development processes through the innovative use of cutting-edge virtual engineering tools.
"The Cadillac LYRIQ is in a class of its own, setting a new benchmark in both the luxury and EV space with this one-of-a-kind vehicle. We anticipate that LYRIQ will resonate with customers in the Middle East, given their appreciation of stunning design and unrivaled performance," said Jamie Brewer, Cadillac LYRIQ Chief Engineer. "The Ultium Battery architecture has undergone extensive testing in extreme heat and on off-road trails, and performs exceptionally, ensuring LYRIQ will be an outstanding addition to Cadillac Middle East's portfolio."
At launch in North America, LYRIQ will be available with premier technologies and stirring performance capabilities enabled by the vehicle's dedicated electric architecture. LYRIQ will pack a 12-module, 100 kilowatt-hour battery pack and a rear-wheel-drive Ultium Platform that will deliver a 340 horsepower1 and 440 Nm of torque1 and most importantly, about 500+ Km of range with a full charge2.
LYRIQ offers high-speed DC fast charging for public stations at 190 kW, enabling customers to add an estimated 122 Km of range in just 10 minutes of charging time. For home charging, LYRIQ offers a segment-leading 19.2 kW charging module, which can add up to 83 Km of range per hour of charge.
1Cadillac-estimated. Based on US specs, Middle East specs will vary.
2Based on GM testing. EPA estimates not yet available. Actual range will vary based on several factors, including temperature, terrain, battery age, and vehicle loading, use and maintenance.